Christophe Galtier penned a two-year contract with Paris Saint-Germain and was unveiled at Parc des Princes after the club confirmed Mauricio Pochettino's departure.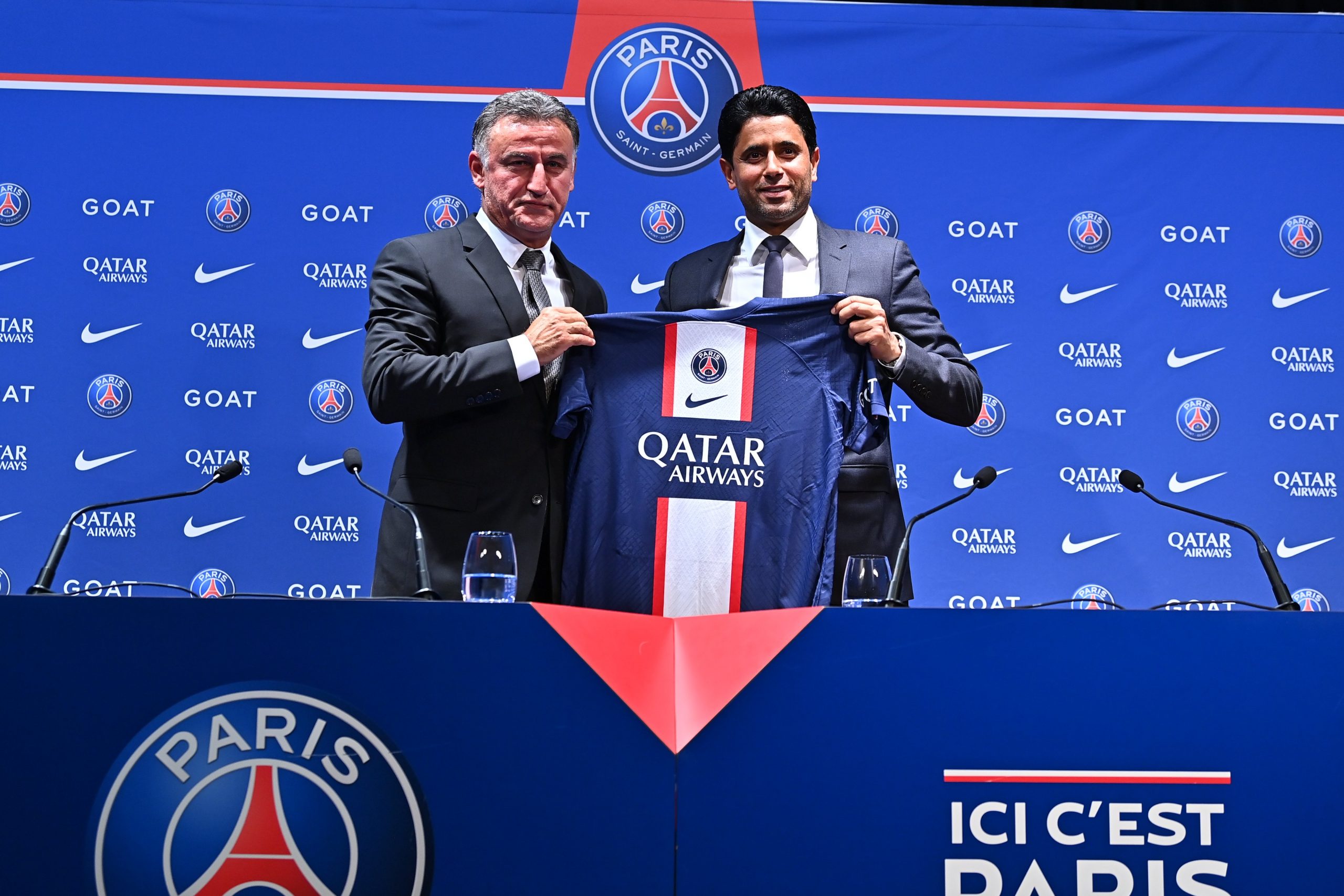 Chrisophe Galtier was unveiled as new Paris Saint-Germain head coach on Tuesday. (Image: twitter/psg_inside)
PSG's recently appointed football advisor Luis Campos insisted for Galtier to take charge following a successful time together at Lille, where they won the league in 2021. Galtier spent last season with Nice, guiding them to fifth place in Ligue 1.
Galtier: 'I want Neymar to stay with us'
Galtier has a tough challenge ahead: PSG aims to win the Champions League, a competition the manager is unfamiliar with.
"I am fully aware of the responsibilities involved to coach this extraordinary team, which is one of the most competitive and spectacular squads in Europe," Galtier said.
"I am delighted to work with all of these talented players as well as the top-level staff here at the club. We acknowledge everything that Paris Saint-Germain represents in French and international football," the coach added.
"My focus is on ambition, hard work, and making the most of the team's potential. I am delighted to become head coach of this team and to be on the bench at the magnificent Parc des Princes, a stadium that embodies a passion for football," Galtier stressed.
Asked about Neymar's intention to leave the team this summer, Galtier assured the Brazilian is part of his plans: "What manager wouldn't want a player like Neymar in his squad? I have a very precise idea of what I expect from him. I haven't met him yet, I will, but I want him to stay with us. It's always better to have a player of that class with us."
Galtier's only Champions League campaign came in 2019-20 when he took charge in Lille's six group-stage games. His side won just a point after a 1-1 draw with Valencia, losing the other five matches (0-2 and 0-3 against Ajax, 0-2 and 1-2 vs Chelsea, and 1-4 in the return match against Valencia).
Le Paris Saint-Germain confirme avoir mis un terme à sa collaboration avec Mauricio Pochettino.
Le Club tient à remercier Mauricio Pochettino et son staff pour leur travail et leur souhaite le meilleur pour l'avenir.
— Paris Saint-Germain (@PSG_inside) July 5, 2022
Pochettino and Leonardo were both sacrificed by Al Khelaifi
Despite winning the league with a comfortable lead, Mauricio Pochettino paid the price for PSG's early Champions League exit.
The 55-year-old was sacked one year before his contract termination. Sports director Leonardo also left the club.
"The club would like to thank Mauricio Pochettino and his staff for their work and wish them the best for the future," PSG said in a statement.
With Pochettino in charge, PSG went out as early as the Champions League round of 16 last season. PSG wasted a two-goal lead on aggregate to allow the Spanish giants to go through.
Next season, PSG is the third-favorite to win the Champions League. At +600, Paris is just behind Manchester City at +275 and Liverpool at +500 in the odds' race. Bayern follows at +650 while defending champions Real Madrid and Chelsea both stand at +1100.