Paris Saint-Germain superstar Kylian Mbappe is edging closer to his exit from Parc des Princes this summer. The 23-year-old attacker agreed personal terms with Real Madrid, according to The Athletic. The Frenchman is yet to sign his new contract, though, as PSG's hierarchy still hopes to turn overturn the move.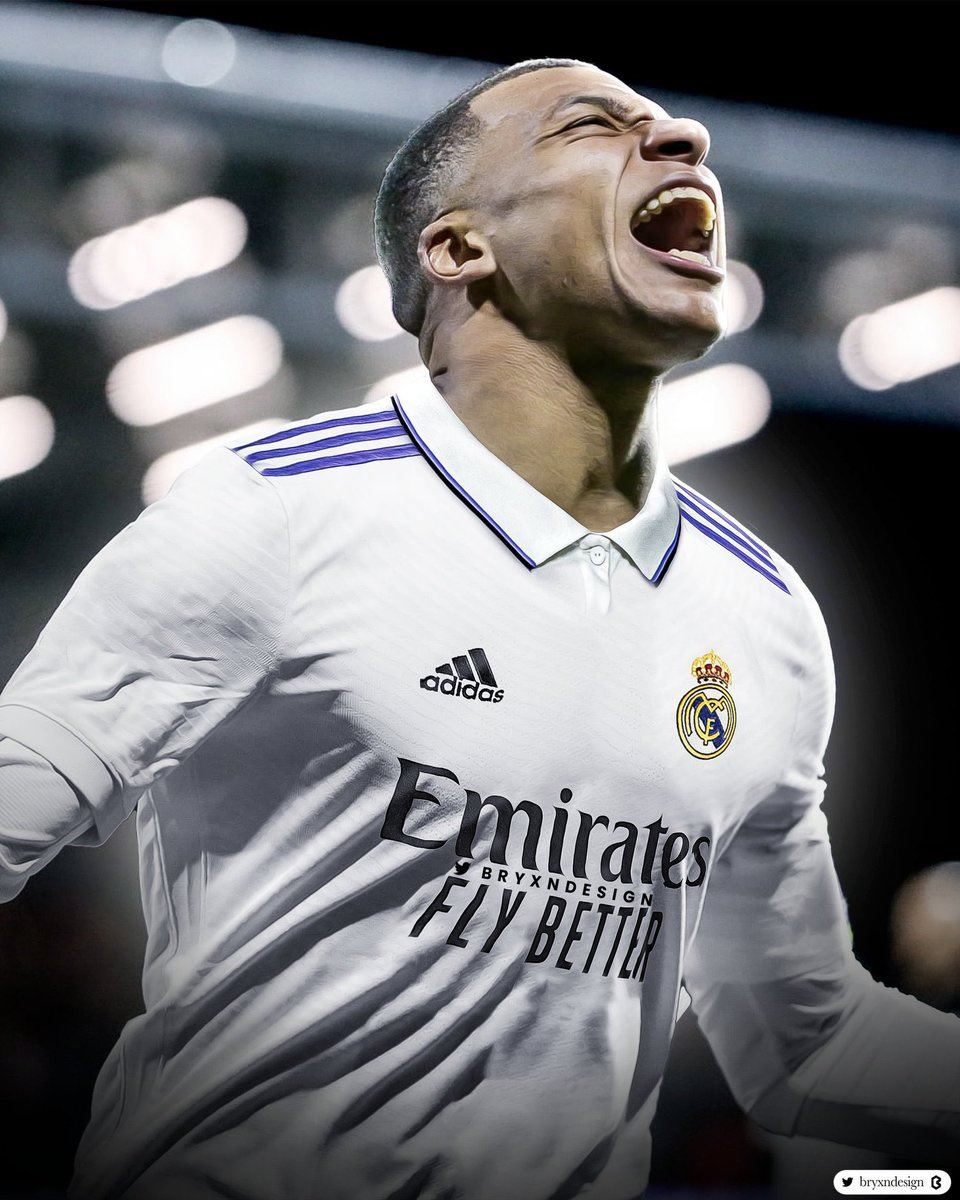 Kylian Mbappe is expected to officially become a Real Madrid player on 1 July. (Image: Twitter/lopezelizondo11)
Mbappe runs out of contract in Paris on 1 July. He can sign for any other club without his new employer having to pay a transfer fee. Mbappe is one of the top stars in world football right now, with his market value estimated at over $250 million.
Real believe Mbappe is going to pen his deal in Madrid as soon as PSG's campaign is over.
Kylian netted 116 goals for Paris in the 141 games he played at the club since joining from Monaco in 2017. He is a world champion with France in 2018, while also being a five-time French Ligue 1 title winner. Mbappe won the player of the year award in Ligue 1 on three occasions and was named the best young player at the 2018 World Cup.
Mbappe: 'We will know really soon'
Recently crowned Spanish champions Real wanted to enjoy Mbappe's skills this season, but PSG refused all of Madrid's attempts to negotiate last August. Real offered as much as $210 million, a huge financial package for a player entering his final months of contract. Bothered by Real's dealings of the matter, PSG chose to break all ties with the Madrid giants, literally ignoring their bids.
Mbappe, who is a Real fan since childhood, revealed he wanted to leave last year "so anyone could profit from the move", but Paris opted to shut the door in front of any potential deal. The French club wished to line up a stellar attacking trio featuring Messi, Neymar and Mbappe, aiming to finally win the Champions League trophy.
Various rumors announced over the past months that Mbappe had already signed a contract with his future employer in Madrid, a version of events he constantly and firmly denied.
"We will know really soon, it's almost done. It's almost decided," Mbappe commented when asked about his future during a Ligue 1 gala on Sunday. He was awarded the Ligue 1 player of the season prize.
This season alone, Mbappe played 45 times in the PSG shirt, scoring 36 goals and assisting another 24.