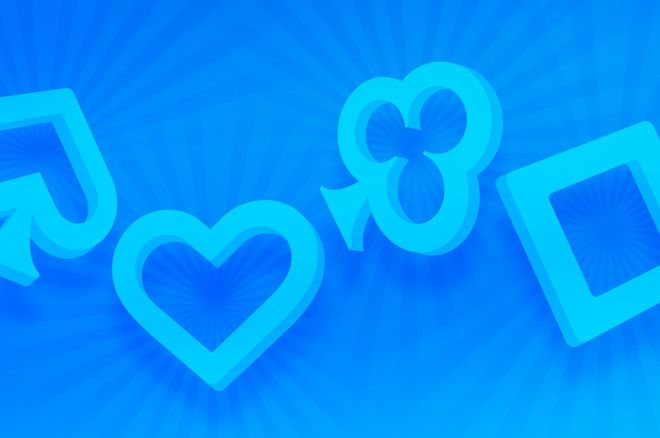 Dejan "dejanlc357" Kaladjurdjevic is on course to become the latest PokerStars millionaire because he is the chip leader going into the nine-handed final table of the $10,300 No-Limit Hold'em SCOOP Main Event.
Some 654 players created a $6,540,000 prize pool and only nine remain in contention for the $1,141,510 first place prize, plus the kudos that comes with becoming the SCOOP Main Event champion.
Kaladjurdjevic returns to the action with 32,568,20 chips having already locked up $102,819 regardless of where he finishes in this event, such is the size of the prize pool. Kaladjurdjevic won't have matters all his own way when the final table commences at 5:30 p.m. BST on June 1 because there are some superb players in the chasing pack.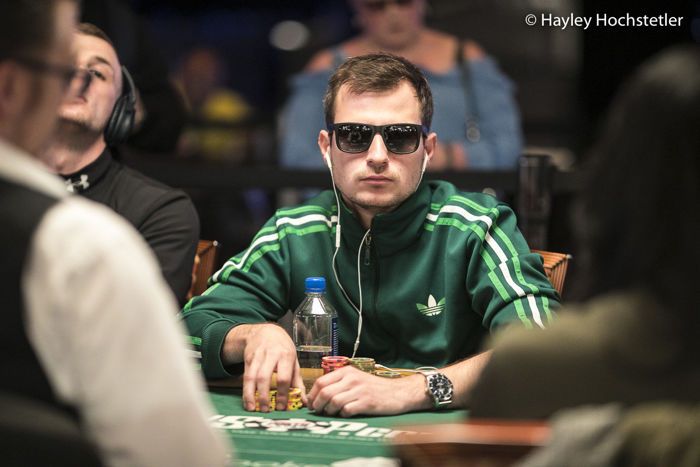 Vlad Darie is at the $10K SCOOP Main Event final table
Austria's "WElcomeInnfeNO" is only a handful of chips behind Kaladjurdjevic on 32,410,467. Then there are the likes of "Sintoras" (25,075,664), Brazilian Renan "Aziz.Mancha" Aziz (13,347,276), and Vlad "dariepoker" Darie (8,644,688) who will have a say on who gets to call themselves the 2022 SCOOP Main Event champion.
You can follow all the final table action via the PokerStars Twitch channel, but be sure to tune into PokerNews on June 2 for a full recap of the final day's play.
SCOOP 95-H: $10,300 NLHE Main Event Final Table
PlacePlayerCountryChips 1Dejan "dejanlc357" KaladjurdjevicMontenegro32,568,209 2WElcomeInnferNOAustria32,410,467 3SintorasGermany25,075,664 4monzemannAustria20,738,529 520001219Lithuania14,127,752 6Renan "Aziz.Mancha" AzizBrazil13,347,276 7RUMUKULUSAustria12,022,324 8Vlad "dariepoker" DarieRomania8,644,688 9AchoBogdanovBulgaria4,565,091
Domeles Is The Man To Catch In the $1,050 Main Event
The 4,408 players who started the $1,050 SCOOP Main Event with high hopes have been reduced to only nine with Luis "luisnrd" Domeles leading them back into battle while sat behind a colossal stack of 108,432,086 chips.
Second place currently belongs to "S Georgiev" who PokerNews has a slight inkling may be Stoyan Madanzhiev, the former WSOP Online Main Event champion. Madanzhiev posted an Instagram story, which has now disappeared, suggesting he is the man in second place. Whoever it is, they return to the fray with 101,755,756 chips.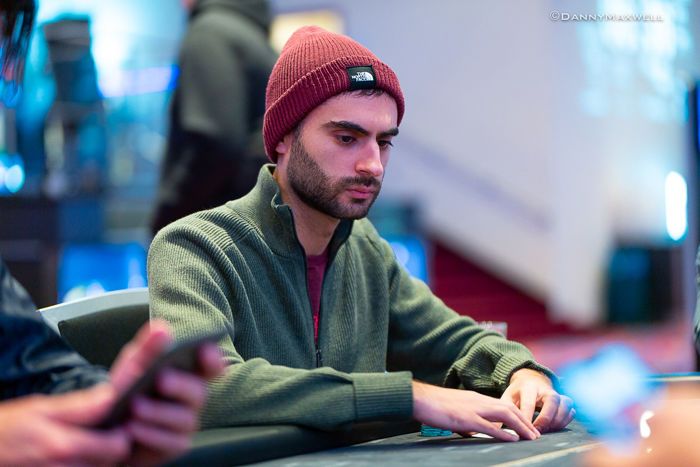 Is Stoyan Madanzhiev the player in second place?
Nobody else at the final table has anywhere near the stacks of the two front runners. "KasporovAKs" is in third-place with 50,604,027, while Tomas "T 54 T 97s" Paiva finds himself in eighth place with 23,176,760 chips.
Each of the returning players has locked up $39,293 of what remains from the $4,408,000 prize pool, but the champion collects a cool $628,713 which would be some war chest for the 2022 WSOP that kicked off yesterday.
SCOOP 95-M: $1,050 NLHE Main Event Final Table
PlacePlayerCountryChips 1Luis "luisnrd" DomelesBrazil108,432,086 2S GeorgievBulgaria101,755,756 3KasparovAKsCanada50,604,027 4NikTolikKazakhstan42,799,638 5RebozeioBrazil39,910,516 6paythetable101United Kingdom32,562,218 7DeZauZeRMexico26,440,756 8Tomas "T 54 T 97s" PaivaUnited Kingdom23,176,760 9MarceloLG30Brazil15,118,513
Salas Secures Second Ever SCOOP Title; Pads Bankroll With $103K
$259,474 Awaits The $109 SCOOP Main Event Champion
Only nine of the 25,534 starters remain in the $109 NLHE SCOOP Main Event and one of them will turn that initial investment into a bankroll-boosting $259,474. If nothing changes from the current standings, it would be "lbr-rojo" of Mexico who gets their hands on this prize because they are the chip leader going into the final table.
The Mexican has an arsenal of 145,253,597 chips, over 20 million more than Brazilian "Mr.Havener" has at their disposal. However, a 20 million difference is not as large as it sounds because the big blind will soon be two million, which also means "zekura" and "Marianex.BJ" find themselves hovering around the ten big blind mark.
SCOOP 95-L: $109 NLHE Main Event Final Table
PlacePlayerCountryChips 1lbr-rojoMexico145,253,597 2Mr.HavenerBrazil124,780,951 3GoianoVixBrazil87,363,896 4PolecatRiderAustria78,556,750 5suckratess88Hungary72,661,164 6JbiancoliniBrazil42,280,102 7Bl4ckCat77Brazil42,174,074 8zekuraNorway23,976,756 9Marianex.BJArgentina21,302,710
PokerLoans1 Chops and Wins the $10,300 PLO Main Event
Argentina's "PokerLoans1" is the $10,300 PLO Main Event champion of the 2022 SCOOP series and some $226,367 richer as a result. The Argentinian struck a deal with Poland's "Stroynowski" when heads-up before claiming the victory and the cash left aside for the eventual champion. Stroynowski secured a $221,412 payout as a direct result of that deal.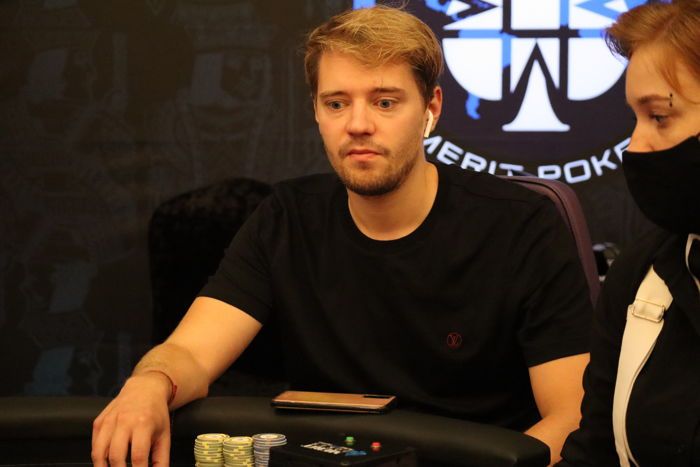 Linus Loeliger crashed out in seventh place
Earlier at the seven-handed final table Linus "LLinusLLove" Loeliger, Andrey "Anjeyyy" Novak, and Mads "madsamot" Amot fell by the wayside, leaving the waters less infested with sharks.
"mikki696" of Austria fell in fourth and got their hands on the event's first six-figure prize, namely $114,633. Then "d.apollo777" crashed out in third for $149,309, leaving Stoynowski and PokerLoans1 heads-up. A deal was struck, PokerLoans1 won the one-on-one battle, and that was the end of the PLO SCOOP tournaments for another 12-months.
SCOOP 97-H: $10,300 PLO Main Event Final Table Results
PlacePlayerCountryPrize 1PokerLoans1Argentina$226,367* 2StroynowskiPoland$221,412* 3d.apollo777United Kingdom$149,309 4mikki696Austria$114,633 5Mads "madsamot" AmotNorway$88,010 6Andrey "Anjeyyy" NovakUkraine$67,570 7Linus "LLinusLLove" LoeligerAustria$51,877
*reflects a heads-up deal
"beastishngry" of Hungary Devours $1,050 PLO Main Event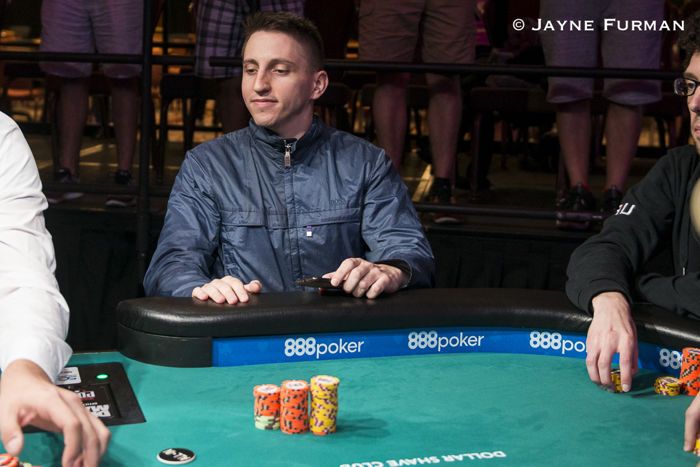 Benjamin Juhasz
The Hungarian Benjamin "beastishngry" Juhasz certainly won't be going hungry because he helped himself to the $116,781 top prize of the $1,050 SCOOP PLO Main Event, outlasting 678 opponents on his way to victory.
A trio of familiar faces were first out of the door. Matheus "zilbeee" Zilberknop, Bernado "bedias" Dias, and Finnish star Aku "Aku1206" Joentausta being the first three casualties.
Heads-up was set when "SlR_Breaker" and "Johan5390" of Sween saw their tournaments end abruptly, which pitted Juhasz against "uwintakeit." There was no deal made in this tournament so uwintakeit scooped an $82,914 payout when they fell at the final hurdle. This left the Hungarian champion to reel in the $116,781 top prize.
SCOOP 97-M: $1,050 PLO Main Event Final Table Results
PlacePlayerCountryPrize 1Benjamin "beastishngry" JuhaszHungary$116,781 2uwintakeitCanada$82,914 3Johan5390Sweden$58,869 4SlR_BreakerAustria$41,797 5Aku "Aku1206" JoentaustaFinland$29,676 6Bernado "bedias" DiasBrazil$21,070 7Matheus "zilbeee" ZilberknopBrazil$16,925
"ognjen1989do" Turns Free SCOOP Main Seat From PokerNews into $4.1K!
Hungary Wins the $109 SCOOP PLO Main Event Too!
A Hungarian won the $1,050 SCOOP PLO Main Event and then the $109 edition when "Nlzkm9" finished in first place from a field of 2,797.
The top four finishers at the seven-handed final table are now enjoying the riches of having won a five-figure amount. "pokerqmaster" collected $13,467 with fellow Pole "MagicRoslin" casting their net over the $19,458 third-place prize money.
Nlzkm9 fought it out with "mahmuttt88" of Finland and managed to brush them aside to lay claim to an impressive $40,628 top prize, leaving the Finn to head into the night with a $28,116 consolation prize.
SCOOP 97-L: $109 PLO Main Event Final Table Results
PlacePlayerCountryPrize 1Nlzkm9Hungary$40,628 2mahmuttt88Finland$28,116 3MagicRoslinPoland$19,458 4pokerqmasterPoland$13,467 5lasukingFinland$9,320 6bullennr22Sweden$6,450 7MaxGenUnited Kingdom$4,464