Real Madrid won the Champions League after beating Liverpool 1-0 in the last act of the competition. Vinicius Junior scored the only goal of the night after 59 minutes, with Liverpool unable to find the net despite dominating the play.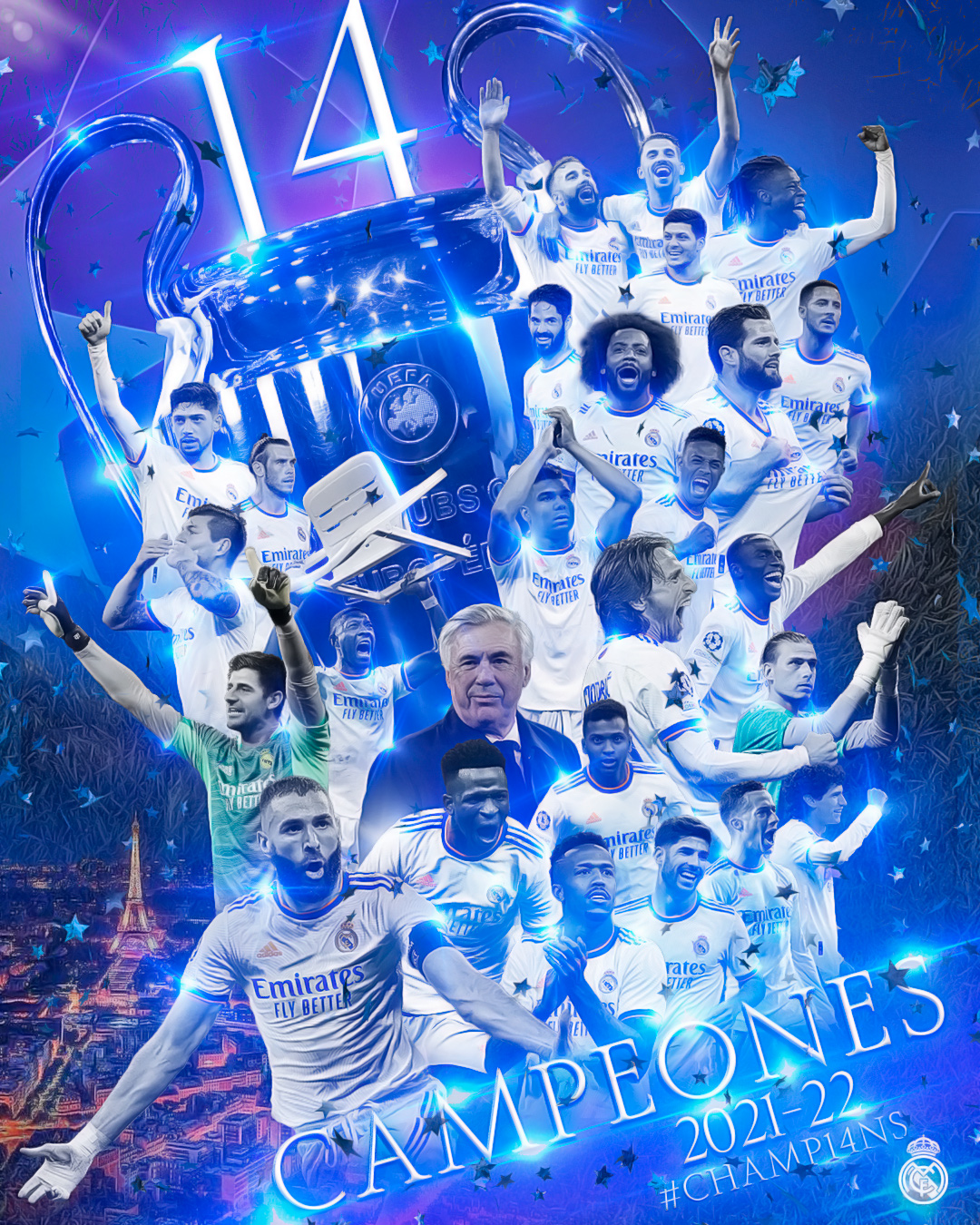 Real Madrid won the Champions League trophy for a record-breaking 14th time. (Image: twitter/realmadrid)
The start of the final in Paris was delayed because of the serious incidents outside the ground. Thousands of Liverpool supporters complained they were blocked in front of the entrance corridors. Some tens managed to climb the railings and attempted to run through the turnstiles, with the police force making use of tear gas and pepper spray, according to reports.
Pepper spraying fans outside stadium in Paris pic.twitter.com/drgzEpR9gD
— Mark Ogden (@MarkOgden_) May 28, 2022
UEFA characterized the #UCLfinal kickoff delay as "security problems," but reports from the scene paint a picture of organizational issues, with tear gas and pepper spray deployed.@HenryBushnell ➡️ https://t.co/nsEeh4JCSN pic.twitter.com/5bl13nYh7H
— Yahoo Soccer (@FCYahoo) May 28, 2022
The final was first supposed to start with a 15-minute delay, then UEFA cited "security problems" and pushed the kickoff to 21.30 CET. That's half-an-hour after it was initially scheduled to begin. The pre-match ceremony finally started at 21:23, with the game's first whistle at 21.37.
Liverpool fans stuck outside the stadium show their tickets for the Champions League final. pic.twitter.com/ucemf1eNGs
— ESPN UK (@ESPNUK) May 28, 2022
Former England international Gary Lineker described the situation outside Stade de France as "very dangerous". "Absolute carnage," he concluded in a tweet that went viral rapidly.
Finding it impossible to get in the ground. This appears to be very dangerous. Absolute carnage.
— Gary Lineker 💙💛 (@GaryLineker) May 28, 2022