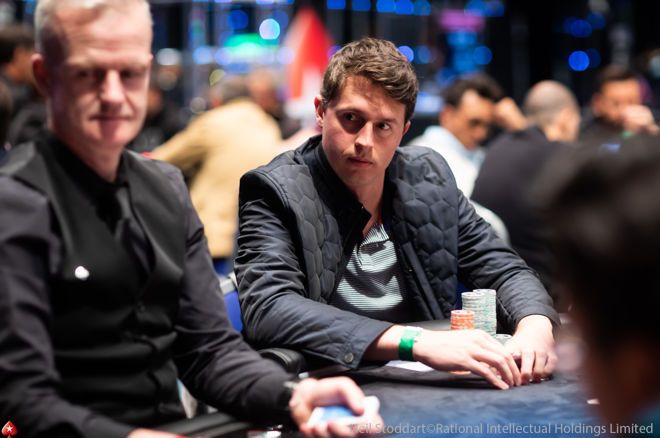 Las Vegas is full of top-tier poker players who are all vying for a covered World Series of Poker (WSOP) bracelet at the 2022 WSOP, but not every elite star has jetted off to "Sin City;" some have stayed at home for the online poker grind.
Bruno Volkmann is one such player. The Brazilian has hit a rich vein of form both live and online. Last month, Volkmann reached final tables in €50,000 and €100,000 buy-in events at the Triton Poker Series in Madrid and banked prizes worth €303,000 and €440,500. This weekend, Volkmann won a high stakes tournament and finished second in another at GGPoker.
Volkmann's victory came in the $1,050 Sunday High Rollers Main Event, a tournament that saw 485 players buy-in. The top 71 finishers shared the $500,000 prize pool, which included Artur Martirosian, Ole Schemion, Ivan Luca, Ami Barer, and final table bubble boy Ramiro Petrone.
Get Revenge on Your Opponents With the New Splash Feature at GGPoker
Everyone at the final table, except ninth-place finisher "Sigora," won five-figure prizes for their efforts; Sigora walked away with $9,141. Fabiano "MarkyAurelio" Kovalski, Finland's Tomi "wnbgambb" Lankinen, and Netherlands' "Drawingdead89" joined Sigora on the rail, the latter collecting $21,678.
Alessandro "MonkeyD93" Pichierri won the $28,909 fifth-place prize before Chris Klodnicki bowed out in fourth for a $38,551 addition to his bankroll. The tournament progressed to the heads-up stage when Joshua McCully dusted off his chips; the New Zealander banked $51,408.
Volkmann found himself heads-up against "Misha ruinner" in a one-on-one battle where the difference in prize money was almost $23,000. The pay jump didn't faze Volkmann who defeated his final opponent to reel in a $91,419 score, leaving the runner-up to head into the night with $68,554.
$1,050 Sunday High Rollers Main Event Final Table Results
PlacePlayerCountryPrize 1Bruno VolkmannBrazil$91,419 2Misha ruinnerThailand$68,554 3Joshua McCullyNew Zealand$51,408 4Chris KlodnickiCanada$38,551 5Alessandro "MonkeyD93" PichierriMalta$28,909 6Drawingdead89Netherlands$21,678 7Tomi "wnbgambb" LankinenFinland$16,256 8Fabiano "MarkyAurelio" KovalskiBrazil$12,190 9SigoraUkraine$9,141
Konstas Comes Back From Last To Win The GGOC Super MILLION$ Championship
Haxton Denies Volkmann an Incredible Double
Isaac Haxton
Volkmann almost won the $25,500 Sunday Super HR, too, but Isaac Haxton came along and spoiled the party. The tournament saw 34 buy-ins processed with Haxton responsible for five of those. Had Haxton finished in fourth or fifth he would have lost money on this event.
As it happens, Haxton put that fifth bullet to good use and used it to get his hands on the $278,673 top prize, leaving Volkmann to collect a $208,975 consolation prize.
Before that happened, Juan Dominguez fell in fifth for $88,124, Michael Addamo was awarded $117,515 for his fourth-place finish, and Arsenii Malinov busted in third, a finish good for $156,709.
$25,500 Sunday Super HR Final Table Results
PlacePlayerCountryPrize 1Isaac HaxtonCanada$278,673 2Bruno VolkmannBrazil$208,975 3Arsenii MalinovMexico$156,709 4Michael AddamoCanada$117,515 5Juan DominguezAndorra$88,124
Other GGPoker Victories Worth Over $20,000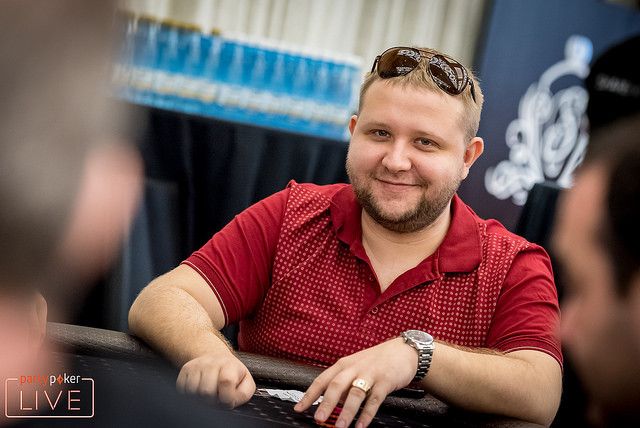 Vyacheslav Nikulin
Viacheslav "Limonadik586" Nikulin was GGPoker's other six-figure winner this weekend after he triumphed in the $1,050 GGMasters High Rollers event. Shout-out also to Alex "FutureofMe" Kulev who continued his hot form by helping himself to a $90,550 prize. Also to Samuel Vousden who, with bounties included, saw a $72,699 score make its way to his GGPoker account.
Viacheslav "Limonadik586" Nikulin – winner of the $1,050 GGMasters High Rollers for $140,355Alex "FutureofMe" Kulev – winner of the $525 Bounty Hunters HR Main Event for $90,550*Samuel Vousden – winner of the $5,250 Bounty Hunters Super High Roller for $72,699*Guilherme "Au!Au!Au!In!" Ribeiro – winner of the $150 GGMasters for $58,116Damian "IMPERIAL!" Zachowicz – winner of the $300 GGMasters Bounty for $53,156*Daniel "Vanessa23" Montagnolli – winner of the $250 Sunday Main Event for $36,099brino – winner of the $888 Sunday Crazy Eights for $33,531Fishulkin – winner of the $210 Bounty Hunters Sunday Big Game for $26,930*Pedro Padilha – winner of the $777 Sunday Lucky Sevens HR for $26,595Gabriel Moura – winner of the $1,050 Sunday High Rollers Heater for $23,829*Pokerbear0 – winner of the $1,050 Sunday Omaholic Main Event for $21,823Vitaliy "Durdy" Pankov – winner of the $525 Sunday Fifty Stack HR for $21,806Bartek Machon – winner of the $250 Sunday Saver for $20,670
*includes bounty payments