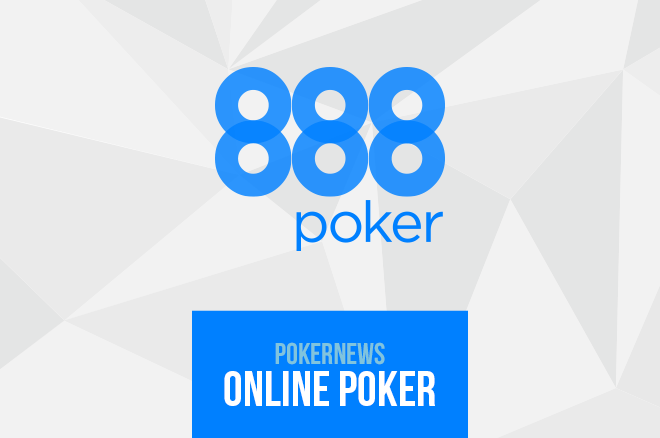 One of the biggest events on the $1.5 million 888poker XL Spring Series schedule crowned its champion on May 30. XL Spring #17 was the $109 buy-in Tune Up, an exciting tournament featuring a $120,000 guaranteed prize pool. A field of 1,155 left 888poker nursing a small overlay, and Argentina's "BeGamble888" took full advantage of the extra value by becoming the tournament's champion.
XL Spring #17 – $120,000 Tune Up Final Table Results
PlacePlayerCountryPrize 1BeGamble888Argentina$18,576 2Tom "sheeeeeeeeet" HallUnited Kingdom$13,548 3Sander "s.totuli" TotuliBrazil$9,960 4gingermainyUnited Kingdom$7,380 5toilet22New Zealand$5,460 6goatshootingArmenia$4,080 7vireiadulto7Brazil$3,072 8KilluckkkMalta$2,328 9BromistaMexico$1,776
The 1,155 field was whittled down to the final table of nine on May 29 and those nine finalists returned to the 888poker virtual felt on the evening of May 30 knowing they were only eighth eliminations away from an $18,576 score.
Mexico's "Bromista" did not last long at the final table because they busted in ninth for $1,776. "Killuckkk" of Malta was the next head to roll; they collected $2,328 for their eighth-place finish.
Former Irish Open Champion Ian Simpson Flattered to Join 888poker
The pay jumps grew more substantial with each elimination. "vireiadulto7" banked $3,072 for their seventh-place finish, Armenia's "goatshooting" scooped $4,080, while New Zealand's "toilet22" received a $5,460 payout.
The final four became three when "gingermainly" bowed out and received a $7,380 bankroll-boosting prize. This left BeGamble888 in a difficult three-handed battle with Tom "sheeeeeeeeet" Hall and Brazilian grinder Sander "s.totuli" Totuli. The Brazilian fell by the wayside in third, a finish good for $9,960, and the heads-up battle commenced.
BeGamble888 came out on top and became the latest name to win an XL Spring Series tournament. The Argentinian secured an $18,576 payout, resigning Hall to the $13,548 consolation prize.
Other 888poker XL Spring Series Results
Three other 888poker players saw their name up in lights on May 30 after the 8-Max, Mini 8-Max, and Late 8-Max tournaments concluded.
"LikeaZ0mbY" won the $88 buy-in $25,000 guaranteed 8-Max for $6,421, with "Its0kay" continuing their impressive series with victory in the $15,000 guaranteed Mini 8-Max. Its0kay turned their $44 investment into $3,252.
"jamesc127" won the $22 buy-in $10,000 guaranteed Late 8-Max for $2,128.
EventBuy-inEntrantsPrize poolChampionPrize #18 – $25,000 8-Max$88417$33,360LikeaZ0mbY$6,421 #19 – $15,000 Mini 8-Max$44417$16,680Its0kay$3,252 #20 – $10,000 Late 8-Max$22560$11,200jamesc127$2,128
888poker Road to Las Vegas Hots Up With StreamTeam Vegas Dream Package Giveaway
XL Spring Series Events Scheduled for May 31
Another three events take place on May 31 and they are all PKO tournaments. They come with buy-ins of $55, $109, and $320, and respective guarantees of $20,000, $20,000, and a cool $50,000.
EventTme (BST)Buy-in #21 – $50,000 PKO7:00 p.m.$320 #22 – $20,000 Mini PKO8:00 p.m.$55 #23 – $20,000 Late PKO9:00 p.m$109