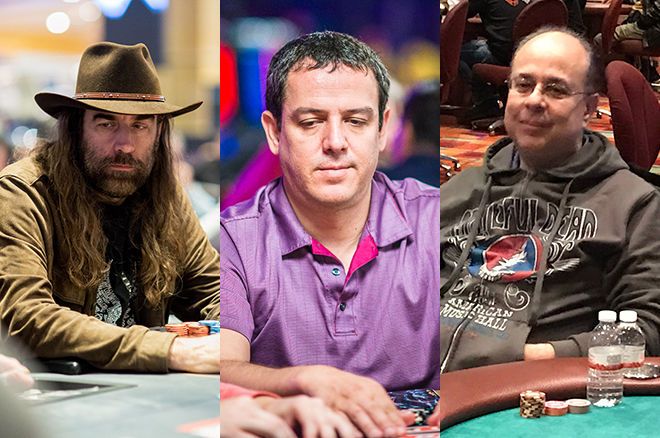 The early 2000s saw some stellar names crowned the World Series of Poker (WSOP) Main Event champion. Chris "Jesus" Ferguson (2000), Carlos Mortensen (2001), and Robert Varkonyi (2002) each won "The Big Dance" in Las Vegas in a time when online poker either did not exist or was still in its infancy. Some of you reading these pages were not born when this trio of veterans became poker's world champion.
Winning the WSOP Main Event propels a poker player to the loftiest of heights and puts them under the spotlight. Did this trio of WSOP Main Event champions use their elevated status to push forward and forge a glistening career for themselves? You can bet your bottom dollar they did.
2022 World Series of Poker Hub
Bookmark this page! All you need to know about the 2022 WSOP is here.
Chris Ferguson: 2000 WSOP Main Event Champion ($1,500,000)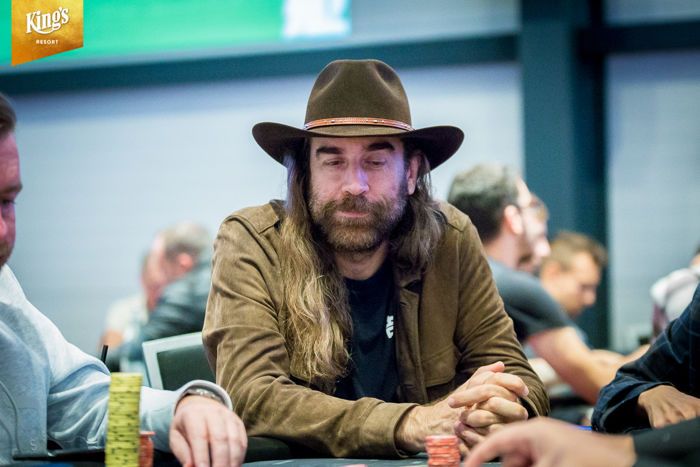 Chris Ferguson
Chris Ferguson won the 2000 WSOP Main Event, outlasting 511 opponents to secure the $1,500,000 top prize, which is still his largest score more than two decades later. Ferguson currently has $9,584,547 in live tournament winnings, with almost $7.5 million of that sum coming after his WSOP Main Event victory.
Ferguson went into his Main Event final table on the back of winning his first WSOP bracelet in a $2,500 Seven-Card Stud event. He battled with the likes of Tom Franklin, James McManus, Hasan Habib, before defeating TJ Cloutier heads-up for the title.
2000 WSOP Main Event Final Table Results
PlacePlayerCountryPrize 1Chris FergusonUnited States$1,500,000 2TJ CloutierUnited States$896,500 3Steve KaufmanUnited States$570,500 4Hasan HabibUnited States$326,000 5James McManusUnited States$247,760 6Roman AbinsayUnited States$195,600 7Jeff ShulmanUnited States$146,700 8Tom FranklinUnited States$97,800 9Mickey ApplemanUnited States$74,980
Win Your 2022 WSOP Main Event Package With GGPoker's Road to Vegas
Ferguson has gone on to win a total of six gold WSOP bracelets, the last coming at the 2017 WSOP Europe festival. The man affectionately known as "Jesus" due to his long, flowing locks, excelled at the 2017 WSOP, recording an incredible 23 cashes, enough to earn him the coveted WSOP Player of the Year award.
Chris Ferguson WSOP Bracelets
YearEventPrize 2000$2,500 Seven-Card Stud$151,000 2000$10,000 Main Event$1,500,000 2001$1,500 Omaha Hi-Lo$164,735 2003$2,000 Omaha Hi-Lo$123,680 2003$2,000 Limit Hold'em-Seven-Card Stud Split$66,220 2017€1,650 Pot Limit Omaha Hi-Lo€39,289
Chris Ferguson Controversy
Ferguson was one of the established pros involved in the creations and, therefore, the ultimate demise of the now-defunct Full Tilt Poker. The online poker site launched in 2004 and rapidly expanded to become a legitimate rival to PokerStars.
Everything began unravelling after the passing of the Unlawful Internet Gaming Enforcement Act (UIGEA) in 2006 and became even worse after April 15, 2011, otherwise known as Black Friday.
8 WSOP Rules You Didn't Know Existed!
Gross mismanagement from Ferguson and his fellow directors saw Full Tilt in a $300 million black hole, resulting in thousands of online poker players having their bankrolls held in limbo. This happened despite records showing Full Tilt paid out $444 million to directors and owners.
The resulting fallout saw Ferguson avoid live poker from September 2011 through to the start of the 2016 WSOP. Ferguson offered a short apology to the poker community in 2018 but it fell on deaf ears for many and Ferguson remains a chastised figure.
Carlos Mortensen: 2001 WSOP Main Event Champion ($1,500,000)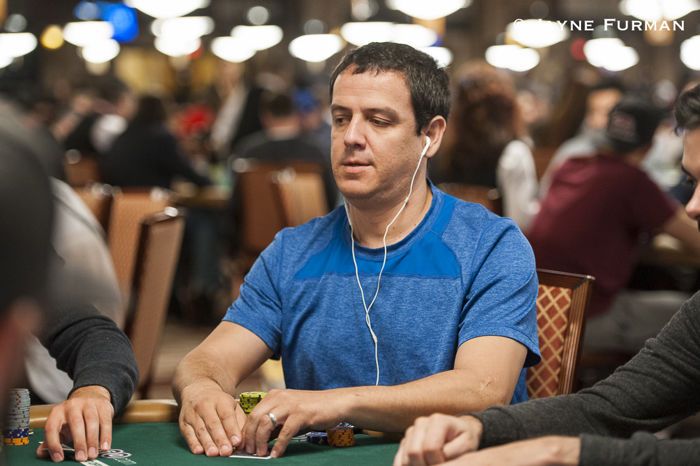 Carlos Mortensen
Carlos Mortensen was relatively unknown when he entered the 2001 WSOP Main Event alongside 612 other poker players. He won a $330 buy-in tournament in the 2001 L.A. Poker Classic for $116,722 in February and a $1,000 buy-in event in Los Angeles' Bay 101 a month later for $44,550.
The unknown quantity navigated his way to a star-studded final table. Daniel Negreanu busted in 11th, narrowly missing out on making the final table even more shark-infested. Mortensen brushed past such luminaries as Mike Matusow, a certain Phil Hellmuth, and Phil Gordon before defeating Duane Tomko heads-up to bank the $1,500,000. This Main Event was the first to award two seven-figure prizes.
2001 WSOP Main Event Final Table Results
PlacePlayerCountryPrize 1Carlos MortensenSpain$1,500,000 2Duane TomkoUnited States$1,098,925 3Stan SchrierUnited States$699,315 4Phil GordonUnited States$399,610 5Phil HellmuthUnited States$303,705 6Mike MatusowUnited States$239,765 7Henry NowakowskiGermany$179,825 8Steve RiehleUnited States$119,885 9John InashimaUnited States$91,910
Mortensen won another bracelet two years later in a $5,000 Limit Hold'em event, a result that banked him $251,680. Although Mortensen has become a regular feature at the WSOP since his Main Event victory, it is his play on the World Poker Tour (WPT) that showed the poker world the Spaniard's talents.
How Much Would It Cost to Enter EVERY WSOP Event This Year? Here's a Breakdown
"The Matador" is the WPT's all-time leader in prize money won with $6,738,670 in earnings. He has 21 cashes, six final tables, and a trio of WPT Main Event titles to his name. Mortensen holds the WPT record for the largest prize awarded on the tour after reeling in a $3,970,415 score after taking down the $25,500 WPT World Championship in 2007.
Mortensen, who is also known for creating elaborate structures with the masses of chips he accumulates during tournaments, has not cashed in a live poker event since July 2017; he has $12,107,757 in prize money to date.
Robert Varkonyi: 2002 WSOP Main Event Champion ($2,000,000)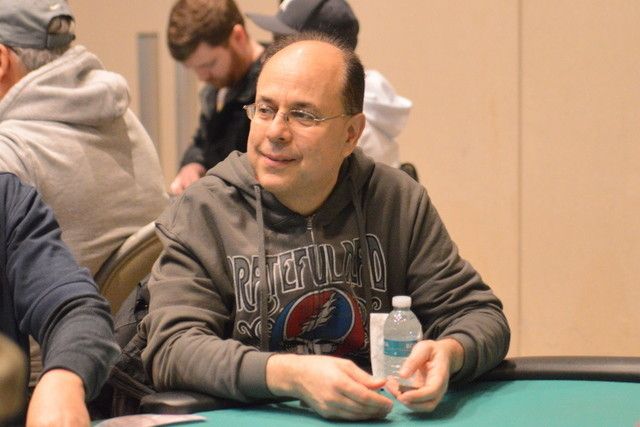 Robert Varkonyi
Robert Varkonyi caused a major upset at the 2002 WSOP when he came out on top of the 631-strong field to receive the tournament's bracelet and $2,000,000 in prize money; the largest WSOP Main Event prize of all time at that time. Why was it an upset? Because Varkonyi was considered an amateur poker player at a time when only poker pros tended to walk away with the title.
Varkonyi's surprise victory resulted in Phil Hellmuth shaving his head! Hellmuth stated, while in the commentary booth, that he would shave his head if Varkonyi won after Varkonyi lost a large pot early into the final table. The rest is history and Hellmuth lived up to his side of the bargain like the good sport he is.
2002 WSOP Main Event Final Table Results
PlacePlayerCountryPrize 1Robert VarkonyiUnited States$2,000,000 2Julian GardnerUnited Kingdom$1,100,000 3Ralph PerryUnited States$550,000 4Scott GrayIreland$281,480 5Harley HallUnited States$195,000 6Russell RosenblumUnited States$150,000 7John ShipleyUnited Kingsom$125,000 8Tam Minh DuongUnited States$100,000 9Minh LyUnited States$85,000
The WSOP Main Event victory was Varkonyi's first recorded cash according to The Hendon Mob. He has racked up another $350,203 since his fantastic win, including a cash in the 2011 WSOP Main Event. Varkonyi made an appearance at the 2021 WSOP last fall, reaching the money places in the COLOSSUS event