The NCAA Tournament didn't produce a whole lot of March Madness on Thursday, at least as of the early evening. Outside of Richmond knocking off Iowa, there were few upsets and little drama in the final seconds.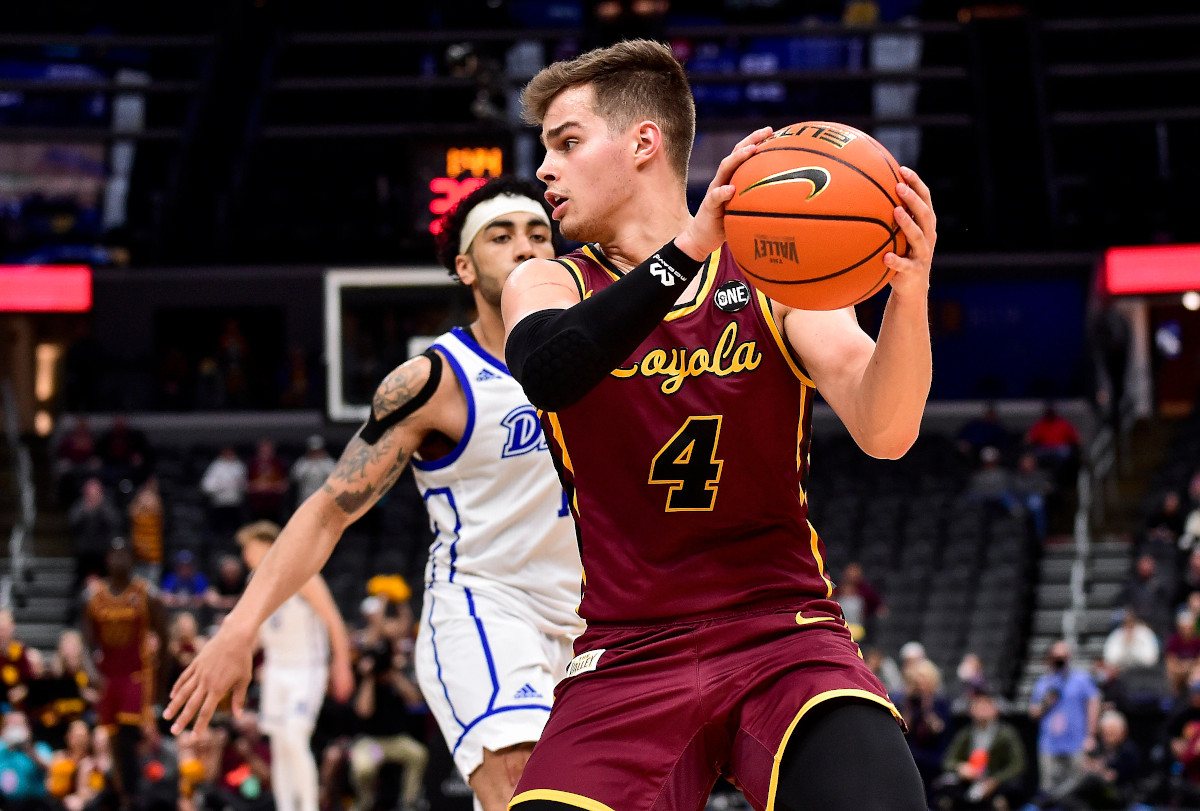 Loyola Chicago will make its second straight March Madness appearance as it takes on Ohio State on Friday. (Image: Jeff Curry/USA Today Sports)
But there's still plenty of time for the tournament to heat up. Friday not only offers more upset potential, but also a slew of competitive gams that could produce the buzzer beaters college basketball is known for. Here's a quick look at five of the most promising games on the Day 2 slate.
Loyola Chicago (pk) vs. Ohio State
Loyola Chicago (25-7) has become something of a regular in the NCAA Tournament. After making the Final Four in 2018 – their first appearance since 1985 – the Ramblers are now appearing in back-to-back tournaments after making the Sweet Sixteen last year. This year, they face the No. 7 seed Ohio State Buckeyes (19-11) in a virtual tossup. However, Loyola may have the edge, as the Buckeyes have lost four of their last five heading into March Madness.
USC (-2) vs. Miami
Earlier in the year, USC rose to as high as fifth in the AP Poll after starting the year 13-0. The Trojans (25-6) slowed down, but might come into the tournament a bit underrated after two late losses against a strong UCLA squad. Miami (23-10) never reached those heights, but had some big wins during the season, including a win on the road over Duke. Both teams feature highly efficient offenses with four players who average double figures, but USC has been the better defensive team on the year.
Texas (-1) vs. Virginia Tech
At one point in the middle of the season, Virginia Tech (23-12) looked to be playing itself far out of March Madness contention. That changed in the ACC Tournament, where wins over Notre Dame, North Carolina and Duke earned the Hokies a conference title and an automatic berth. On the other hand, Texas (21-11) comes into the tournament on a three-game losing streak, but their defense – which allowed just 59.6 points per game this season – can keep them in games against even the best teams in the country.
Michigan State (-1) vs. Davidson
Davidson may be long past its Steph Curry-fueled miracle March Madness run of 2008, but the Wildcats have made four NCAA Tournament appearances since then. Sure, they've lost every time, but this year's team can play: it won the Atlantic 10 regular season title and managed to beat Alabama on the road in out-of-conference play. But Michigan State (22-12) can not only defend the three, it will also likely outrebound the Wildcats and outpace them athletically, making the Spartans a slim favorite in this 7-10 matchup.
Seton Hall (-1) vs. TCU
Seton Hall (21-10) closed out the season strong, winning six in a row before bowing out to UConn in the Big East Tournament. TCU (20-12) struggled down the stretch, losing seven of their last 11 – though two of those losses were to Kansas, and they beat the Jayhawks, Texas, and Texas Tech in that same stretch. This could come up to a bizarre matchup of weaknesses: the Horned Frogs can't shoot well, but the Pirates struggle on the boards, meaning TCU could potentially win on second chance opportunities.