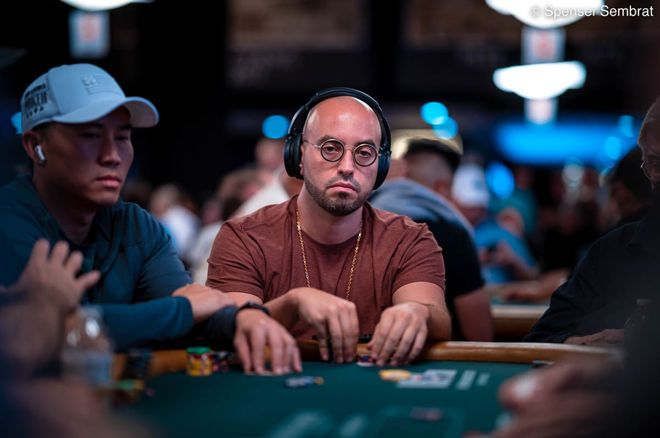 Bryn Kenney almost completed an epic comeback in the latest GGPoker Super MILLION$, going from eighth in chips at the start to finding himself holding the chip lead going into heads-up. However, a cooler of a hand towards the end of one-on-one battle that saw Sebastian "Weizen" Gaehl six-bet jam when both players held trip kings, ultimately resulted in Gaehl stopping Kenney in his tracks.
GGPoker Super MILLION$ Final Table Results
PlacePlayerCountryPrize 1Sebastian "Weizen" GaehlAustria$243,381 2Bryn KenneyCanada$190,070 3Yakov "YaNesterov" NesterovRussia$148,437 4Volodymyr "Leonardo23" PalamarUkraine$115,923 5Andras NemethAustria$90,531 6Michael AddamoHong Kong$70,701 7Andrei "Mr-Doberman" NikonorovRussia$55,214 8Niklas AstedtNorway$43,120 9Joseph CheongCanada$33,675
Joseph Cheong was the first of the final table's stars to hit the rail. Cheong sat down at the Super MILLION$ final table as the third-shortest stack with a shade over 16 big blinds and in need of improving his position. He attempted to do that during the first orbit of play when he opened shoved for 428,780 with pocket fours from the button, with blinds at 15,000/30,000/3,500a. Unfortunately for Cheong, Yakov "YaNesterov" Nesterov was dealt pocket jacks in the small blind, and he called the shove. Cheong did not improve, and he headed to the sidelines.
Five-time Super MILLION$ champion Niklas Astedtwas the next player out of the door. Astedt moved his seven big blind stack into the middle from the cutoff with jack-ten, and Nesterov three-bet almost all of his stack in with king-queen of hearts from the button. Nesterov flopped a flush to leave Astedt drawing dead.
Andrei "Mr-Doberman" Nikonorov bit off more than he could chew in a clash with Nesterov. With blinds at 35,000/70,000/8,500a, Nikonorov moved all-in for 570,436 with pocket threes on the button, Nesterov called in the small blind with pocket jacks, and a jack on the flop left Nikonorov needing runner-runner cards; he was drawing dead on the turn.
That two-hour spell before losing a player left the average stack rather short, and it took less than 50 minutes for the tournament to go from six players down to the champion.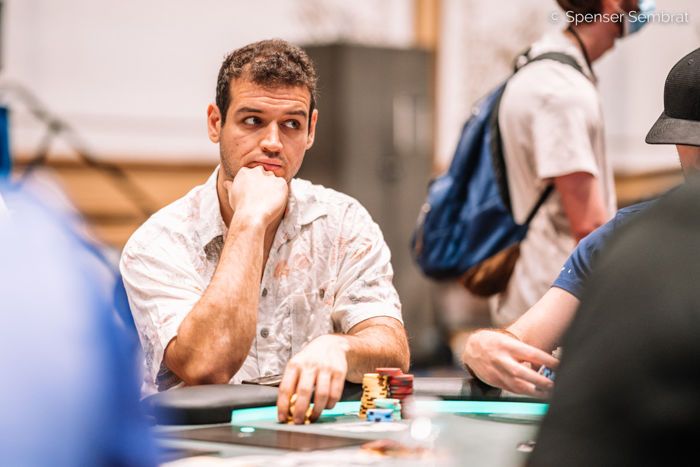 Michael Addamo
Michael Addamo, another five-time winner of this event, put his foot firmly on the has as he sought out Super MILLION$ victory number six. However, he came unstuck after opening to 640,000 with ace-eight and calling off the 453,836 chips he had behind when Gaehl jammed from the big bind with the superior ace-jack. Gaehl's jack-kicker played, and the dangerous Addamo fell by the wayside.
Fifth place and the final five-figure score went to three-time Super MILLION$ champion Andras Nemeth. Down to 391,508 chips, Nemeth moved all-in with jack-eight of clubs, and Kenney called from the big blind with suited king-deuce. Neither player improved their holding, and Nemeth was gone courtesy of his weaker kicker.
Volodymyr "Leonard23" Palamar became the fourth-place finisher three hands after Nemeth busted. Palamar lost all but 5.5 big blinds when he woke up on the button with pocket kings. Kenney min-raised to 200,000 and instantly called when Palamar three-bet all-in for 550,013. An ace on the flop proved more than enough to reduce the player count by one.
Heads-up was set when Nesterov ran out of luck in third place. Nesterov enduring a rollercoaster of a ride to his third place finish, and it was fitting that his run ended in a cooler. Kenney limped in from the small blind with the Doyle Brunson hand, ten-deuce suited, and Nesterov checked with six-five. The flop fell six-ten-deuce, giving Nsterov a pair but Kenney two pair. Kenney checked, Nesterov bet 100,000 and called Kenney's check-raise to 329,000. A five on the turn improved Neterov to what turned out to be a very expensive second-best hand. Kenney led for 494,000, Nesterov ripped in his 2,359,178 stack, and Kenney snapped him off. A seven on the river sent Nesterov to the showers and Kenney into heads up holding a 6,473,295 to 4,726,705 chip advantage over Gaehl.
Kenney increased his lead before Gaehl drew level, but Kenney nudged his way in front again. A huge cooler flipped the contest on its head. Kenney min-raised to 280,000 with suited king-eight, and Gaehl called with king-ten. The flop fell king-jack-king, and it lit the fireworks. Gaehl initially checked, opening the door for Kenney to test the waters with a 197,000 bet. Gaehl check-raised to 558,000, which Kenney clicked back to 1,079,790. Gaehl paused for a few moments before making it 1,960,000. Amazingly, that was not the end of the min-raising because Kenney came back with a raise to 2,840,210. Gaehl had seen enough, and he now jammed for 4,366,005, which Kenney instantly called. A ten on the turn improved Gaehl to a full house, and the river bricked to give Gaehl a 9,327,010 to 1,872,990 chip lead.
The final hand occurred a couple of hands after that crazy cooler, and saw Kenney commit his 14 big blind stack with king-queen. Gaehl called with ace-seven, and won with a pair of sevens by the river. Gaehl collected a cool $243,381, leaving Kenney to collect $190,070 for his first-ever cash in a Super MILLION$ event.