Desna Chernihiv's Yuri Gagarin Stadium has been severely damaged by the Russian army.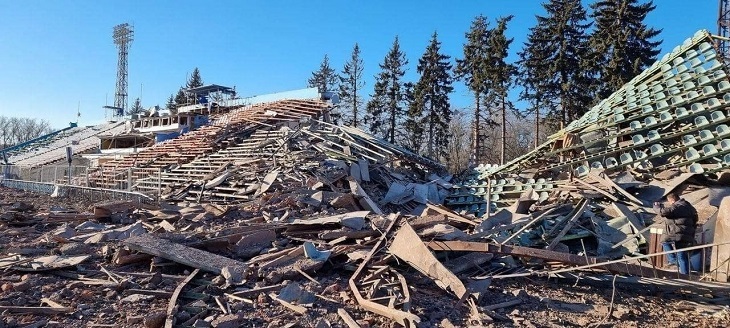 Desna's stadium has been hit by the Russian invaders with three different attacks. (Image: Facebook/FC Desna)
The stadium has been a target on three occasions and is now almost completely destroyed.
"For the third time, the occupiers attacked the most dangerous military infrastructure facility in the city – the stadium of our team," a Desna statement read. "The photos show the consequences of the night bombing. We will be able to rebuild everything. We will become stronger and better. And you, our neighbors, will have to live with yourselves for your entire life," the message addressed to the Russians added.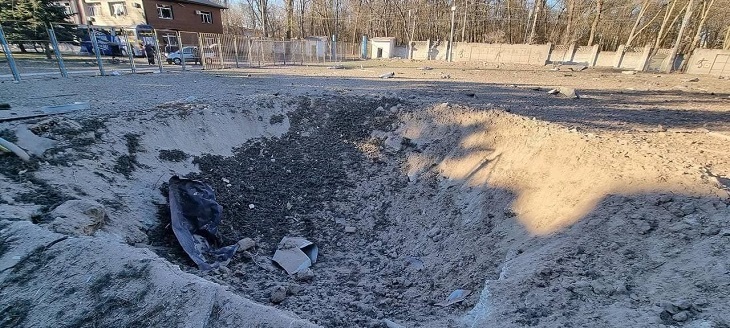 Not even the grass survived on Desna's bombed football stadium. (Image: Facebook/FC Desna)
Desna was seventh in the Ukrainian top flight when the league was suspended because of Russia's invasion. It's not certain if the season will be finished. Two weeks ago, Ukrainian football officials were thinking about completing the campaign abroad, with Romania and Italy being taken into account as potential hosts. Plans have since been suspended considering the scale of the attack on Ukraine.
When football stopped, Shakhtar was leading the title race with 47 points, two more than reigning champions Dynamo Kyiv. Only 18 of the 30 rounds of the season were played. FIFA recently allowed foreign players who were under contract in Ukraine and Russia to suspend their deals and sign for new clubs on short-term contracts until 30 June.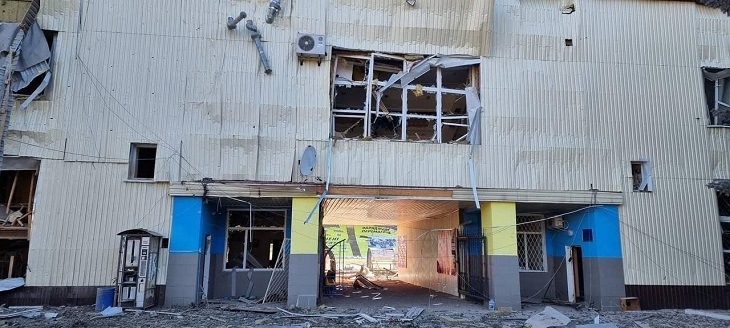 The offices at the stadium were completely destroyed by the bombing. (Image: Facebook/FC Desna)