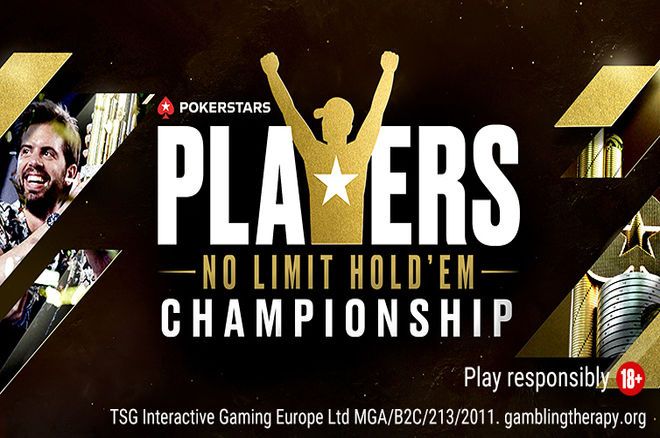 PokerStars has officially been confirmed that the PokerStars Caribbean Adventure (PCA) will go ahead in January 2023, three years on from the last edition.
The announcement also confirmed the return of the second ever PokerStars Players No-Limit Hold'em Championship (PSPC), which runs alongside the PCA. The buy-in for the PSPC will be $25,000, mirroring that of the first instalment.
The dates for the PSPC have officially been set in stone following the 2020 PSPC cancellation and postponement beyond 2021. The PCA runs from January 22–February 3, 2023, with the PSPC taking place from January 30–February 3.
Huge announcement about upcoming live events: confirmed dates for the PSPC and plans for an epic PCA!
— PokerStars Blog (@PokerStarsBlog)
"We have missed our live events as much as our players, so it is our true pleasure to announce the PokerStars Players Championship will take place at Baha Mar in January," said Severin Rasset, Managing Director & Commercial Officer, PokerStars. "Beautiful location, hundreds of qualifiers, with millions to win. If there is one tournament to choose for a once-in-a-lifetime experience, it will be the PSPC.
"We will provide more details soon on how to get your hands on a Platinum Pass – stay tuned!"
PokerStars Welcomes Back the PCA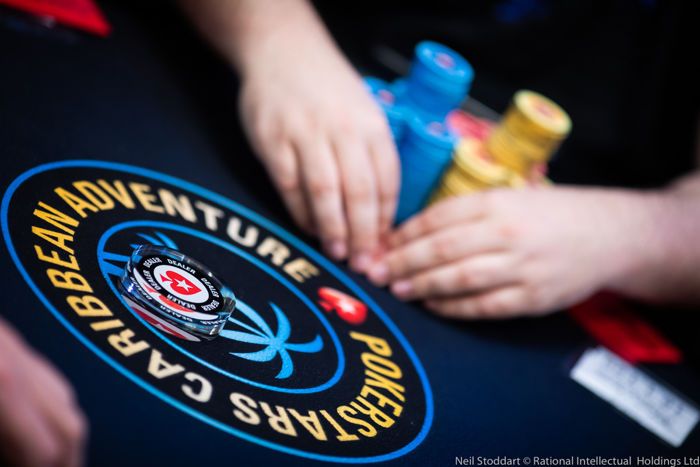 In September 2019, it was reported that the PCA had been discontinued but the event is back on the poker calendar with the PCA heading to the brand new Baha Mar Hotel and Resort, Nassau from January 22–February 3, 2023.
The resort promises the finest hotel accommodation and is packed out with numerous bars and fine-dining restaurants. Guests can also take a break away from the tables and soak up the gorgeous Caribbean sun at the complex's water park.
While the schedule for the PCA is not finalized, the PCA Main Event buy-in will be $10,300. Those with more modest bankrolls can still be part of the experience as numerous events for just a few hundred dollars grace the schedule, while nose-bleed stakes aficionados will be able to dive into the various High and Super High Rollers.
Best Free to Play Slots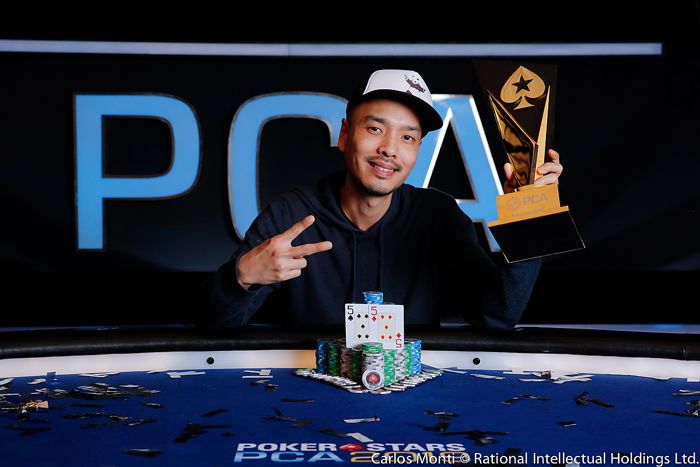 Chino Rheem Wins the 2019 PCA Main Event
Chino Rheem was the last player to etch his name on the PCA Main Event trophy. He put on a dominant display throughout the event and beat Daniel Strelitz to seal the victory.
The event attracted 865 total entries, which generated a prize pool of $8,390,500. Rheem, of course, took home the lion's share and added $1,567,100 to his live earnings total following the triumph.
Scott Wellenbach helped produce one of the more heartwarming stories to come from the 2019 PCA. The poker philanthropist, who qualified for the Main Event for just $500, promised to donate all his winnings to charity.
The Canadian would go on to make a deep run, finishing in third place for $671,000. This meant over $600,000 went to good causes. You can learn more about Wellenbach and his incredible story by clicking here.
The Return of the PokerStars Players Championship (PSPC)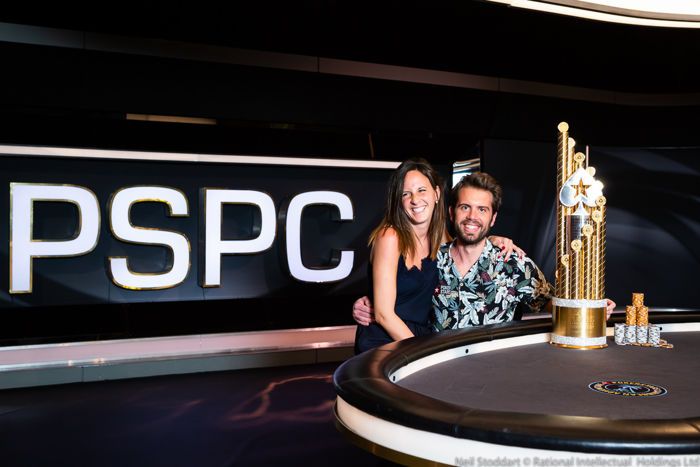 Also announced was the return of the PokerStars Players Championship (PSPC), which will round out the PCA festival from January 30–February 3, 2023.
First held in 2019 during the PCA Festival, the PSPC was a unique event, combining Platinum Pass qualifiers and satellite winners with $25,000 high roller regulars. The event was won by PokerStars Ambassador Ramon Colillas, winning a staggering $5.1 million for his efforts.
After the success of the 2019 event, the PSPC was due to return to the poker calendar the following year in Barcelona, but was postponed until 2021 and seemingly cancelled altogether in the spring of 2021.
At the time, PokerStars Managing Director & Commercial Officer Severin Rasset reiterated his commitment to the tournament, saying that the PSPC would return "as soon as the situation allows". As we now know, that will be in January 2023.
PSPC Platinum Pass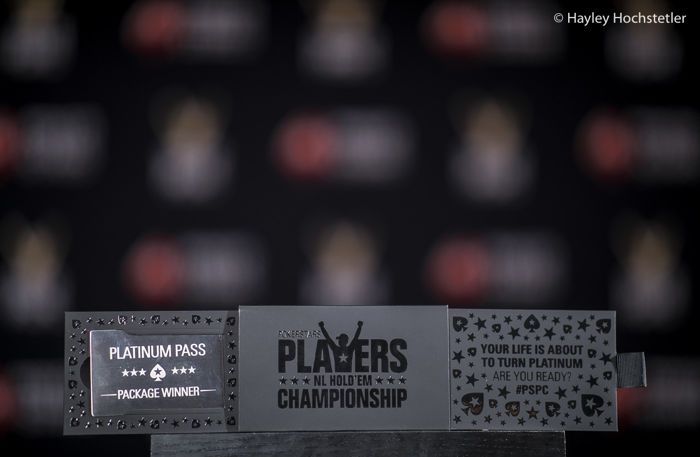 All signs point towards the event in 2023 being even bigger than the first, with plenty of Platinum Passes still burning a hole in the pockets of those who received one for the 2020 event.
Each Platinum Pass package is worth $30,000 and along with the $25,000 buy-in, it has a host of other perks. Up to 400 Platinum Pass winners will play the event, so be sure to keep up to date with how you can get yours.
A 2023 Platinum Pass includes:
Buy-in to the $25,000 PSPCSix nights hotel accommodation for winner and a guest in a 5-star hotelAirport transfer$1,900 expense moneyPlatinum Pass Winner experiences during the event
One player who has already booked his place at the PSPC is Greg "Fossilman" Raymer. The 2004 WSOP Main Event Champion rode to victory at the Cardplayer Lifestyle Mixed Game Festival to get the coveted package.
Thank you for putting on this festival. came yesterday to support it, got talked into playing it! YAY RT… https://t.co/YtH1us8c2y
— Greg Raymer (@FossilMan)
Scott Baumstein, who finished fourth in the 2019 PSPC, will also be flying to the Bahamas after he captured his Platinum Pass at the Moneymaker's Road to PSPC 2020 Seminole Hard Rock.
Several more players have already secured their seats, so be sure to check out who else will be there. All the Road to PSPC 2020 champions should qualify for 2023.
PokerStars players can get their hands on a Platinum Pass in the ongoing The EasterWithAces series which runs until April 17.
Former PCA Main Event Champions
YEARBUY-INENTRIESTOTAL PRIZE POOLWINNERFIRST PRIZE 2004$7,500221$1,657,500Gus Hansen$455,780 2005$8,000461$3,487,200John Gale$890,600 2006$8,000724$5,647,200Steve Paul-Ambrose$1,388,600 2007$8,000937$7,063,842Ryan Daut$1,535,255 2008$8,0001,136$8,562,976Bertrand Grospellier$2,000,000 2009$10,0001,347$12,674,000Poorya Nazari$3,000,000 2010$10,3001,529$14,831,300Harrison Gimbel$2,200,000 2011$10,3001,560$15,132,000Galen Hall$2,300,000 2012$10,3001,072$10,398,400John Dibella$1,775,000 2013$10,300987$9,573,900Dimitar Danchev$1,859,000 2014$10,3001,031$10,070,000Dominik Panka$1,423,096 2015$10,300816$7,915,200Kevin Schulz$1,491,580 2016$5,300928$4,500,800Mike Watson$728,325 2017$5,000738$3,376,712Christian Harder$429,664 2018$10,300582$5,645,400Maria Lampropulos$1,081,100 2019$10,300865$8,390,500Chino Rheem$1,567,100
Begin Your Road to the PSPC with a $600 Welcome Bonus
Download PokerStars via PokerNews, create your new PokerStars account before making a deposit using the bonus code "STARS600".
Your initial deposit is matched 100% up to a maximum of $600. The bonus releases into your account in $5 increments each time you earn 75 redemption points. You earn five redemption points per $1 contributed to the cash game rake or spent on tournament fees.

Calum Grant
Editor & Live Reporter
Calum has been a part of the PokerNews team since September 2021 after working in the UK energy sector. He played his first hand of poker in 2017 and immediately fell in love with the game. Calum's proudest poker achievement is winning the only tournament he has ever played in Las Vegas, the prestigious $60 Flamingo evening event.