April 26, 2022

Chad Holloway
Executive Editor U.S.
0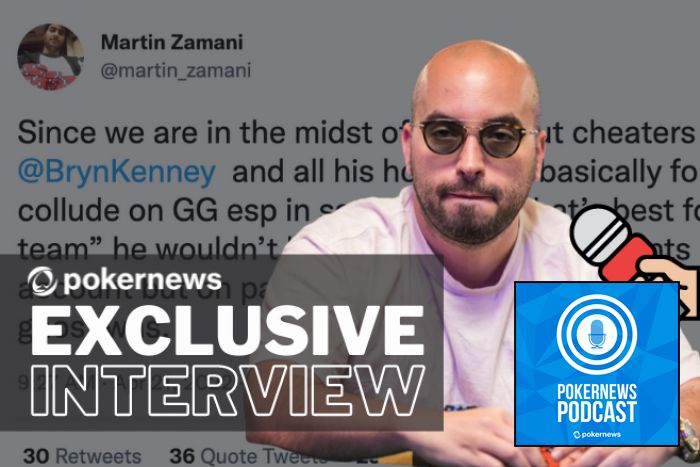 Hosts:
Sarah Herring @auntychardonnay
Guests:
Bryn Kenney
LibsynSpotifyiTunesPodbeanPlayerFmStitcher
In a special edition of the PokerNews Podcast, Sarah Herring is joined by poker's all-time money winner Bryn Kenney, who addresses recent cheating allegations leveled by Martin Zamani.
Time Stamps coming soon…
Tell us who you want to hear from. Let us know what you think of the show — tweet about the podcast using #PNPod, and be sure to follow Sarah Herring and Chad Holloway on Twitter.
Subscribe to the PokerNews Podcast on Apple Podcasts here!
Check Out Past Episodes of the PN Podcast Here!
Sharelines
PN Pod: Sarah Herring (@AuntyChardonnay) is joined by @BrynKenney who addresses cheating allegations.

Chad Holloway
Executive Editor U.S.
Executive Editor US, PokerNews Podcast co-host & 2013 WSOP Bracelet Winner.
Follow on:
0
What do you think?
Register to leave a comment
Sign in
Tags
pokernews podcast Bryn Kenney Martin Zamani Sarah Herring
Related Players
Bryn KenneyMartin Zamani