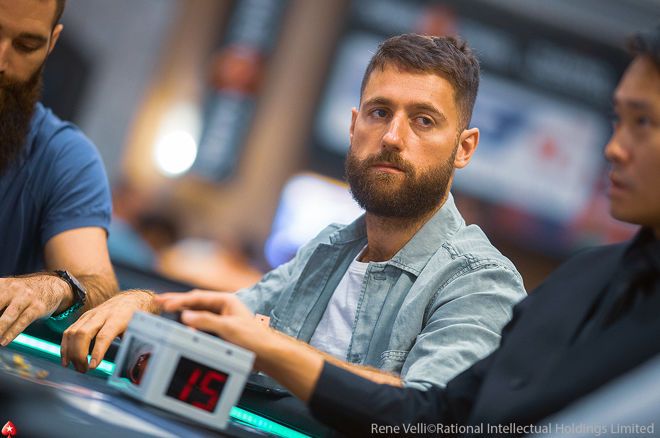 Tournaments at GGPoker once against created some incredible top prizes, and both Guillaume Nolet and Marco Fontanella got their hands on one. Nolet and Fontanella triumphed in a $25,500 Super High Roller and a $1,050 High Roller respectively and saw their bankrolls swell by six figures.
A compact field of 33 entrants competed in the $25,500 Super High Roller, creating an $825,000 prize pool that the top four finishers shared. Estonian chess grand master Ottomar Ladva, a former winner of the Super MILLION$, was the unfortunate bubble boy. He fell in fifth place in what was a $126,616 bubble, ouch.
Conor Beresford, fresh from winning a WSOPC ring a couple of weeks ago, fell I fourth for $126,616 before David Miscikowski ran out of steam in third place, whch turned his $25,500 into $168,845.
Miscikowski's elimination left Nolet heads-up against Adrian Mateos, which isn't the most ideal scenario for any poker player. The heads-up duo struck a deal to lessen the pay jumps before Nolet defeated the uber-talented Spaniard in the one-on-one battle. Mateos collected $266,711 as part of the deal, slightly more than the $258,701 Nolet scooped for his impressive victory.
$25,500 Sunday Super HR Final Table Results
PlacePlayerCountryPrize 1Guillaume NoletCanada$258,701* 2Adrian MateosMexico$266,711* 3David MiscikowskiMexico$168,845 4Conor BeresfordThailand$126,616
*reflects a heads-up deal
Fontanella Flexes in the $1K Sunday High Roller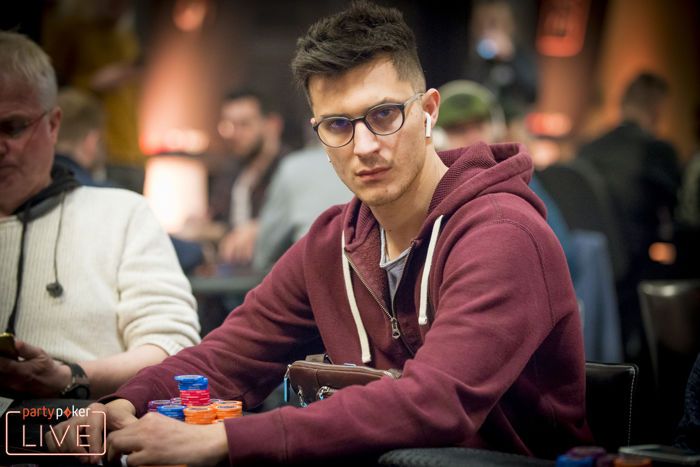 Marco Fontanella
Some 707 players bought into this weekend's $1,050 Sunday High Roller Main Event, blowing the $600,000 guarantee out of the water to the tune of $107,000. Marco Fontanella was the main beneficiary of this juicy prize pool because he was the last man standing in the event. His reward? $110,214.
Each of the nine finalists turned their $1,050 investment into at least almost $13,000. Such luminaries as Christian Jeppsson (9th – $12,936), Dimitrios Michailidis (7th – $22,101), and Hugo Strada (3rd – $64,511) bowed out, leaving Fontanella to lock horns with Andriy Lyubovetskiy for the title.
The battle went Fontanella's way, and he secured the $110,214 top prize. Lyubovetskiy netted $84,320 for his runner-up finish, which will go some way to numbing the pain of not becoming this tournament's champion.
$1,050 Sunday HR Main Event Final Table Results
PlacePlayerCountryPrize 1Marco FontanellaMalta$110,214 2Andriy LyubovetskiyTurkey$84,320 3Hugo StradaCroatia$64,511 4DAVAIBANKROLLAndorra$49,355 5brinoGreece$37,760 6badbeatbro666UAE$28,888 7Dimitrios MichailidisCyprus$22,101 8Jesstex4Greece$16,909 9Christian JeppssonAndorra$12,936
Other $25,000+ Victories at GGPoker on April 10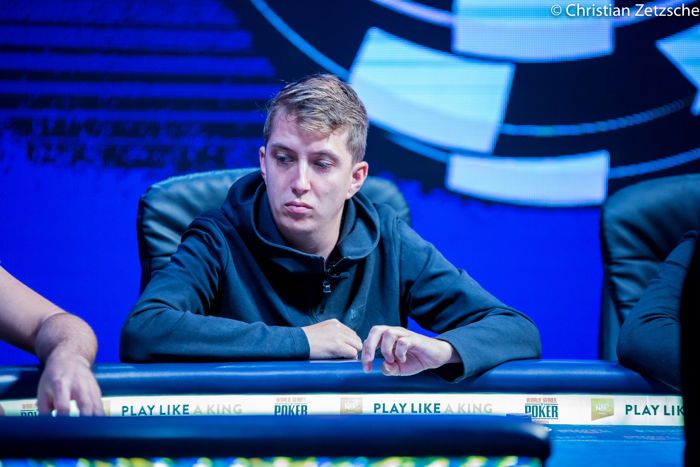 Ronny Kaiser
Plenty of stellar names saw vast sums of money head to their GGPoker accounts this weekend. Weiran Pu reeled in a $63,775 haul after finishing at the top of the tree in the $250 Sunday Main Event.
Aleks Ponakovs and Ronny Kaiser, the latter a former EPT champion, both enjoyed prizes in excess of $55,000, while Niklas Astedt, who has obviously sold his soul to the poker gods, triumphed in the $1,050 Sunday Heater High Roller and walked away with another $29,894 in prize money.
saperVodi4ka – winner of the $525 Bounty Hunters HR Main Event for $123,465*Weiran Pu – winner of the $250 Sunday Main Event for $63,775Norbert "ElCabanero" Szecsi – winner of the $888 Crazy Eights HR for $63,684vinay09 – winner of he $150 GGMasters for $63,508Aleks Ponakovs – winner of the $5,250 Bounty Hunters Super High Roller for $59,001*Ronny Kaiser – winner of the $5,250 PLO Bounty Super High Roller for $55,251*Felipe "LisFlower" Boianovsky – winner of the $300 GGMasters Bounty for $54,472*Olivio "Bigfatfatop" Gontijo – winner of the $210 Bounty Hunters Sunday Big Game for $51,956*Martin "marlin555" Raus – winner of the $777 Lucky Sevens HR for $51,358Blaz Zerjav – winner of the $840 Bounty Warm-Up HR for $34,043*Dawid Smolka – winner of the $300 Sunday Marathon for $33,055Benjamin "dr100percent" Juhasz – winner of the $1,050 Sunday PLO Main Event for $32,637Niklas Astedt – winner of the $1,050 Sunday Heater HR for $29,894*norulespastAA – winner of the $250 Sunday Monster Stack for $29,159Patrick "LateNightT" Lauber – winner of the $400 Forty Stack HR for $28,602Markus Ristola – winner of the $840 PLO Hundred Stack HR for $28,284Luciano Hollanda – winner of the $630 Super Six Bounty Turbo HR for $26,948*Ole Schemion – winner of the $525 Bounty Hunters HR Encore for $26,872*
*includes bounty payments