As if Las Vegas wasn't already awash in March Madness, the National Thoroughbred Racing Association (NTRA) announced Wednesday it was moving the 2023 National Horseplayers Championship (NHC) from January to March.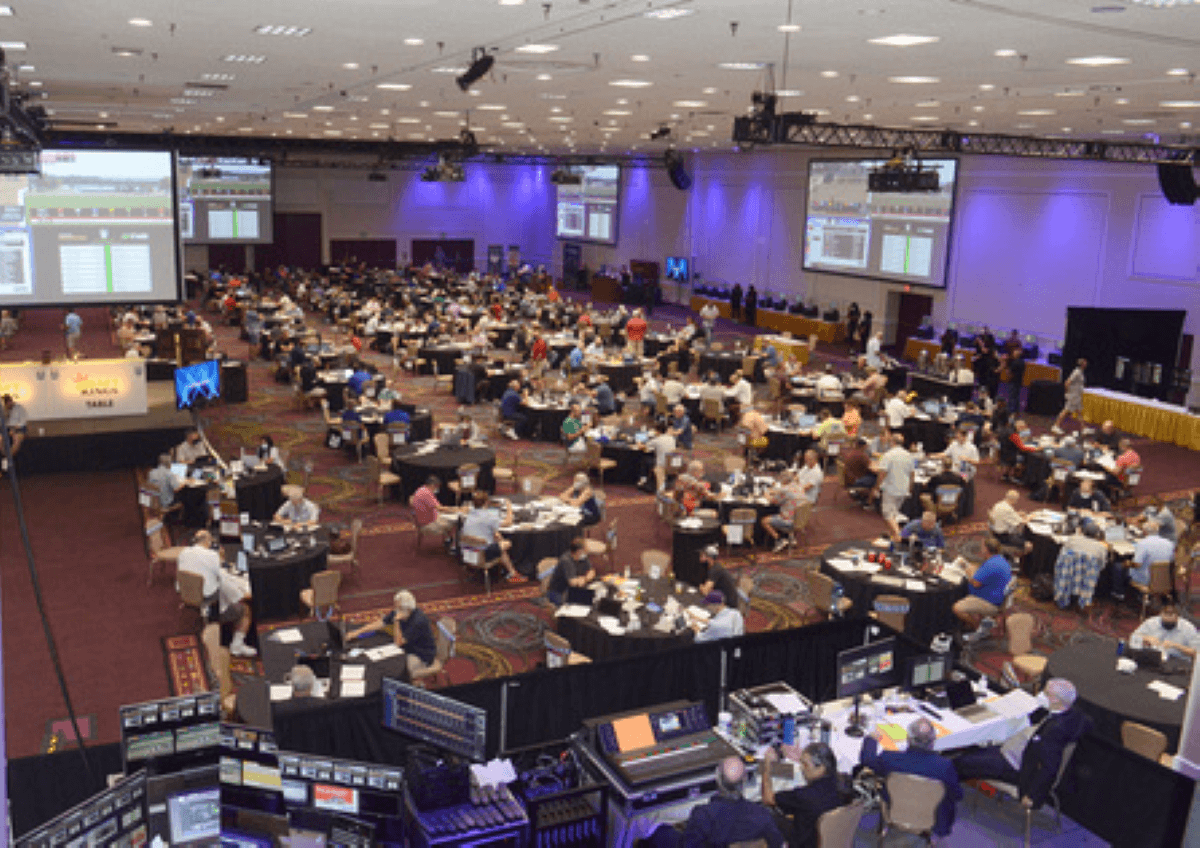 The 2023 National Horseplayers Championship moves from January to March for 2023. (Image: NTRA)
Next year's NHC is March 10-12, 2023 at the rebranded Horseshoe Las Vegas, the hotel formerly known as Bally's.
That weekend precedes the beginning of the 2023 NCAA Tournament by a week. But Las Vegas became the capital of conference basketball tournaments this year. The Pac-12, Big West, Mountain West, West Coast Conference and Western Athletic Conference all held their men's and women's tournaments there.
It's fair to say March Madness 2023 will take on a two-legged and four-legged look. The four-legged look will take in most — if not all — of the same tracks this past January's did. That means NHC competitors will get a smorgasbord of races at Aqueduct, Fair Grounds, Golden Gate fields, Gulfstream Park, Laurel Park, Oaklawn Park, Santa Anita Park and Tampa Bay Downs.
NHC returns to same hotel, new name
"We're excited to bring everyone back together in Las Vegas for all the excitement of the NHC," NTRA President & CEO Tom Rooney said in a statement. "The Horseshoe Las Vegas feels like it was made for this event, and we're looking forward to the best NHC we've ever had."
The NHC is the most prestigious handicapping tournament in the world. Its winner earns an Eclipse Award as Horseplayer of the Year, along with taking home a high-six-figure payday. This year's winner, David Harrison, a real estate appraiser from Webster, NY, won $725,000 out of the $3.5 million pool.
To do that, Harrison bested 508 other competitors from around the world and 643 total entries. Contestants are allowed a maximum of two entries. That's provided they qualify in one of dozens of sanctioned local tournaments at racetracks, casino race books, OTB betting facilities and online sites.
You win your way in, not buy your way in
There is no NHC buy-in. Every competitor had to win their way in.
Players cashing at this year's NHC needed to finish in the top 64. That earned a $10,000 check. Making the final table Sunday guaranteed everyone there $50,000.