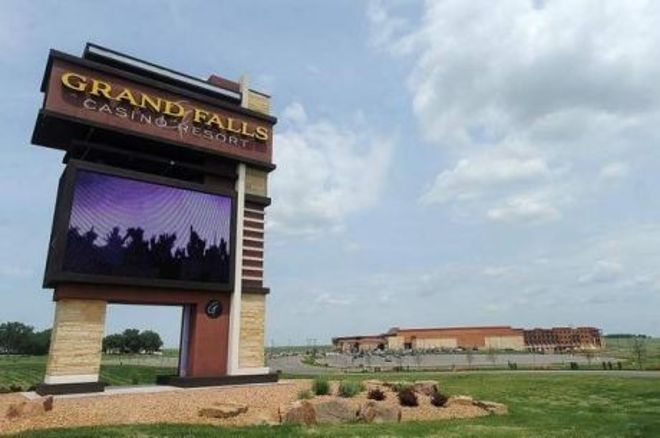 The Mid-States Poker Tour (MSPT) will be stopping at Iowa's Grand Falls Casino just outside Sioux Falls, South Dakota later this month for the for $1,110 buy-in MSPT Grand Falls No-Limit Hold'em Main Event, which will culminate August 19-21.
In addition to the marquee Main Event, MSPT Grand Falls will feature a series of satellites and a few side events for players to take their shot at winning a big score.
At Least $200K In Prize Pool
The Main Event has a guaranteed prize pool of $200,000 and could surpass that if the event attracts enough entrants. Last year's MSPT Grand Falls Main Event attracted 532 runners to generate a prize pool of $514,540.
There will be two starting flights in the Main Event, one on August 19 and another on August 20, and players will get a starting stack of 25,000 chips in exchange for their buy-in.
Day 2 of the Main Event will play out on August 21 and will play down to a winner, who will take home the lion's share of the prize pool and the MSPT championship trophy.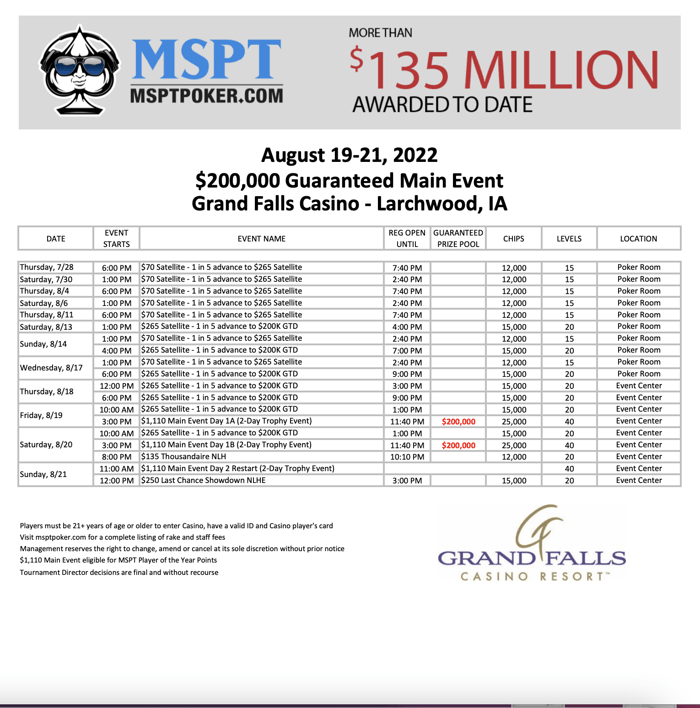 MSPT Grand Falls schedule
In the weeks leading up to the event, there will be a number of satellites running to give players a chance to win a Main Event ticket for as little as $70 or $265.
In addition to the Main Event, MSPT Grand Falls will feature the $135 buy-in Thousandaire No-Limit Hold'em event, which gets underway August 20.
MSPT Grand Falls will then close out with the $250 buy-in Last Chance Showdown No-Limit Hold'em event, scheduled to take place on August 21.
Previous Winner
Last year, it was Indiana's Nicholas "grizpoker" Smith who navigated his way through the field to take home the trophy and $110,633. Smith, who only had two Hendon Mob cashes leading up to his career-best score, defeated Kenneth Johnson during heads-up play, who in turn took home $67,971.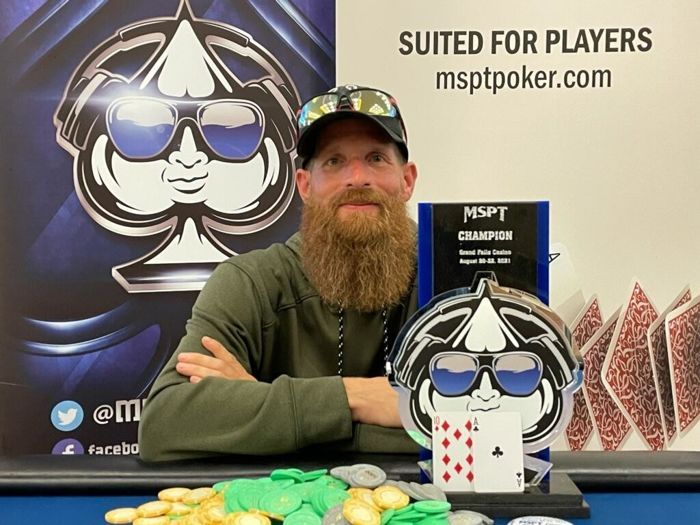 Nicholas "grizpoker" Smith
Other players who ran deep in the 2021 MSPT Grand Falls Main Event include Larry Wagner (3rd – $48,984), Graham Beynon (4th – $37,047) and Tyler Kolness (5th – $27,785).
2021 MSPT Grand Falls Main Event Final Table Results
PlacePlayerHometownPrizeMSPT POY Points 1Nicholas "grizpoker" SmithFishers, IN$110,6331,600 2Kenneth JohnsonN/A$67,9711,400 3Larry WagnerMiddleton, WI$48,9841,300 4Graham BeynonSioux Falls, SD$37,0471,200 5Tyler KolnessHendrum, MN$27,7851,100 6Joe OsterbauerMinneapolis, MN$21,0961,000 7Jason CrewsClive, IA$16,465900 8Taylor HowardAltoona, IA$12,864800 9Saad GhanemBloomington, MN$9,776700
Best Free to Play Slots
PokerNews was on-site to report on the 2021 MSPT Grand Falls Main Event and had a chance to speak with Smith after the career-best victory.
"It's an amazing feeling", Smith said after his win, "I've worked for this for years, all I want to do is play poker"
Smith added that "I've been playing poker for a very long time but this was my first time playing in a big buy-in event, and after tonight I definitely plan on playing a lot more".
"I love this game and this is what I'm made to do, it's all I want to do," he said.
After MSPT Grand Falls, it will be back to the Venetian for another MSPT Main Event taking place September 3-5. PokerNews will be on-site to cover both Main Events, so be sure to follow along.
Check out the MSPT Hub on PokerNews here!