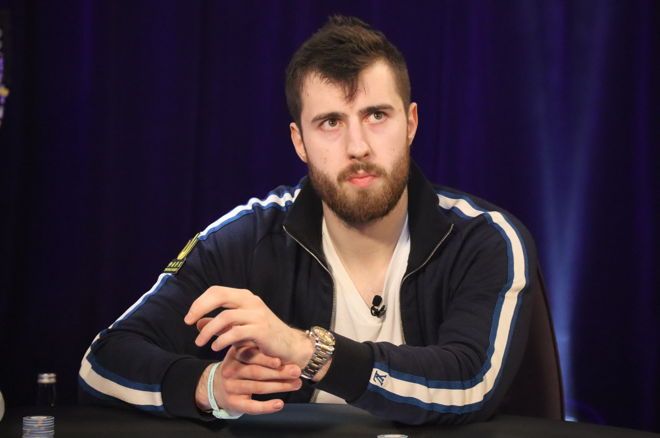 May 8 was a massive day for online poker tournament grinders at GGPoker with more than two dozen players walking away with prizes in excess of $25,000 and several more reeling in six-figure hauls. Wiktor Malinowski fell in the second category courtesy of becoming the $25,500 Sunday Million HR champion.
The $25,500 Sunday Million HR drew in a crowd of 56 entrants who created a $1,400,000 prize pool. The compact field meant only the top seven finishers receive a payout, so spare a thought for Samuel Vousden who busted in eighth and missed out on a $71,847 prize. Vousden enjoyed a remarkable Sunday last week, but faltered in this super high roller event.
Isaac Haxton was the first finalist to receive some prize money for his efforts. Haxton's seventh place finish came with $71,847. Matthew "Nator" Hyman collected $95,809 when his tournament ended abruptly in sixth place; this was the last five figure score.
$150M Gtd GG Online Championship is the Biggest-Ever Online Festival
High roller specialist Mikita Badziakouski busted in fifth for $127,764 before Thomas Muehloecker headed to the cashier to collect an impressive $170,376 for his fourth-place finish.
Aleks Ponakovs then bowed out in third for $227,200, which left Malinowski heads-up against Brazilian superstar Pedro Garagnani. The heads-up duo struck a deal that lessened the pay jumps, before Malinowski came from behind and sent his Brazilian opponent to the showers. Garagnani banked $358,975 for his second place finish, which was around $10,000 more than the $348,027 Malinowski scooped due to the aforementioned deal.
$25,500 Sunday Million HR Final Table Results
PlacePlayerCountryPrize 1Wiktor MalinowskiMacau$348,027* 2Pedro GaragnaniBrazil$358,975* 3Aleks PonakovsLatvia$227,200 4Thomas MuehloeckerAustria$170,376 5Mikta BadziakouskiThailand$127,764 6Matthew "Nator" HymanMexico$95,809 7Isaac HaxtonCanada$71,847
*reflects a heads-up deal
Barer Bulldozes His Way To Bounty Hunters Victory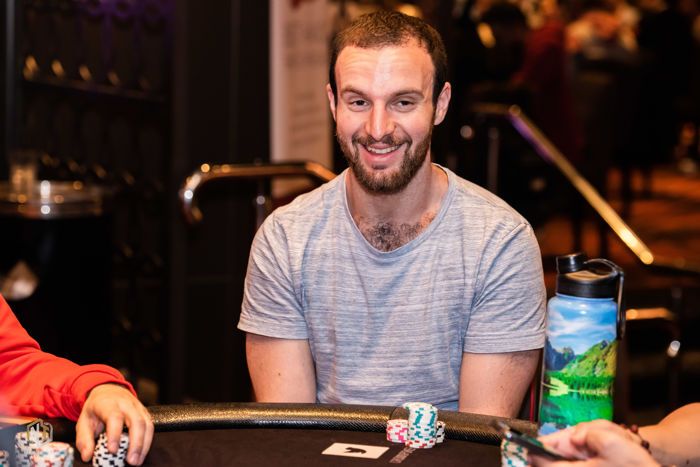 Ami Barer
The $525 Bounty Hunters HR Main Event saw an incredible 3,236 players buy in and create a $1,618,000 prize pool. Half that sum went into the main prize pool, with the remaining 50% going on the heads of each entrant.
Everyone was guaranteed more than $17,000, with bounties included, by the time only the final table of nine remained. South African "FIORELLO" got their hands on a $17,409 prize when they crashed out in ninth. Russia's "Popivku" and Aleksei Barkov were the next casualties, they added $22,880 and $16,921 to their GGPoker accounts respectively.
Next to fall by the wayside were Soraya Estrada and Omer "Gabuch1" Gabay. Their eliminations came with prizes tipping the scales at $20,446 and $33,086.
The final four became three with the untimely demise of Daniel "cocalatinhAA" Junior, a finish worth $54,328. Then came the exit of Casper Svenning in third for $57,502, which left only Alexey "Kosmos9" Grigorenko and Ami Barer heads-up.
Barer brushed aside his final opponent and helped himself to a combined prize weighing in at $149,455, leaving Grigorenko to bank the $87,766 runner-up prize.
Barer went on to win a second GGPoker title when he finished in first place in the $1,500 Sunday Saver for $43,234.
$525 Bounty Hunters HR Main Event Final Table Results
PlacePlayerCountryBountiesPrizeTotal Prize 1Ami BarerCanada$83,343$66,112$149,455 2Alexey "Kosmos9" GrigorenkoRussia$21,818$65,948$87,766 3Casper SvenningAndorra$10,001$47,501$57,502 4Daniel "cocalatinhAA" JuniorBrazil$20,157$34,171$54,328 5Omer "Gabuch1" GabayIsrael$8,503$24,583$33,086 6Soraya EstradaAndorra$2,761$17,685$20,446 7Aleksei BarkovRussia$4,199$12,722$16,921 8PopivkuRussia$13,728$9,152$22,880 9FIORELLOSouth Africa$10,825$6,584$17,409
Other GGPoker Scores Of $25,000 or More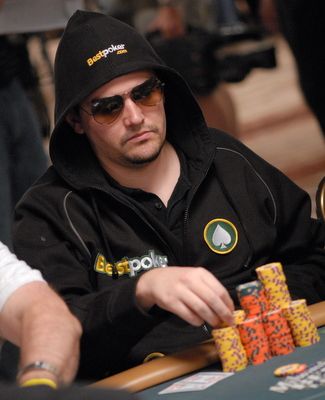 Rafael Caiaffa
We doff our cap to Rafael "BruxoR10" Caiaffa who took down not one but two massive tournaments on May 9. Caiaffa won the $250 Sunday Saver for $30,234 before helping himself to the $121,751 top prize, including bounties, in the $5,250 Omaholic Bounty Super High Roller.
Sung Joo "ArtePokerTV" Hyun – winner of the $5,250 Bounty Hunters Super High Roller for $193,554*Ermo "PublicEnemy7" Kosk – winner of the $1,050 GGMasters High Rollers for $161,190Milos "Picasso98" Petakovic – winner of the $1,050 High Rollers Main Event for $129,582Rafael "BruxoR10" Caiaffa – winner of the $5,250 Omaholic Bounty Super High Roller for $121,751*YouFishJa – winner of the $1,500 Sunday Marathon for $113,163Milen "Dexter" Stefanov – winner of the $150 GGMasters for $68,195Roland Rokita – winner of the $300 GGMasters Bounty King for $62,571*Mike Watson – winner of the $2,625 Blade Sunday Mulligan for $60,950Daniel Smiljkovic – winner of the $2,100 Sunday Heater for $53,944*Prince Hamed – winner of the $888 Sunday Crazy Eights HR for $51,511Santtu "84562" Ojala – winner of the $300 Sunday Marathon for $51,263SuperNano-X – winner of the $250 Sunday Milligan for $46,450Justin "LappyPoker" Lapka – winner of the $250 Sunday Main Event for $45,758Ami Barer – winner of the $1,500 Sunday Saver for $43,234Christian Rudolph – winner of the $3,150 Blade Bounty King for $41,250*Pedro Padilha – winner of the $777 Sunday Lucky Sevens for $36,351potatos_r_us – winner of the $210 Bounty Hunters Sunday Big Game for $36,127*tordi – winner of the $840 Sunday High Rollers Bounty Special for $33,292*Florian Gaugusch – winner of the $210 Sunday Heater for $32,723*IlyaN – winner of the $525 Omaholic Bounty HR for $30,713*Rafael "BruxoR10" Caiaffa – winner of the $250 Sunday Saver for $30,234Isaac Haxton – winner of the $1,050 Sunda Omaholic Main Event for $26,345
* includes bounty payments