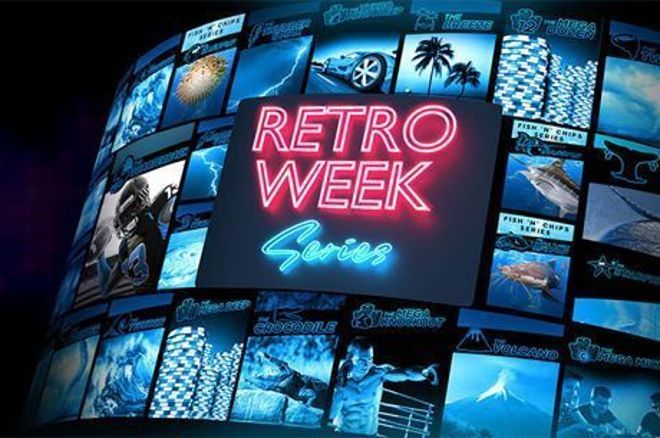 The $888,000 guaranteed Retro Week has reached the halfway stage at 888poker with 14 champions crowned. Those champions now have a sufficient bankroll to buy into the upcoming $300,000 guaranteed $215 Retro Week Main Event.
Romania's "liviu_hzn" is the player who has won the biggest prize of Retro Week so far after they turned their $90 investment into $16,330. The Romanian came out on top of a 1,363-strong field in the $90 buy-in $100,000 guaranteed Sunday Challenge.
The top 180 finishers shared $111,766, with British grinder "EZ.PZ" bursting the money bubble. A min-cash weighed in at $223.53 but this increased to $1,542 by the time only nine players remained.
Nicolas "PKaiser" Fierro, a player with almost $13 million in online poker winnings, was the first of the finalists heading for the exits. "JulioFantin" of Brazil and Albania's "LLudockha" were the next casualties; they banked $2,022 and $2,671, respectively.
888poker Ambassador Vivian Saliba Hoping for "New Memories" in Retro Week
Two more Brazilians fell in quick succession and saw their 888poker accounts swell by $3,553 and $4,771. "luish64" was the first of the Samba stars to fall, and "azevado45" joined his fellow countryman on the rail after.
liviu_hzn doubled before azevado45 when their aces held against the ace-six of "Agharazi" and they never looked back from this point.
"R3li_able" fell in fourth for $6,448 who lost when liviu_hzn's king-queen came from behind to best their ace-nine. Then heads-up was set when "Ii1Ii1" ran their last four big blinds with jack-seven into the queen-ten of liviu_hzn.
The eventual champion held 41.1 big blinds against the 25.3 big blind stack of Agharazi and they never looked back. The final hand saw all the chips go into the middle, liviu_hzn holding ace-king of hearts against pocket nines. A king on the flop proved more than enough for liviu_hzn to become a Retro Week champion.
Retro Week #2 – $100,000 Sunday Challenge Final Table Results
PlacePlayerCountryPrize 1liviu_hznRomania$16,330 2AgharaziAzerbaijan$11,936 3Ii1Ii1Romania$8,773 4R3li_ableLithuania$6,448 5azevedo45Brazil$4,772 6luish64Brazil$3,554 7LLudochkaAlbania$2,671 8JulioFantinBrazil$2,022 9Nick "PKaiser" FierroChile$1,542
888poker Retro Week Results So Far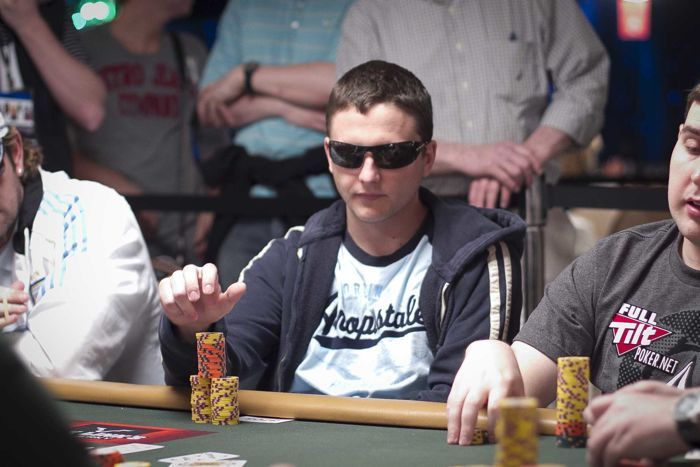 Peter Traply
Peter "kiskutya23" Traply is another 888poker players who has won big during the first half of Retro Week courtesy of taking down the $525 Whale, and getting his hands on $14,414, the lion's share of the $58,500 prize pool.
EventBuy-inEntrantsPrize poolChampionPrize #1 – $25,000 Big Fish$331,157$34,710E.D.I.T.H$5,373 #2 – $100,000 Sunday Challenge$901,363$111,766liviu_hzn$16,330 #3 – $15,000 Catfish$16.50961$15,000penfolds6$2,123 #4 – $50,000 Whale$525117$58,500Peter "kiskutya23" Traply$14,414 #5 – $15,000 Lightning PKO 6-Max$109276$27,600Kabosu69$5,743* #6 – $10,000 Monday Twins 1$22587$11,740andrzn$2,147 #7 – $10,000 Monday Twins 2$22553$11,060VERYPOTATO$2,023 #8 – $10,000 Breeze PKO$55259$12,950Vlaaad25$2,678* #9 – $30,000 Tuesday Challenge Freezeout$109242$30,000Christy1979$6,081 #10 – $20,000 Monsoon 8-Max$55388$20,000ItalianPorn$3,900 #11 – $10,000 Catfish PKO$16.50691$10,365abit23$1,739 #12 – $7,000 Blowfish$11787$7,870PVMMacedo$1,285 #13 – $20,000 Wednesday Challenge$33676$20,28006jecaeS$3,508 #14 – $15,000 Monsoon PKO$55407$20,350Pulgetti$3,535
888 Launches Eye-Catching Made To Play Campaign
Remaining 888poker Retro Week Schedule
DateTime (GMT)EventBuy-in Thu 24 Mar4:30 p.m.Retro Week #15 – $20,000 Hurricane PKO$109  6:00 p.m.Retro Week #16 – $20,000 Thursday Challenge R&A$22  8:00 p.m.Retro Week #17 – $10,000 Breeze 6-Max$55 Fri 25 Mar6:00 p.m.Retro Week #18 – $30,000 Friday Challenge KO$109  7:00 p.m.Retro Week #19 – $20,000 Big Fish PKO$33  8:00 p.m.Retro Week #20 – $10,000 Catfish 6-Max$16.50 Sat 26 Mar4:00 p.m.Retro Week #21 – $12,000 Swordfish 6-Max$33  6:00 p.m.Retro Week #22 – $30,000 Saturday Challenge PKO 8-Max$55  8:00 p.m.Retro Week #23 – $15,000 Tornado PKO$88 Sun 27 Mar6:00 p.m.Retro Week Main Event – $300,000 Mega Deep$215  7:00 p.m.Retro Week #25 – $50,000 Mini Mega Deep$33  8:00 p.m.Retro Week #26 – $50,000 Whale$525
Get Involved in Retro Week With a Free $88 and a $400 Bonus
Now is the time to join 888poker if you do not already have an account with the long-running online poker site. New depositing players can receive a free $88 just for creating their account (this is a free £20 to United Kingdom residents). You can download 888poker here.
Your first deposit of $10 or more is matched 100% up to a maximum of $400 in the form of a releasable bonus. You receive 2 bonus points for every $1 you contribute to the cash game rake or pay in tournament fees, and your welcome bonus releases into your account in $10 increments each time you hit 100 bonus points. Remember to use the bonus code "Welcome100".