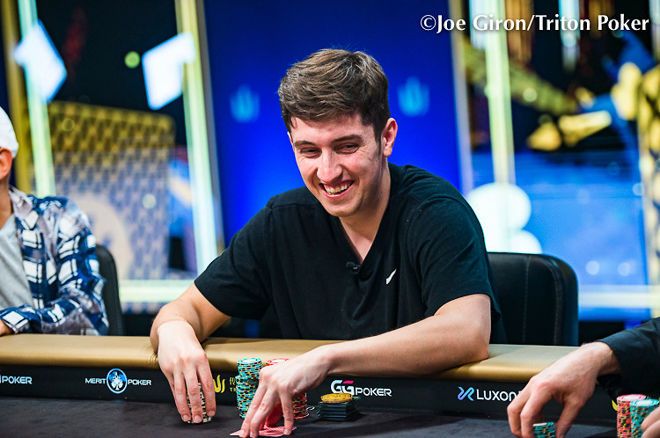 The best poker players in the world have made their way to North Cyprus for the return of the Super High Roller Series to Europe at Merit Crystal Cove Resort and Casino.
The series picks up where the Triton Poker Special Edition Series left off, adding 10 tournaments to the end of the slate with buy-ins ranging from $25,000 to the $250,000 Super High Roller Bowl Main Event on April 13.
Players will accumulate points for their cashing finishes throughout the series, with the leader of the Super High Roller leaderboard taking home a $25,000 bonus at the end of the series.
Super High Roller Series Europe 2022 Schedule
DateEventStarting Stack 4/7/22Event #1: $25,000 Pot-Limit Omaha125,000 4/8/22Event #2: $25,000 No-Limit Hold'em125,000 4/9/22Event #3: $50,000 Short Deck125,000 4/10/22Event #4: $25,000 Pot-Limit Omaha125,000 4/11/22Event #5: $50,000 No-Limit Hold'em150,000 4/12/22Event #6: $100,000 Short Deck300,000 4/13/22Event #7: $25,000 Pot-Limit Omaha125,000 4/13/22SHRB $250,000 Main Event250,000 4/14/22Event #8: $50,000 No-Limit Hold'em150,000 4/15/22Event #9: $50,000 No-Limit Hold'em150,000
Free to Play Slots in the US
Event #1 Underway
Laszlo Bujtas finished Day 1 of Event #1: $25,000 Pot-Limit Omaha with the chip leader after 40 entrants generated a $1,000,000 prize pool. The Hungarian high roller is at the head of a final table that features six players from six different countries, and each of them is guaranteed at least $50,000 in prize money. Friday's winner will take home the first championship title of the series and $360,000 for first place.
Bujtas is followed by Ali Imsirovic in second, who will look to grow his lead on the 2022 PokerGO Tour leaderboard with a strong finish in Friday's Day 2 finale. Tom Vogelsang and Eelis Parssinen share the same sized stack in third, while the rest of the table is rounded out by Rok Gostisa and Raphael Schreiner.
Click for live updates from the PokerGO Live Reporting team
SHRS Europe Event #1: $25,000 PLO Final Table Seat Draw
SeatNameCountryChip Count 1Raphael SchreinerAustria535,000 2Laszlo BujtasHungary1,380,000 3Tom VogelsangNetherlands780,000 4Eelis ParssinenFinland780,000 5Ali ImsirovicBosnia and Herzegovina785,000 6Rok GostisaSlovenia740,000
Where to Watch the Final Table?
The final six players will return at 1 p.m. EEST on Friday and the final table will air with David Tuchman and Brent Hanks doing the commentary on the PokerGO YouTube channel at 7 a.m ET and 4 a.m. PT.
Save $20 on an annual subscription to PokerGO by using the code "EU22WEB" at check out. Sign up here.

Matt Hansen
Live Reporting Executive
Las Vegas-based PokerNews Live Reporting Executive, originally from Chicago, IL