Jurgen Klopp and his aids penned a contract extension until 2026. They were already tied down until 2024 when Klopp was expected to leave and take a sabbatical.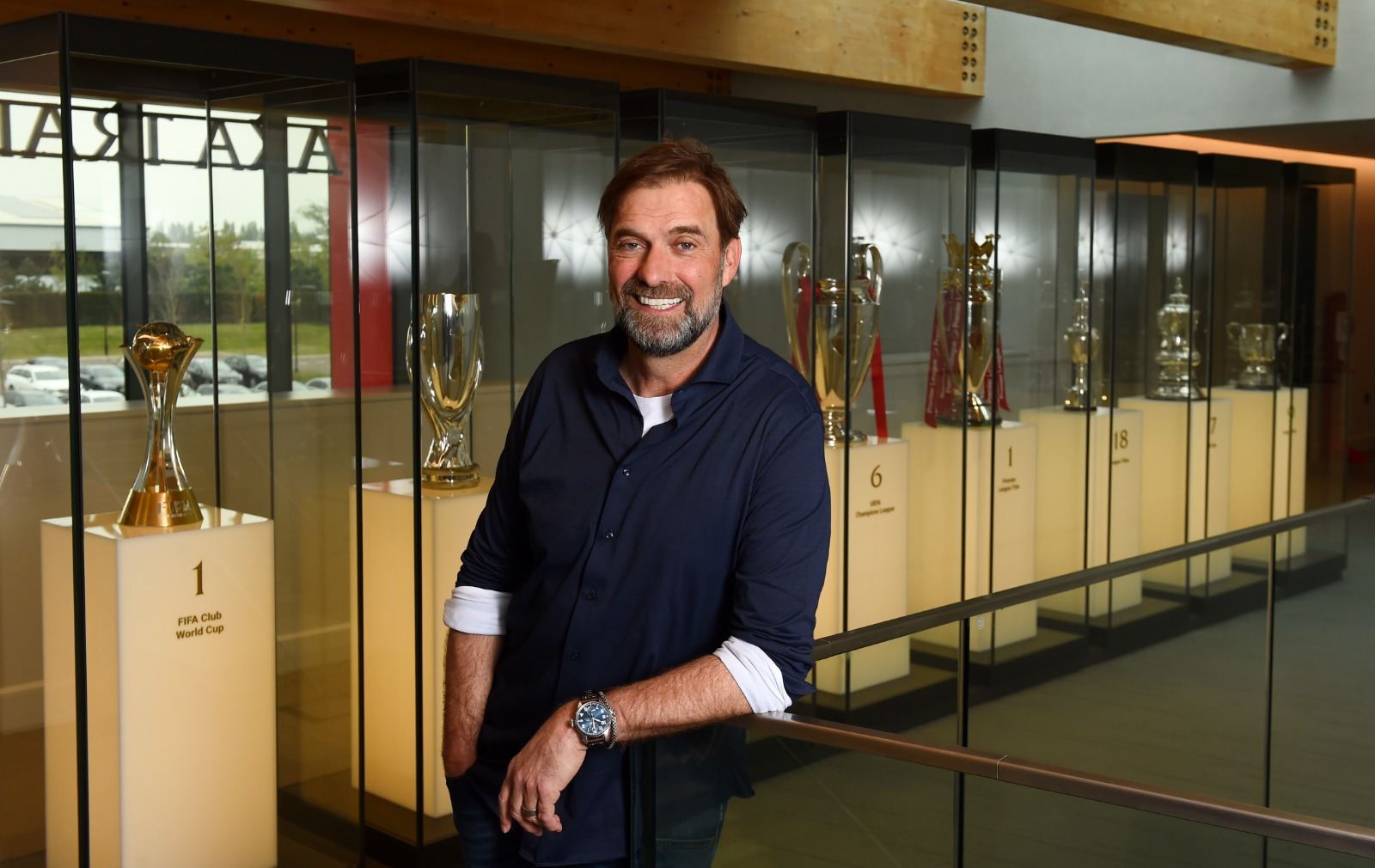 Jurgen Klopp previously coached Borussia Dortmund and Mainz before joining Liverpool. (Image: Twitter/lfc)
"There are so many words I could use to describe how I'm feeling about the news: delighted, humbled, blessed, privileged, and excited would be a start," Klopp said in an interview for the club's website.
"There is a freshness about us as a club still and this energizes me," the German added. "For as long as I have been here, our owners have been unbelievably committed and energetic about this club and it is clear that right now this applies to our future as much as I've ever known," Klopp stressed.
Mike Gordon, the president of Fenway Sports Group, the owner of Liverpool, met Klopp and his agent, Marc Kosicke, after Liverpool's 2-0 win over Villarreal in the Champions League semi-finals first leg. Talk materialized fast, as the club announced Klopp's extension less than 24 hours after the match.
We are delighted to announce Jürgen Klopp has signed a new contract to extend his commitment with the club! 🔴
— Liverpool FC (@LFC) April 28, 2022
Liverpool won the League Cup this season and is in the chase of a historical quadruple. They could win the Premier League, the FA Cup, and the UEFA Champions League until the conclusion of the campaign. As Liverpool manager, Klopp won the Champions League, the Club World Cup, and the European Supercup in 2019, as well as the Premier League title a year later. He was appointed Liverpool boss back in 2015.
LFC is at +170 to triumph in the Premier League, with Manchester City the bookies' favorite at -200. In the FA Cup, where Liverpool will compete in the final against Chelsea, Klopp's side stands at -200 to lift the trophy. Chelsea is at +150. Again fighting City for Champions League glory, Liverpool is ahead in the odds race, sitting at -110. Guardiola and his team are at +120.
The journey continues… ❤️ pic.twitter.com/NtEiadrYYS
— Liverpool FC (@LFC) April 28, 2022