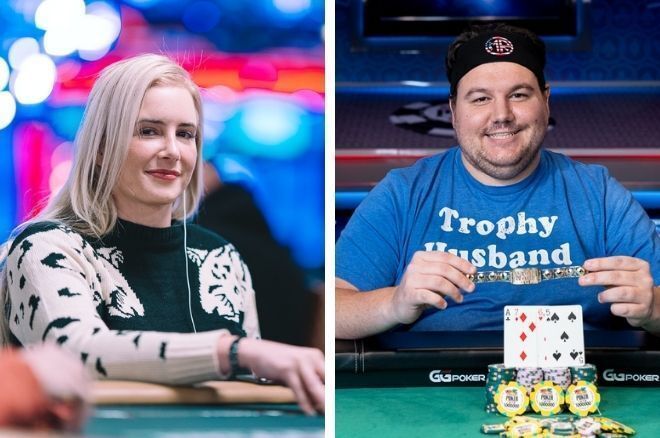 Day 4 of the $10 million guaranteed 2022 Wynn Millions Main Event is done and dusted. The 54 players who returned to the Wynn Las Vegas hoping to edge closer to the $1,655,952 top prize were titled down to a much more manageable final 16.
Among those 16 players sitting down on Day 5 on March 10 are such luminaries as Vanessa Kade and five-time World Series of Poker (WSOP) bracelet winner Shaun Deeb.
2022 Wynn Millions Main Event Final 16 Chip Counts
PlacePlayerCountryChips 1Isaac KemptonUnited States5,615,000 2Ian MatakisUnited States5,030,000 3Michael StemberaUnited States4,225,000 4Tony SinishtajUnited States4,065,000 5Vanessa KadeCanada3,575,000 6Roland ShenUnited States3,000,000 7Daniel MoranUnited Kingdom2,620,000 8Shaun DeebUnited States2,495,000 9Alex LivingstonCanada2,270,000 10Sean PerryUnited States2,090,000 11Debbie LeeUnited States2,045,000 12Tony TranUnited States1,635,000 13Sylvain LoosliFrance1,605,000 14Thomas BoivinBelgium1,250,000 15Neng LeeUnited States960,000 16Shankar PillaiUnited States560,000
Kade Flying High in the Wynn Millions Main Event
Vanessa Kade
Vanessa Kade enjoyed herself on Day 4 of this massive $10million guaranteed event. Kade not only made it to Day 5 but did so with a stack of 3,575,000 chips, which are enough for fifth place right now. Kade, like the other 15 remaining players, has now locked in $94,272 for their efforts and are within touching distance of a gigantic $1,655,952 payday. Should Kade navigate her way through to the eight-handed final table, she will walk away with a career-best live score regardless of where she finishes.
The Canadian starlet banked $138,000 for a fifth-place finish in the $25,000 No-Limit Hold'em U.S. Poker Open #1 in June 2021. It was Kade's first live six-figure haul, and now she has a legitimate shot at a seven-figure haul. Of course, winning this tournament would not result in Kade's first-ever $1 million payout because she famously won the 15th Anniversary edition of the PokerStars Sunday Million in March 2021 for a colossal $1,514,920.
Deeb's Lifetime Winnings Edge Closer to $10 Million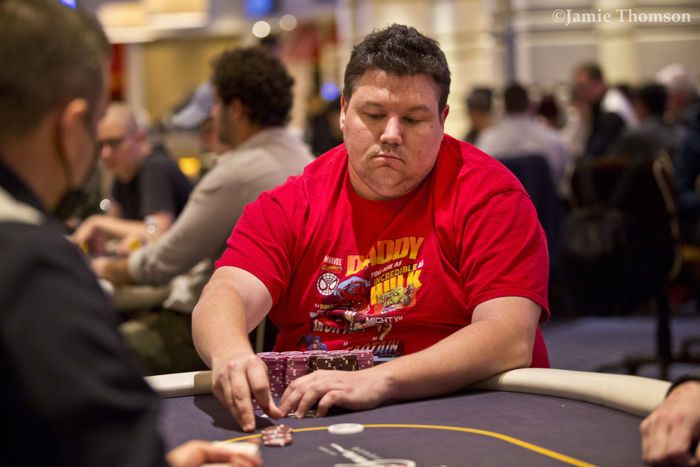 Shaun Deeb
Shaun Deeb is one of the players tasked with stopping Kade from walking away with the winner's trophy and the lion's share of the guarantee-busting $10,105,000 prize pool. Deeb returns to the fray armed with 2,495,000 chips, placing him eighth when the cards are back in the air.
Deeb is in hot form coming off the back of a hugely successful 2021 WSOP where he racked up 16 cashes, including winning his fifth bracelet in the $25,000 Pot-Limit Omaha High Roller event. Should Deeb finish in third place or better in the Wynn Millions Main Event, his lifetime winnings will surpass a staggering $10 million.
Others to look out for in the PokerNews live updates include the likes of Alex Livingston (2,270,000), high-stakes specialist Sean Perry (2,090,000), Frenchman Sylvain Loosli (1,605,000), and Belgian Thomas Boivin (1,250,000). Two-time WSOP bracelet winner Shankar Pillai (560,000) sits down with the tournament's shortest stack.
Reigning Champion Busts With Cracked Kings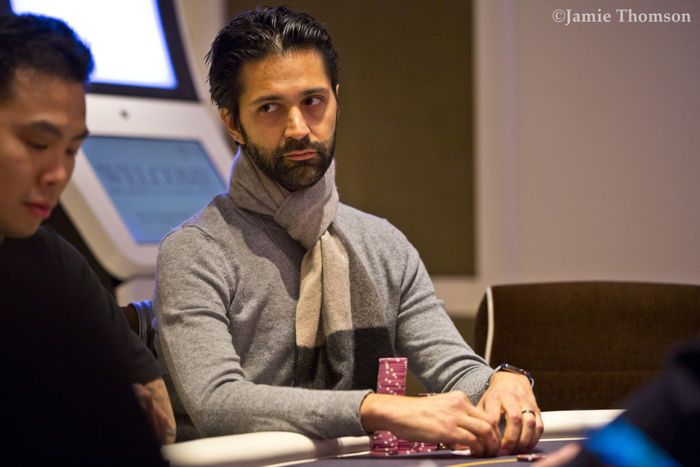 Andrew Moreno
One player who will not be vying for the title this year is reigning champion Andrew Moreno. The 2021 Wynn Millions Main Event champion bowed out in 23rd place towards Day 4's conclusion.
Moreno found himself all-in with pocket kings against the ace-queen of Isaac Kempton. A king on the flop improved Moreno to top set, but that flop contained three spades, with Kempton holding the queen of spades. The ten of spades completed Kempton's flush, leaving Moreno hoping for a paired board. An eight on the river was one pip away from doing so, and he busted in 23rd place for $71,657, while Kempton finished the evening with the overall chip lead.
Others who crashed out of the Main Event during Day 4's proceedings included Marty Mathis, Sam Soverel, Katie Lindsay, Shannon Shorr, Brazilian Joao Simao, and former 888poker ambassador Sofia Lovgren. The latter's elimination in 17th place brought the curtain down for the penultimate time.
Day 5 will be an exciting affair as the final 16 play down to the official eight-handed final table. PokerNews will be with you every step of the way on Day 5 and until the eventual champion holds the winner's trophy aloft. Will that champion be Kade or Deeb? We do not have too long to wait to find out.