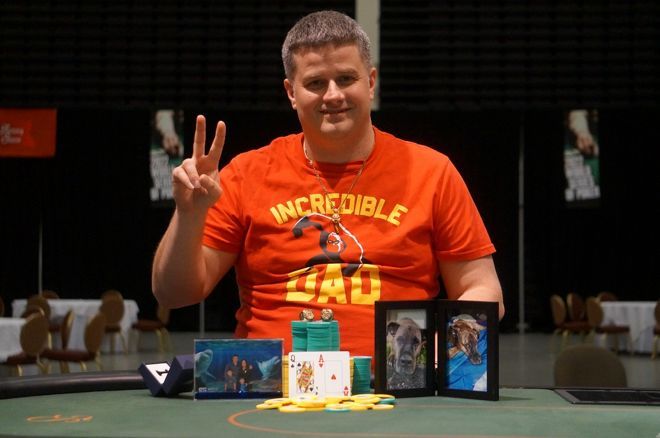 The World Series of Poker (WSOP) Circuit stop at Turning Stone Resort Casino in New York wrapped up on Monday with New York's Joseph Rice taking down the $1,700 Main Event for $238,870 and his second ring of the series. Rice, who also won Event #1: $400 NLH for $27,372, defeated Ontario's Giuseppe Galluzzo during heads-up play, who in turn took home $147,644.
WSOP Circuit Turning Stone consisted of 15 ring events with buy-ins ranging from $300 to $1,700. Each of the events attracted hundreds of players to generate a massive $4.1 million in prize money.
The marquee Main Event had 891 entrants for a prize pool of $1.3 million. Timothy Odonoghue was first to go out at the final table in ninth place for $23,605, followed by James Namlot, who took home $23,605 for his eighth-place finish.
Later in the day, John Amola bowed out in fourth place for $48,729, while Robert Hover was eliminated in third place for $63,332 to begin the heads-up war between Rice and Galluzzo. Galluzzo entered heads-up with a commanding chip lead but couldn't get rid of Rice, who eventually gained a big lead.
The last hand took place when Galluzzo jammed his short stack with jack-seven and couldn't get there against the ace-queen of Rice.
Rice, who prior to the Turning Stone Circuit stop had only a handful of cashes to his name, now boasts $306,400 in live tournament earnings and two career rings.
WSOP Circuit Turning Stone Main Event Final Results
 RANKPLAYERHOMETOWNPRIZE (IN USD)  1Joseph RiceWaterford, NY$110,250  2Giuseppe GalluzzoToronto, ON$83,144  3Robert HoverWhitman, MA$63,332  4John AmolaBuffalo, NY$48,729  5Patrick BoweWestwood, MA$37,877  6Jared WoodellGlens Falls, NY$29,747  7Matthew EngEvanston, IL$23,605  8James NamlotAmsterdam, NY$28,931  9Timothy OdonoghueFlorence, MA$23,605
Deeb Falls to Newcomer in Event #10
New York native and five-time WSOP bracelet winner Shaun Deeb was in the mix at the Turning Stone Circuit stop and made the final table in Event #10: $400 NLH.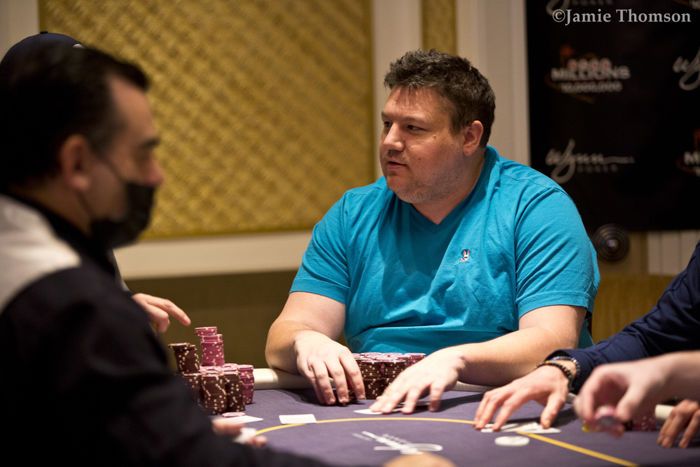 Shaun Deeb
Deeb, who was after his first Circuit ring, made a deep run but ultimately fell in third place to earn $11,455. Logan Prucnal took down the event for $25,604 after defeating Thomas Harter during heads-up play, who in turn earned $15,822.
Prucnal, a radiation protection technician who considers himself a recreational player, was star-struck having the well-accomplished pro at his table, though he didn't let it impact his play and won the event for his first live cash.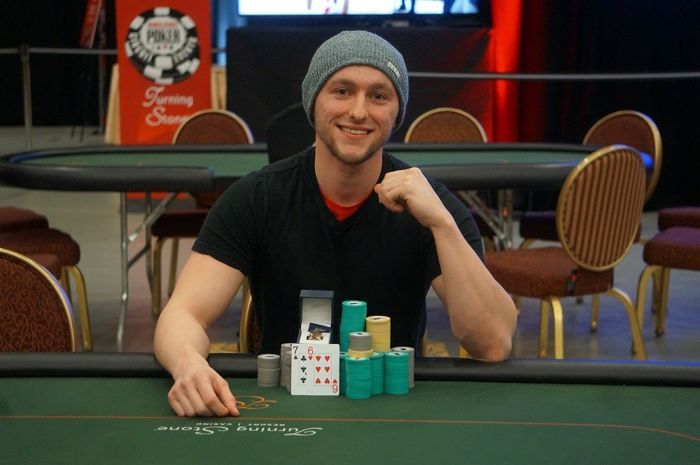 Logan Prucnal
"It's insane! Shaun Deeb was at the final table, and he's a pro and I'm just a recreational, so I really thought I had no chance at winning. I even told my Dad, he said give it your best shot," Prucnal said after the victory.
Prucnal went on to finish 97th in the Turning Stone Main Event to earn $2,646 and add a second live cash to his portfolio.
Other Highlights
Early in the series, Ohio's Chad Roedersheimer won his first golden ring by taking down Event #2: $400 NLH Multi-Flight for a career-best $100,825. Roedersheimer got through a massive field of 2,129 players, the biggest field of the series, in a tournament that generated $702,570 in prize money.
Roedersheimer ultimately defeated Massachussettes' Antonio Cristallini, who in turn earned a career-best $61,889. Other players who made deep runs in the four-flight event include Samuel Warren (3rd – $45,924), Gregory Miller (6th – $20,069) and Joel Lindsey (7th – $15,581).
Breakout player Jesse Lonis, who recently participated in his first-ever live interview on the PokerNews podcast, had a strong series that included a seventh-place finish in Event #3: $400 NLH for $4,806, 14th-place finish in Event #5: $600 NLH Bounty for $1,983 and 27th-place finish in Event #9: $400 NLH Monster Stack for $1,724.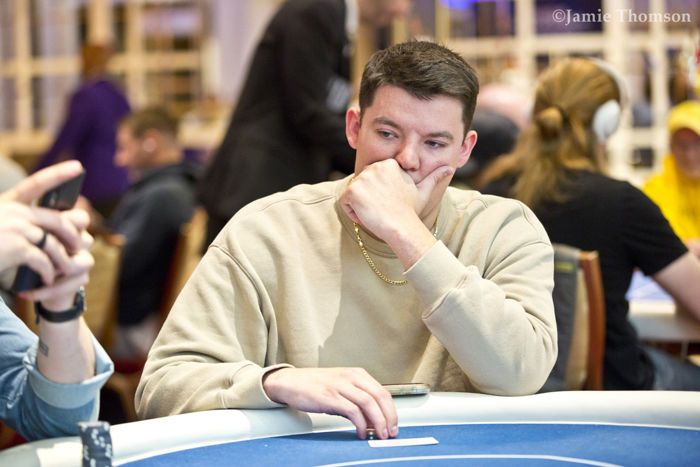 Jesse Lonis
Lonis, who last fall finished 25th in the 2021 WSOP Main Event in Las Vegas for $241,800, also finished 68th in the Turning Stone Main Event to earn $3,174.
Another highlight from the Circuit stop in New York includes Conneticuit's David Valone taking down Event #13: $400 No-Limit Hold'em to win $23,024 and his third golden ring. Valone defeated Mark Welch of Massachussettes during heads-up play, who in turn earned $14,229.
Valone, who now has just under $100,000 in lifetime earnings, won his first ring in 2018 at WSOP Circuit IP Biloxi by taking down Event #11: $400 No-Limit Hold'em to earn $12,287. The next year, Valone earned his second ring at IP BIloxi in Seniors Event #1: $250 No-Limit Hold'em, which earned him $9,095.
The WSOP Circuit will also be wrapping up a stop at Bally's in Las Vegas this week. A full list of winners at WSOP Circuit Turning Stone is available in the table below.
WSOP Circuit Turning Stone Ring Winners
 TournamentEntriesPrize PoolWinnerHometownPrize  Event #1: $400 NLH406$133,980Joseph RiceWaterford, NY$27,372  Event #2: $400 NLH Multi-Flight2,129$702,570Chad RoedersheimerCincinnati, OH$100,825  Event #3: $400 NLH496$163,680Tom FrankMohawk, TX$31,629  Event #4: $300 NLH Seniors568$136,320Patrick WhitePearl River, NY$25,406  Event #5: $600 NLH Bounty383$158,945Vaios TriantafyllouIthaca, NY$32,921  Event #6: $400 NLH 6-Max376$124,080Frank "FJ" GentileUtica, NY$26,531  Event #7: $600 Pot-Limit Omaha191$98,365Gilbert TaverasN/A$23,960  Event #8: $400 NLH 8-Max437$144,210Alan BlagmanSaylorsburg, PA$29,683  Event #9: $400 NLH Monster Stack947$312,510Blake NapieralaAmherst, NY$52,606  Event #10: $400 NLH371$122,430Logan PrucnalIdaho Falls, IA$25,604  Event #11: $1,100 NLH275$268,125Hayden GlassmanRochester, NY$62,134  Event #12: $1,700 No-Limit Hold'em Main Event891$1,349,865Joseph RiceWaterford, NY$238,870  Event #13: $400 No-Limit Hold'em322$106,260David ValoneNew Haven, CT$23,024  Event #14: $300 No-Limit Hold'em Seniors496$119,040Leonard LaneuvilleMassena, NY$23,011  Event #15: $600 No-Limit Hold'em279$143,685Steven ChristopherWoodside, NY$31,572
The World Series of Poker Circuit is wrapping another stop at Bally's Las Vegas before hosting an international stop at King's Casino in the Czech Republic from March 30-April 17. The next domestic stop will be at Harrah's Cherokee from April 7-18. Click here for a look at the full WSOPC schedule.
Images courtesy of WSOP.