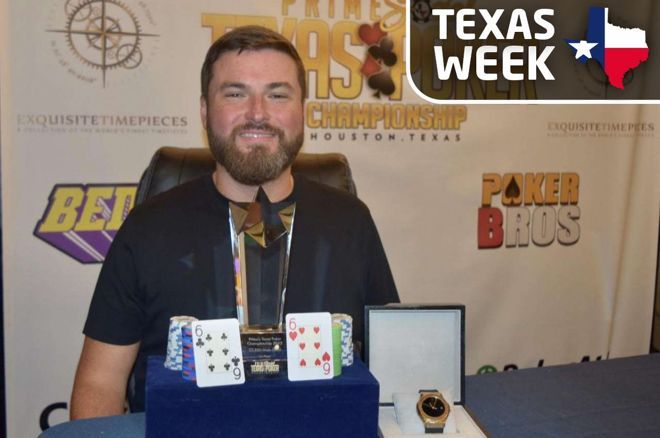 The Texas Poker Championship at Houston's Prime Social wrapped up early Wednesday morning and saw Las Vegas' James Carroll taking down the $5,300 Main Event to win a massive $455,860 and take home the Prime Social trophy and winner's watch. Carroll, a World Poker Tour (WPT) champion, defeated Poker Detox founder Nicholas Howard during heads-up play, who in turn took home $303,930.
Dubbed the biggest poker series in Texas history, the Texas Poker Championship generated an impressive $4.3 million in prize money. The series, which kicked off on March 10, featured 21 events with buy-ins ranging from $250 to $3,000, as well as the $5,300 marquee event.
A particularly wide variety of poker games were offered throughout the Texas series, including Short Deck, Pot-Limit Omaha Hi-Lo 8 or Better, Big O, 2-7 Single Draw, H.O.R.S.E. and Dealer's Choice.

Texas

Last update: April 1, 2022
Online Poker is forbidden
Online Casino is forbidden
Sports Betting is forbidden
Follow the PokerNews Texas Road trip here!
Main Event Action
The $2 million guaranteed Main Event attracted 468 runners to surpass the guarantee by generating $2.3 million in prize money.
The field dwindled down over the multiple days of play and the 11 players returned on Tuesday, while only nine made the final table, which was live-streamed on Prime Social's Twitch channel.
World Series of Poker (WSOP) bracelet winner Justin Saliba was one of the first players out at the final table when his ace-king ran into the Cowboys of Jason Daly. Saliba finished in eighth place for $57,620, while Daly went out later in the day in fifth place for $125,350 after making a move with seven-deuce and getting looked up by the ace-jack of Howard.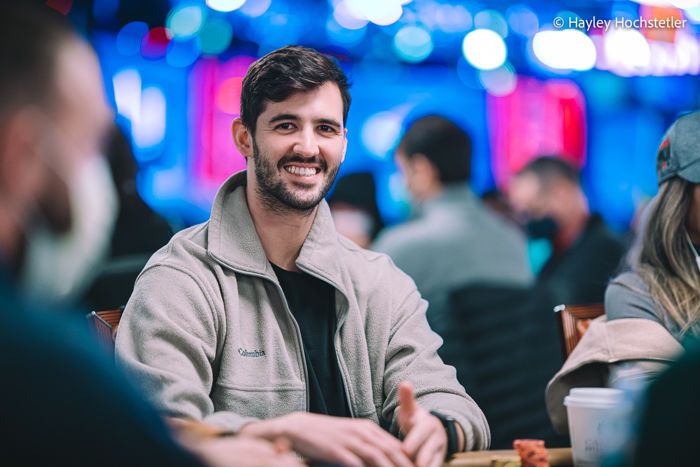 Justin Saliba
Miami's Jorge Gomez was next out in fourth place for $166,420 when his ace-ten couldn't get there against Howard's pocket kings. Howard did a lot of the heavy lifting at the final table and also sent out Benjamin Keiley in third place for $223,580 when Keiley's king-nine was dominated by the king-queen of the runner-up.
Made the final table of the 2M guarantee main event, live stream starts in about 30 minutes @PrimeSocialTX
— Nick Howard (@nickhowardpoker)
In the final hand, Howard moved all in from the button with queen-jack and Carroll called on the button with pocket sixes. The board did not help Howard and Carroll secured the victory to earn the nearly half-million-dollar payday.
Caroll, who prior to Wednesday's victory had $4.9 million in tournament earnings per The Hendon Mob, had his biggest score in 2014 at WPT Bay 101 Shooting Star in San Jose, where he took down the Main Event for just under $1.3 million.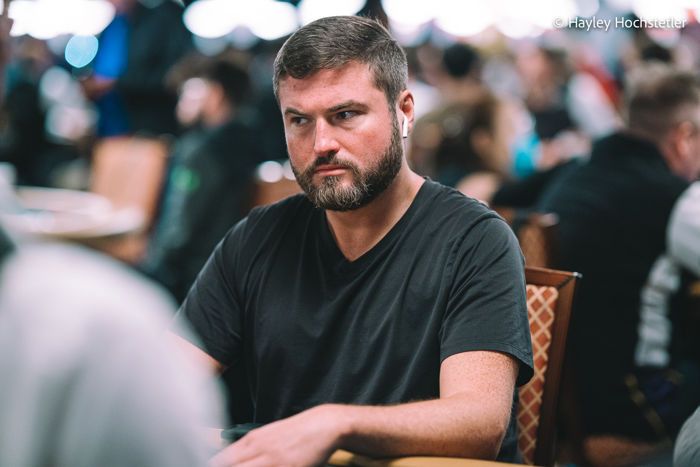 James Carroll
The Las Vegas pro also took down a $3,500 No-Limit Hold'em event at the 2019 Seminole Hard Rock Poker Showdown for $715,175, just a year after finishing second in the $1,500 Monster Stack at the WSOP for $640,916 to be denied his first bracelet.
Texas Poker Championship Main Event Full Results
 RANKPLAYERHOMETOWNPRIZE (IN USD)  1James CarrollLas Vegas, NV$455,860  2Nicholas HowardHenderson, NV$303,930  3Benjamin KeileyDallas, TX$223,580  4Jorge GomezMiami, FL$166,420  5Jason DalyWebster, TX$125,350  6Andrew OstapchenkoLong Beach, CA$95,350  7Jeremy HarveySugarland, TX$73,750  8Justin SalibaLas Vegas, NV$57,620  9Viet VoN/A$45,590
High-stakes pro and Texas native Jake Daniels made a deep run in the Main Event that saw him finishing in 10th place for $45,590, while poker vlogger and parking lot bracelet winner Ryan Depaulo went out in 19th for $20,310.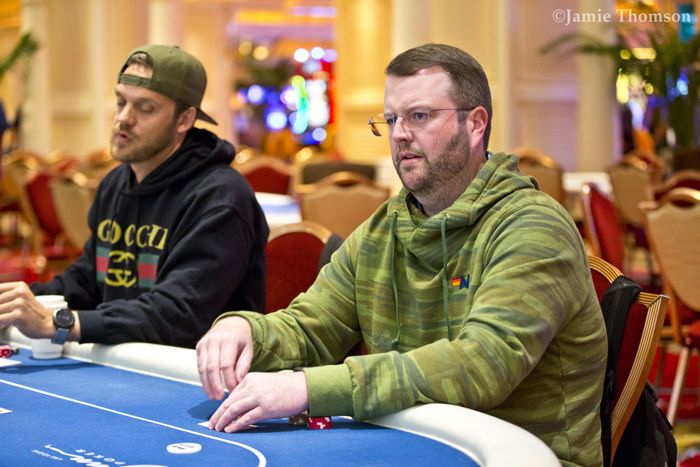 Jake Daniels
Other players who ran deep in the Texas Poker Championship Main Event include Ricardo Alvarado (21st – $17,140), who earlier in the series took down Event #16: $1,100 PLO Championship for $37,640, as well as Jeremy Meacham (17th – $20,310) and Brendan Shiller (22nd – $17,140).
The PokerNews team was in Houston for Texas Week made a stop at Prime Social to check out the tournament action.
Next up is @PrimeSocialTX. Their $2M GTD Main Event Final Table ends today with $455,860 going home with the eventu… https://t.co/ONQKQCwdL7
— PokerNews (@PokerNews)
Other Series Highlights
PokerNews recently wrote about highlights in the first half of the Texas Poker Championship, which included Joseph Caffaro winning Event #1: $500 $500k GTD Mystery Bounty for $45,950 and Justin Bond winning Event #9: $1,100 The Big Texas $500k GTD for $115,480.
Later, Florida's Samuel Panzica took down Event #19: $3,000 Dealer's Choice to earn $15,210, getting through a small field of nine players that included Ray Henson, who finished in second place for $10,080, as well as four-time WSOP bracelet winner Benny Glaser, who earlier in the series finished third in Event #16: $1,100 PLO Championship for $17,920.
Free to Play Slots in the US
After that, Georgia's Benjamin Miner got through a field of 21 runners in Event #20: $3,000 Big O to win $22,050, ultimately defeating fellow Georgian Joshua Pender during heads-up play. Artem Metalidi won the next tournament, Event #21: #3,000 NLH 6-Max, for $44,680 after defeating James Romero heads-up.
Florida's Maxwell Young closed out the series by taking down Event #22: $1,700 Big Bounty Turbo to go home with $11,360 after a three-way deal. Henson was second in chips in the turbo bounty event to earn $10,810, while rising star Landon Tice finished in fourth place for $4,480.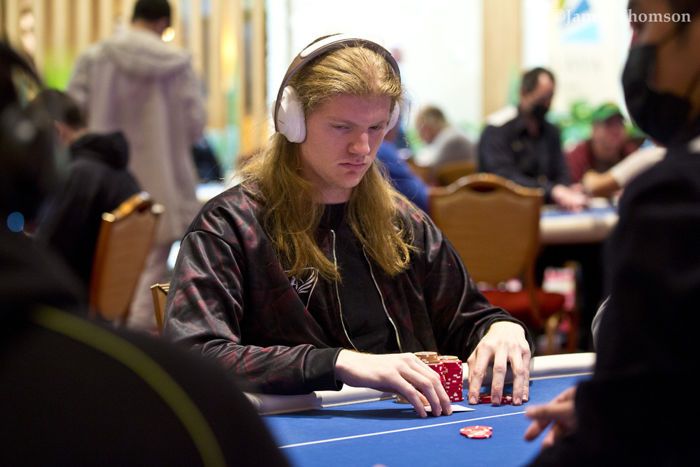 Landon Tice
A full list of winners at Prime Social's Texas Poker Championship is available in the table below.
Prime Social Texas Poker Championship Winners
 TOURNAMENTENTRIESPRIZE POOLWINNERHOMETOWNPRIZE  Event #1: $500 $500k GTD Mystery Bounty1,322$511,840Joseph CaffaroSpring, TX$45,950  Event #2: $400 NLH Jacked Stack154$50,820James FarleyCorpus Christi, TX$13,660  Event #3: $600 Omaha 855$28,600Tim Wong $8,730  Event #4: $400 NLH Short Deck21$7,330Salim IshikovN/A$3,660  Event #5: $600 Triple Stud39$20,280Sergio BragaN/A$7,510  Event #6: $200 Sweat and Go (Canceled)N/AN/AN/AN/AN/A  Event #7: $400 NLH Seniors72$21,700Larry AstolfoHouston, TX$8,320  Event #8: $600 H.O.R.S.E.50$26,000Jonathan BrenemanWoodbury, MN$8,840  Event #9: $1,100 The Big Texas $500k GTD643$630,140Justin BondDallas, TX$115,480  Event #10: $600 Dealer's Choice32$16,640Jason FitzpatrickHouston, TX$5,430  Event #11: $600 No Limit 2-7 Single Draw24$12,480Christopher WilliamsMesa, AZ$4,185  Event #12: $1,100 Mystery Bounty Turbo37$51,800Blake BarousseLafayette, LA$10,000  Event #13: $600 One Day $100k GTD101$121,680Brandon JohnsonEast Chicago, IL$18,500  Event $14: $600 PLO 836$18,720Ravee SundaraBrooklyn, NY$7,030  Event #15: $250 Ladies Event sponsored by LOUD Lacquer43$8,600Alexis LeeN/A$3,250  Event #16: $1,100 PLO Championship $100k GTD157$153,860Ricardo AlvaradoDenison, TX$37,640  Event #17: $600 NLH Survivor96$50,880Dirty JohnHouston, TX$5,300  Event #18: $5,300 $2 Million GTD Main Event468$2,340,000James CarrollLas Vegas, NV$455,860  Event #19: $3,000 Dealer's Choice9$24,750Samuel PanzicaFort Lauderdale, FL$15,210  Event #20: $3,000 Big O21$57,750Benjamin MinerAtlanta, GA$22,050  Event #21: #3,000 NLH 6-Max49$134,000Artem MetalidiN/A$44,680  Event #22: $1,700 Big Bounty Turbo37$40,700Maxwell YoungNorth Palm Beach, FL$11,360
Learn more about poker in Texas here!
Photo courtesy of Prime Social