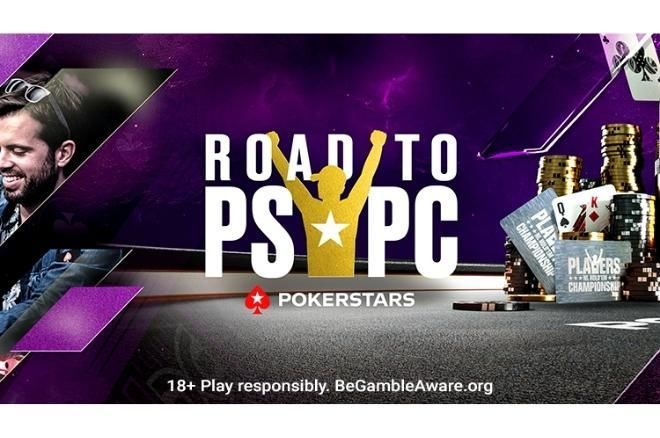 How would you like to win $5,000,000 for just $0.50?
Well, PokerStars have released further details of how players can win their way to the PokerStars Players Championship (PSPC) with a Platinum Pass worth $30,000.
Two different routes launched today see players able to win their seats online, as well as a host of low buy-in live tournaments scheduled throughout 2022, before the event takes place in January 2023.
Ramon Colillas Wins PokerStars No-Limit Hold'em Players Championship ($5.1 Million)
Defending PSPC Champion and PokerStars Ambassador Ramon Colillas says that this is an opportunity that must not miss!
"At the PSPC, anything is possible, but you have to get there first"
"At the PSPC, anything is possible, but you have to get there first! Opportunities don't just happen, you have to create them and winning a Platinum Pass is the perfect way to make sure that you don't miss out on this once in a lifetime opportunity."
What is a Platinum Pass?
Each lucky Platinum Pass winner is in line to receive more than $30,000 of value including:
$25,000 buy-in to the PSPC 2023 event6 nights' hotel accommodation for the winner and a guest in a 5* hotelAirport transfersBespoke PSPC merchandise$1,900 in expensesPlus Platinum Pass winner experiences during the event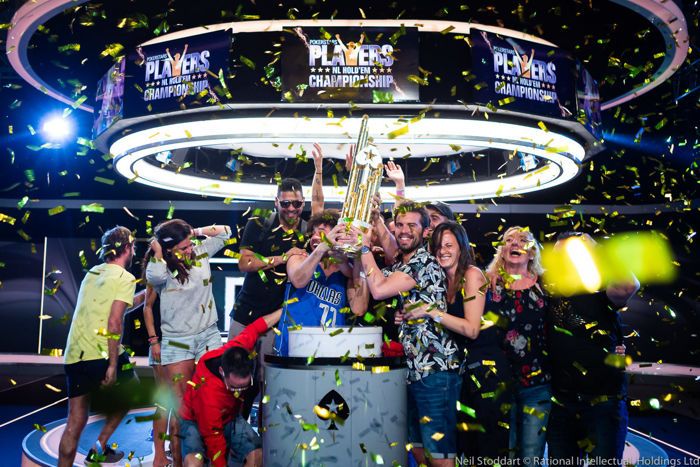 Mega Path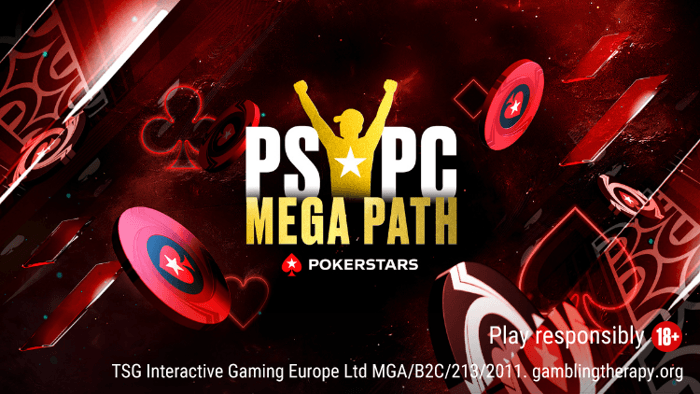 The Platinum Pass Mega Path gives players the chance to win their way to the PokerStars Players Championship for as little as $0.50.
The only way to make it to the fourth stage, where Platinum Passes can be won, is to go through the stages one by one. You can buy in for any stage from 0-3, but players are unable to buy directly into Stage 4.
Stage/StepBuy-inFormatPrize Pool 0$0.50Hyper2 x $1.50 Stage 1 Tickets 1$1.50Hyper2 x $20 Stage 2 Tickets 2$20Turbo5-10 $100 Stage 3 Tickets 3$100Turbo5-10 x $1,000 Stage 4 Tickets 4$1,000*  
*Note: Players are unable to buy-in directly to Stage 4
The first Stage 4 runs on May 1, so be sure to head to PokerStars for more details on the PSPC Mega Path!
Road to PSPC
Starting in June, live events across three continents will give players the ability to win a Platinum Pass as the Road to PSPC returns.
While the Road to PSPC returns to Dublin and the BSOP, there are plenty of other exciting destinations for players to visit.
And with a buy-in of just €400 at most European stops, it's a hugely accessible route for players without access to a High Roller's budget.
For those wanting to get involved for even less, feeder satellites from as little as €1.10 will be available to each of the events in the PokerStars client.
EventBuy-inDates Road to PSPC Liechtenstein400 CHFJune 2-6 Road to PSPC Gujan Mestres€ 400June 13-19 Road to PSPC Valencia€ 400June 29-July 3 Road to PSPC San Marino€ 400July 6-11 Road to PSPC BSOP Winter MillionsR$800July 13-15 Road to PSPC Dublin€ 400July 14-18 Road to PSPC Hamburg€ 400August 31-Sept 4 Road to PSPC Sevilla€ 400August 31-Sept 4 Road to PSPC La Grande Motte€ 400Sept 13-18 Road to PSPC Manila22,000 PHPSept 19-25 Road to PSPC Thessaloniki€ 400Sept 22-25 Road to PSPC Nova Gorica€ 400Oct 6-10 Road to PSPC Namur€ 400Oct 24-30
Three of these events come with guarantees at the time of writing:
Road to PSPC Liechtenstein – 200,000 CHF GTD (~€195,000)Road to PSPC San Marino – €100,000Road to PSPC Namur – €100,000

Will Shillibier
Executive Editor E.U.
Will Shillibier is based in the United Kingdom. He graduated from the University of Kent in 2017 with a B.A. in German, and then studied for a NCTJ Diploma in Sports Journalism at Sportsbeat in Manchester. He previously worked as a freelance live reporter, and video presenter for the World Poker Tour.