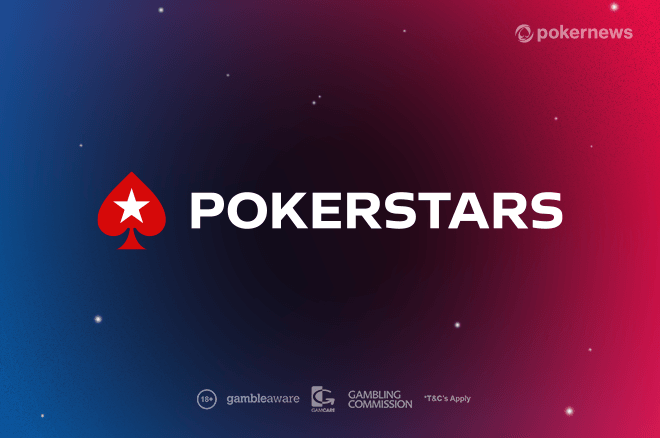 KO Week is in full swing at PokerStars and one player, in particular, has got the week-long series off to the very best of starts. Germany's "Boene" triumphed in the KO Week 04: $109 NLHE 8-Max Sunday Million SE and walked away with $98,976 to show for their efforts.
The KO Week edition Sunday Million drew in a crowd of 12,259, whose $109 buy-in created a $1,225,900 prize pool. Half that massive sum went on the heads of each entrant, with the top 1,759 finishers sharing the other 50%.
Sunday Million KO Week Edition Final Table Results
PlacePlayerCountryBountiesPrizeTotal Prize 1BoeneGermany$31,797$67,179$98,976 2BatalinSergeBelarus$4,817$67,174$71,991 3mussum_nissaBrazil$7,875$39,856$47,731 4looserGirl27Germany$7,992$28,410$36,402 5cakinesoGermany$5,922$20,252$26,174 63curryCanada$9,817$14,436$24,253 7Jay.M80Canada$2,265$10,290$12,555 8ImpawnedAndorra$2,968$7,335$10,303 9b1edroPoland$3,954$5,229$9,183
"b1edro" was the first finalist to bust from the Sunday Million, losing a coinflip to "3curry." A min-raise to 700,000 from 3curry under the gun was called by "looserGirl27" in late position only for b1edro to squeeze all-in from the button for 3,685,738. 3curry re-shoved and looserGirl27 folded. It was queens for 3curry and ace-king of clubs for b1edro. A jack-high flop sent b1edro to the rail with $9,183 for their ninth-place finish.
3curry sent "Impawned" to the rail during the next level. They min-raised to 800,000 from under the gun before snap-calling when Impawned three-bet all-in from the button for 9,180,555. Impawned turned over king-queen of diamonds which was in a whole world of pain against the aces of 3curry. A king on the flop gave Impawned some hope but those hopes were dashed with bricks on the turn and river. Impawned collected $10,303 with bounties included.
Seventh-place and $12,555 went to Canada's "Jay.M80". "BatalinSerge" min-raised to 1,000,000 with pocket eights in late position, "cakineso" called on the button with jack-nine of clubs, and Jay.M80 squeezed all-in for 3,833,376 from the small blind with pocket sixes; only BatalinSerge called. The five community cards ran safe for the Belarusian's snowmen, and the final table lost another player.
Free to Play Slots in the US
3curry was the next player heading for the exits despite being third in chips at the sttart of six-handed play. They min-raised to 1,000,000 from the cutoff, looserGirl27 raised to 5,000,000 from the big blind, and 3curry called. An eight-high flop with two spades saw looserGirl27 bet twice the size of the pot, putting 3curry to the test for their 15,599087 stack. 3curry tank-called with pocket nines only to be shown pocket tens. No two-outer for 3curry and they crashed out with $24,253 to show for their impressive, deep run.
Germany's cakineso bit the dust in fifth place and reeled in a $26,174 score. cakineso lost all but 1.5 big blinds when they got their stack in with two pair on the flop only for BatalinSerge to turn a set of kings. That micro-stack went into the middle with king-six , "mussum_nissa" raised to isolate with pocket jacks, which turned a set to send cakineso home.
WIN a Bespoke Deck of Cards Courtesy of PokerStars Cultural Ambassador Neymar Jr
Another Germany, looserGirl27, was the chip leader when four-handed play began but was the surprise fourth-place finisher. Nothing went right for them, as is evident by their exit hand. With blinds of 300,000/600,000/60,000a, looserGirl27 opened to 2,100,000 from the small blind, and Boene called in the big blind. The draw-heavy nine-jack-king flop saw looserGirl27 initially check but then check-raise to 7,200,000 when Boene fired a 1,465,200 bet. Boene responded with a call. The turn put an ace on the board, which now featured two hearts and two clubs. looserGirl27 thought for a few moments before jamming all-in for 17,898,541, a pot-sized bet. Boene instantly called and showed queen-ten for a Broadway straight; looserGirl27 could only muster jack-deuce. It was game over for looserGirl27 when a five appeared on the river. They scooped $36,402.
Heads-up was set when Brazil's mussum_nissa crashed out in third, a finish worth $47,731. The Brazilian asked about a deal but both their opponents rejected the idea. Ironically, mussum_nissa ran into a cooler situation and bowed out. They min-raised to 1,400,000 on the button with king-queen, Boene three-bet to 4,900,000 from the small blind and called when mussum_nissa moved all-in for 18,952,568 in total. Boene showed the dominating ace-king, which held as the board ran out void of queens.
That hand gifted Boene a massive 90,739,449 to 31,850,551 chip lad over BatalinSerge and it proved a gap too large to bridge. The final hand saw mussum_nissa min-raise to 1,800,000, Boene make it 6,300,000, and mussum_nissa jam for 43,030,284; Boene caled. BatalinSerge flipped over pocket fives but Boene held a pair of queen in the hole. A nine-high board busted BatalinSerge in second place for $71,991 leaving Boene to bank a career-best score of $98,976.
Another KO Edition Sunday Million Runs on April 3
Do not worry if you missed out on Sunday Million KO Week glory this week because you have another bite of the cherry on April 3 at 6:05 p.m. GMT. The April 3 edition commands a $215 buy-in and comes with a $1 million guaranteed prize pool. Satellites are in the PokerStars lobby right now starting at an affordable $2.20.
PokerStars Launches Red Spade Pass With Incredible Prizes
Sign Up to PokerStars and Receive this HUGE Welcome Bonus
New depositing PokerStars customers can claim a welcome bonus worth up to $600. Download PokerStars via PokerNews, create your free account, and decide how much you want to deposit. Your deposit is matched 100% up to $600 in the form of a bonus. In fact, your first three deposits in the first 60-days after making your first deposit are matched up to a combined total of $600.
The bonus releases into your playable balance in $10 increments each time you generate 180 redemption points, which in turn are earned at a rate of five per $1 contributed to the cash game rake or spent on tournament fees (6.5 points per £1, 5.5 points per €1, and four points per CAD$).