July 27, 2022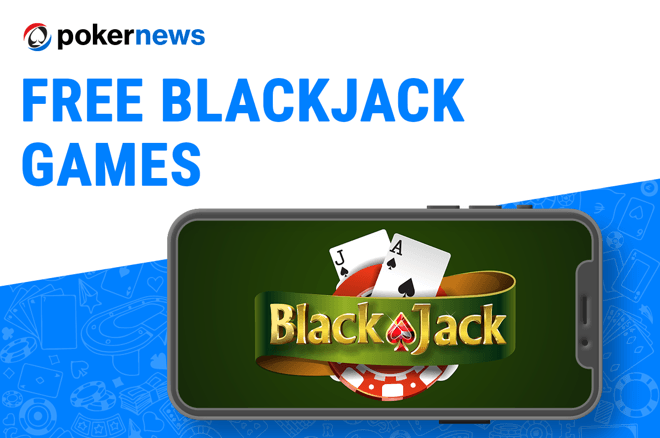 Everyone's heard of blackjack, the simple casino classic that's been a mainstay in gambling houses for more than a century. However, some people steer clear of it because they don't want to risk their money.
The great news for these players is that there are now plenty of free blackjack games for fun online, where there's no need to invest any funds. You can play blackjack free online for fun, or practice and gain skills for when you're ready to move on to cash play.
In this article, we'll teach you:
What are The Main Free Blackjack Variants Online?
Blackjack is one of the most popular casino games on the market, and it attracts a lot of interest from people who like to stake money. However, it's also known to be one of the best free online games, and many players will often look to cashless options to get the hang of it first.
There are loads of different online free blackjack variants available, and we've listed some of them here for you. By playing for free first, you can get a feel for the games and then decide if you want to invest money later.
Blackjack
The classic form of blackjack is the most common free version. In this format, you'll face off against a dealer. You and the dealer both receive two cards, with one of the dealer's cards being dealt face down.
You must then decide whether to stand or hit for another card. The aim of the game is to get as close to 21 as possible without busting, while at the same time beating the dealer's hand.
Blackjack Evolution 7
This is traditional blackjack with a twist. It starts with seven hands, and you need to make a choice of one of the presented fields to get started. It adds a bit of randomness to the start of the game, and once you have placed your bet, a normal blackjack game begins.
Rolling Stack Blackjack
Rolling Stack is a big deviation from the classic format. It involves an initial bet on the starting hand, and these can get paid out immediately depending on what you receive.
Ace-king suited, straight flush, pair, and straight all come with varying payouts. Players have the option to take their chips or roll their stack into a standard blackjack game for the chance to win even more.
Blackjack Multihand
Blackjack Multihand follows the traditional rules of blackjack but allows you to play numerous hands at the same time. This is a great option for people who like fast-paced action and want to practice making quick decisions.
Which Social Casinos Offer Free Blackjack Games?
There are plenty of social casinos out there that put fun and relaxation at the top of their agenda. Playing free blackjack games at these sites takes the pressure off and allows players to kick back and enjoy some downtime alongside like-minded people. Check out some of the sites listed below for their online blackjack free games.
Governor of Poker 3
As the name suggests, Governor of Poker 3 is predominantly a poker app. It's highly rated and comes with daily free chips and bonuses. Within the app, players traverse a map playing games of Texas Hold'em.
There are also free blackjack games for players who want to boost their bankroll. The highlight for free online blackjack fans here is the multiplayer blackjack table, where there is no deposit required to play.
Chumba Casino
Chumba Casino is a fun, social online casino that doesn't take itself too seriously. All the games are available for no investment, and there are plenty of free online blackjack games to take part in.
Players can initially play the game for no cost whatsoever, using Gold Coins. This is a great way to test out strategies and master the rules. Then, there's the option to switch to Sweeps Coins, where there's the opportunity to beat the dealer to win prizes.
Blackjack Games FAQ
How to play blackjack online for free?
There are various ways to play blackjack free online. You could use an app that offers free blackjack games for fun, or you could join an online casino that offers you the chance to play blackjack for free before you stake any of your own money.
Are free blackjack games for fun legal?
Yes, because there's no money involved, online free blackjack is completely legal.
Where can I learn to play blackjack?
Playing free online blackjack games is a good way to learn how the game works. There are also plenty of sites that offer probability tables, showing what to do in any scenario.
In addition, because the blackjack games are free to play, it means that you don't need to sacrifice any of your own money to play – especially whilst you're starting to learn the tables and the game of blackjack and its many variations!