With baseball season in full swing, fans are seeing countless ads during games for online sportsbooks. For viewers in Colorado, those commercials and billboards will now feature a familiar face: Rockies outfielder Charlie Blackmon.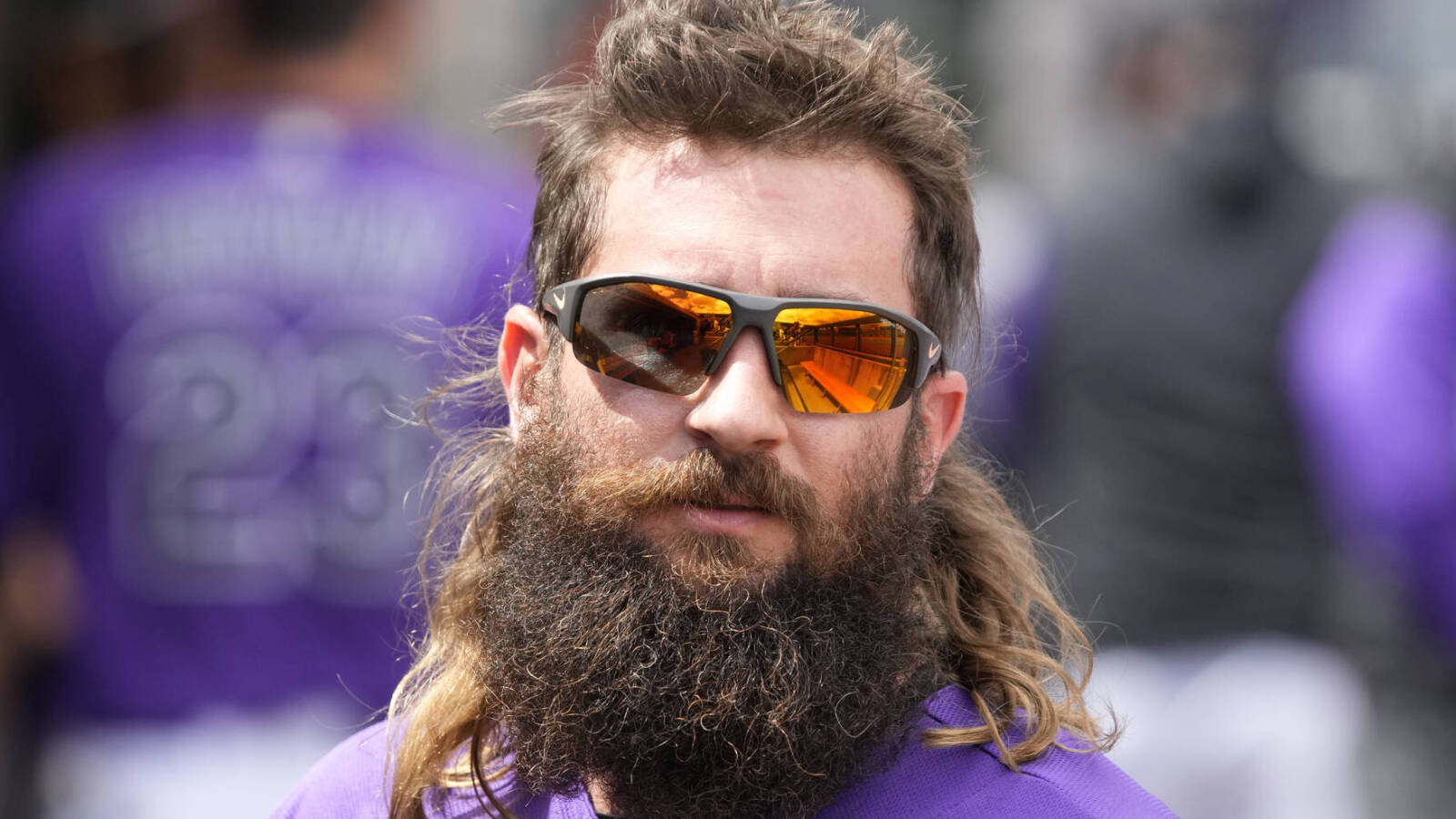 Charlie Blackmon became the first MLB player to sponsor a sportsbook by reaching a deal with MaximBet. (Image: Rick Scuteri/USA Today Sports)
Regulated online sportsbook MaximBet announced Wednesday that it had signed an endorsement deal with Blackmon, the first such agreement for an active MLB player.
Blackmon partners with local sports betting firm
MaximBet isn't one of the biggest players in the legalized sports betting market of the United States. In fact, it only operates in one state: Colorado.
In a statement, however, Blackmon suggested that MaximBet's local focus was part of the reason for him choosing to sign with the oddsmaker.
"As I learned more about MaximBet, I knew this absolutely was the right brand for me," Blackmon said in a press release. "MaximBet has really attached itself to the local Colorado community."
Until recently, such a deal wouldn't have been possible, as MLB only allowed sportsbook sponsorships for teams and the league itself. However, the new collective bargaining agreement expanded that opportunity to individual players and coaches.
There are still restrictions, however. Players such as Blackmon can endorse sites, but they cannot specifically promote betting on baseball. The league strongly prohibits all players, coaches, and other MLB personnel from betting on baseball as well, regardless of its legality in any given jurisdiction.
MLB among leagues pivoting to betting acceptance
The 35-year-old Blackmon is a four-time All-Star who has finished as high as fifth in the National League MVP voting. He is a career .300 hitting who has slugged 192 home runs over a 12-year career, all of which he has spent with the Rockies. Blackmon has started 2022 by hitting .229 with a home run and four RBIs in 10 games.
Along with other sports leagues, Major League Baseball has quickly come to embrace legalized sports betting. Leagues and teams see regulated gambling as a way to increase viewer engagement, especially when it comes to in-play betting.
Until recently, the league stayed far away from gambling. From "Shoeless" Joe Jackson to Pete Rose, gambling scandals occasionally rocked baseball, and the league came down hard on offenders – though it's worth noting that game fixing and gambling on the sport would still result in MLB bans for players and coaches today.
The Supreme Court brought about this change in 2018 when it struck down the Professional and Amateur Sports Protection Act (PASPA), which opened the door for states to regulate sports betting as they saw fit. Legal sports betting now exists in 30 states and the District of Columbia.