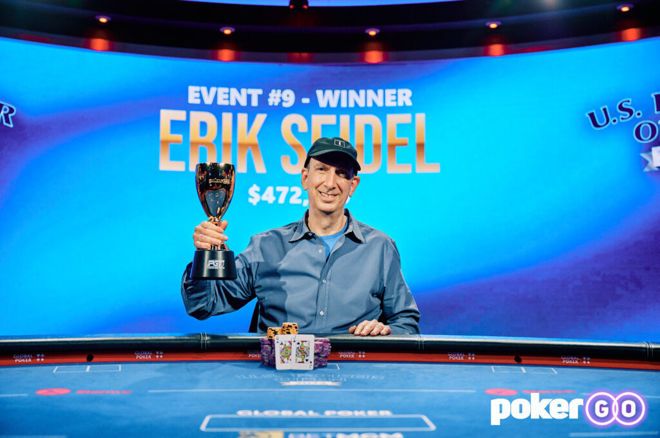 Erik Seidel is the latest US Poker Open winner after he defeated fellow Poker Hall of Famer Phil Hellmuth in Event #9: $25,000 No-Limit Hold'em to win $472,500 and the prestigious trophy.
Seidel, who passes David Peters to sit fourth on the all-time money list with $39.2 million in earnings, topped a field of 63 entrants in the high-roller tournament that generated a prize pool of $1.6 million.
The heads-up battle between the two poker legends was a sight to see as Seidel bested Hellmuth to deny "The Poker Brat" the title and send him out in second for $315,000.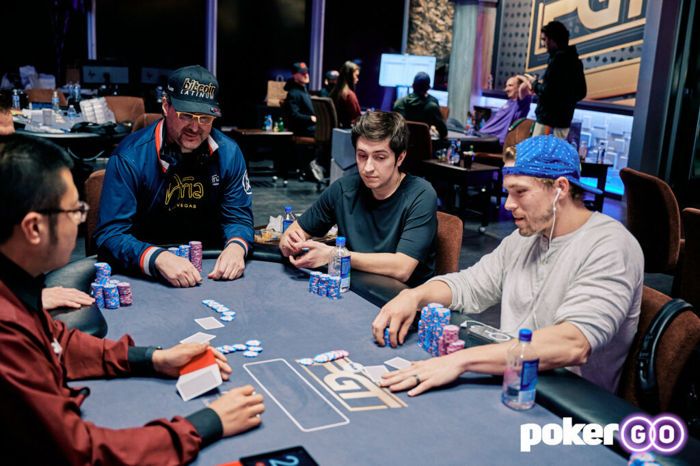 Phil Hellmuth
"It's pretty wild that the two of us got heads-up. That's the third time we've been heads-up, so it was fun," Seidel said after the victory, noting that he is 3-0 against the 16-time World Series of Poker (WSOP) bracelet winner.
Event #9: $25,000 No-Limit Hold'em Final Results
 PLACEPLAYERCOUNTRYPRIZE (IN USD)  1Erik SeidelUnited States$472,500  2Phil HellmuthUnited States$315,000  3Alex FoxenUnited States$220,500  4Sam SoverelUnited States$157,500  5Tamon NakamuraJapan$126,000  6Ren LinUnited States$94,500  7Alex LivingstonCanada$7,8750
From Queen-Four to Runner-Up
The legendary heads-up duel almost never happened it looked like Hellmuth would be going home in fifth place.
Playing five-handed, Alex Foxen opened on the button holding pocket nines and Hellmuth made a frisky three-bet to 350,000 from the big blind with queen-four offsuit and about 540,000 left in his stack.
Foxen four-bet to put his opponent all-in and Hellmuth, to the surprise of many, did not instantly fold. Instead, he mulled over a call, which the utterly shocked PokerGO commentators said would be "arguably one of the worst decisions of his poker career."
"Nobody would call here," said Jeff Platt.
"Not a single person," agreed Brent Hanks. "Absolutely nobody is putting the rest of the money in."
Hellmuth disagreed and ultimately found a call for his tournament life.
"Yeah, I guess I better play to win," he said before putting in the chips.
Hellmuth didn't have to sweat it long as the flop came
to pair his queen, and the board finished out
to improve Hellmuth to trips and keep him alive.
just setting up my twttr
— Biz Stone (@biz)
It wasn't the first bad beat Foxen took at the final table. In the first hand of the day, it was Seidel who held the pocket nines while Foxen had pocket sevens. The flop came
to give both players sets and an unsuspecting Foxen snap-called a re-raise shove from Seidel, who he covered, only to see he was in bad shape in the brutal cooler.
The
on the turn gave Foxen additional outs with a flush draw but the
on the river locked up the pot for Seidel and propelled him to his eventual victory.
Seidel was again on the winning side of a big cooler when he flopped a set of eights against the turned top to pair of Sam Soverel. All the money got in on the river and Seidel doubled up to take a commanding chip lead and leave Soverel with just two big blinds. Soverel was able to spin it up from there but ultimately fell in fourth place.
Foxen, who just days ago shipped Event #7: $15,000 No-Limit Hold'em for $283,500, finished in third place when his ace-ten couldn't hold against the king-queen of Hellmuth as the board came out
to give Hellmuth a boat.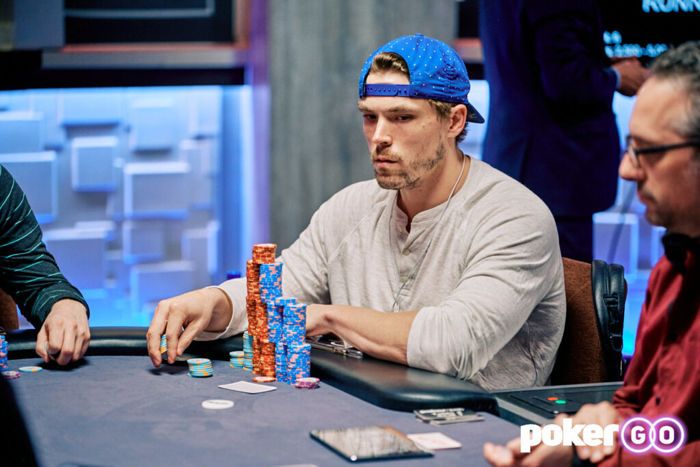 Alex Foxen
Seidel entered heads-up play with a dominant chip lead that Hellmuth was never able to take away.
In the final hand, Hellmuth moved all-in holding jack-nine on a flop of
, only to see he was dominated by Seidel's queen-jack. The runout of
didn't help Hellmuth and he hit the rail in second place in his third final table of the series.
Monkey Off Seidel's Back
Though Seidel's facial expression was hidden behind a face mask, the victory was undoubtedly a sweet one for the nine-time WSOP bracelet winner, whose last outright victory on the live felt was in the 2015 European Poker Tour (EPT) Grand Final €100,000 Super High Roller, which earned him $2.2 million.
"The monkey is off his back!" Platt exclaimed from the commentator's booth when Seidel defeated Hellmuth. "Erik Seidel has his first live tournament win in seven years!"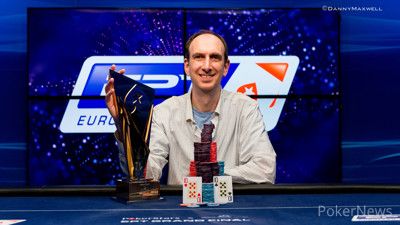 Erik Seidel after winning the 2015 EPT Grand Final €100,000 Super High Roller
The high-roller victory gave Seidel 284 PokerGO Tour points and put him fifth on the 2022 USPO leaderboard with 428 points. Seidel finished fifth in Event #1: $10,000 No-Limit Hold'em for $74,400 and fifth in Event #3: $10,000 No-Limit Hold'em for the same amount.
A list of winners so far at the 2022 USPO is available in the table below.
2022 US Poker Open Winners
 TOURNAMENTENTRIESPRIZE POOLWINNERCOUNTRYPRIZE (IN USD)  Event #1: $10,000 No-Limit Hold'em93$930,000Shannon ShorrUnited States$213,900  Event #2: $10,000 Pot-Limit Omaha77$770,000Justin YoungUnited States$200,200  Event #3: $10,000 No-Limit Hold'em88$880,000Adam HendrixUnited States$211,200  Event #4: $10,000 Big Bet Mix53$530,000Tamon NakamuraJapan$169,600  Event #5: $10,000 No-Limit Hold'em66$660,000Jeremy AusmusUnited States$178,200  Event #6: $15,000 8-Game47$705,000Tamon NakamuraJapan$239,700  Event #7: $15,000 No-Limit Hold'em70$1,050,000Alex FoxenUnited States$283,500  Event #8: $15,000 Pot-Limit Omaha67$1,005,000Chino RheemUnited States$217,350  Event #9: $25,000 No-Limit Hold'em63$1,575,000Erik SeidelUnited States$472,500
Check out the PokerNews US Poker Open Hub here!
*Images courtesy of PokerGO.