Gareth Bale runs out of contract at Real Madrid this summer. The 32-year-old will not be offered another deal at Santiago Bernabeu.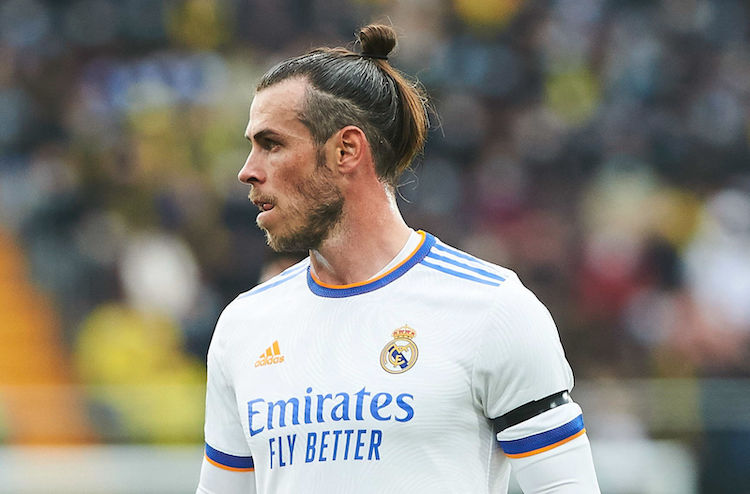 Gareth Bale joined Real Madrid for a fee of $140 million in 2013. (Image: Twitter/wyn_real_madrid)
Bale enjoys life in Spain and could end up staying with another La Liga club. Several sources have also claimed he had also spent time thinking about retirement, but the player and his entourage refused to comment on such rumors. Lately, Bale has been linked with a move to the MLS, where DC United is keen on signing him.
Washington Post's Steven Goff claims there are fresh talks between DC United and Bale's representatives over a contract starting July. DCU is ready to pay Bale higher wages than Wayne Rooney had in 2018, says Goff.
"Sides exchanging proposals but it's unclear whether it will pick up speed," the journalist tweeted.
D.C. United in talks with Gareth Bale's reps about move to MLS, I'm told. (They actually spoke months ago but didn't go anywhere.) Sides exchanging proposals but unclear whether It will pick up speed. DCU prepared to pay more than Wayne Rooney in 2018. Bale leaving Real Madrid.
— Steven Goff (@SoccerInsider) April 21, 2022
Rooney is believed to have earned over $375k per week in wages at Audi Field after his arrival from Everton in 2018. If he will be given a bigger salary, Bale will become the best-paid player in the history of DC United.
In 2013, Gareth Bale became the most expensive player in the history of football after Real Madrid paid Tottenham the equivalent of $140 million for his signature. Bale's playing time at Real has been affected by a series of injuries. Over the past three years, he was criticized for a lack of involvement. After spending last season on loan at Tottenham Hotspur, the attacker was limited to just seven appearances at Real during the whole 2021-22 campaign. He only scored one goal at club level this season, against Levante, back in August.
Could Bale play for Cardiff?
The bookies have interesting views when it comes to Bale's next club. English second-tier club Cardiff City leads the odds race to sign him. Bale is now at +160 to join Cardiff, with a third stint with Tottenham now at +250. AC Milan sits at +400, while Newcastle is at +1000. Glasgow Rangers, who has signed Ramsey from Juventus in January and are looking to create a Champions League pedigree by adding top experience to their roster, is at +1200 to make a move on Bale.
Wales' qualification at the World Cup in Qatar is expected to play a role in Bale's future too. In June, the Dragons will compete against the winner of Scotland vs Ukraine for the last European seat still available for Qatar.