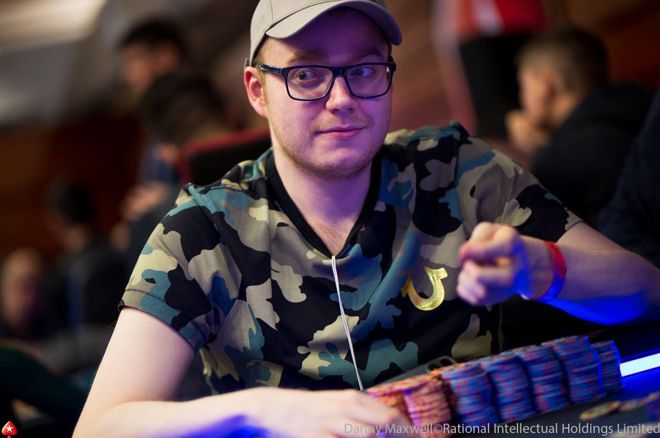 This week's Super MILLION$ at GGPoker was even more special than usual. GGPoker made the $10,300 buy-in high roller event part of the $100 million guaranteed WSOP Spring Online Circuit festival, which resulted in a larger than usual prize pool of $3,890,000 plus the winner got their hands on a coveted gold WSOPC ring.
British pro Conor Beresford is the man whose name is now written into poker's history books. The man who we said to write off at your peril, in our Super MILLION$ final table preview article on March 29, came out on top and reeled in a career-best $728,028 score plus that all-important WSOPC ring. This is the second time Beresford, formerly ranked number one in the world for online poker tournaments, has scooped more than half a million dollars. He collected $611,134 in January 2020 when he finished second in a GGPoker Phased: 2020 Series Championship event.
Super MILLION$ Season 2 Episode 36 Final Table Results
PlacePlayerCountryPrize 1Conor BeresfordThailand$728,028 2Pablo Brito SilvaBrazil$561,386 3nettleyAustria$432,888 4Yuri DzivielevskiBrazil$333,802 5TTP_pokerTaiwan$257,396 6Tyler "TheRayGuy" CornellMexico$198,479 7Christopher FrankAustria$153,048 8Tomi "BAAABUUSKIIII" BroukFinland$118,016 9Costa RecornMalta$91,003
Costa Recorn was the first player out of the door in a monster pot during the open level of the final table action. Tomi "BAAABUUSKIIII" Brouk open-shoved for 912,333 with pocket queens during the 50,000/100,000/12,500a level, and Record three-bet to 1,800,000, leaving himself only 46,524 behind; Recorn did this from the button with ace-queen. Beresford woke up in the small blind with ace-king and moved all-in. Recorn called off the micro stack he had behind. Brouk's queens held on a jack-high board, but Beresford won the side bet to bust Recorn.
Brouk was the next casualty, failing to put Recorn's chips to good use thanks to making an audacious river bluff, while Beresford made an incredible call. Brouk raised to 264,000 from the button with queen-eight of clubs, and Beresford defended his big blind with eight-seven. The five-deuce-nine flop was checked by both players, leading to the three of clubs on the turn, giving Brouk a flush draw. Beresford led for 233,640 and Brouk called. The river was an offsuit seven, giving Beresford a pair of sevens with an eight kicker. He bet 293,820 into the 1,175,280 pot only to see Brouk tank-shove for 1,431,859. Commentator Kevin Martin said Brouk's shove did not make sense, and Beresford thought the same, eventually calling to send the Finn to the rail.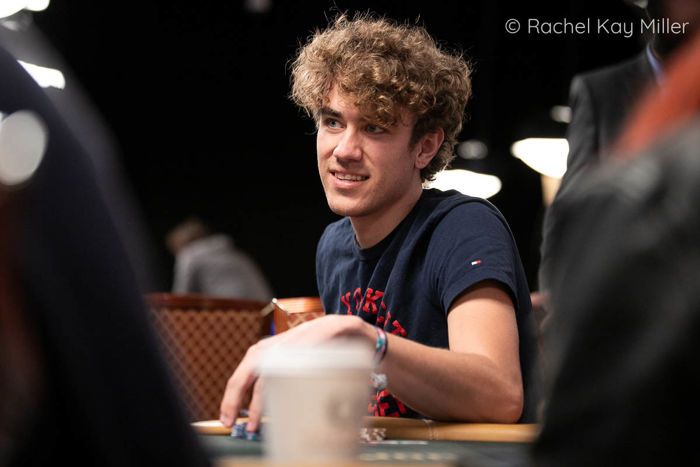 Christopher Frank fell in seventh for $153,048
Blinds increased to 80,000/160,000/20,000a, and the action folded to "nettley" on the button. The Austrian making their Super MILLION$ debut, min-raised to 320,000 before quickly calling when Christopher Frank, in the big blind, three-bet all-in for 2,569,052 in total. Frank showed ace-seven but was in a world of pain against his opponent's dominating ace-king. A seven on the flop propelled Frank into the lead but nettley caught a king on the river to redice the player count by one.
Next to fall was Tyler "TheRayGuy" Cornell who will have to wait to add a WSOPC ring to the bracelet he won last fall. He came unstuck during the 100,000/200,000/25,000a level when he three-bet all-in for 1,688,347 from the big blind after nettley opened to 459,999 on the button. nettley called and flipped over ace-queen, which was flipping against Cornell's pocket sixes. Cornell got "Greesteined" with the ace of spades on the river.
Everyone was now guaranteed a quarter of a million dollars for their $10,300 investment. "TTP_poker" would not win any more than the $257,396 fifth-place prize because he crashed and burned during the 125,000/250,000/30,000a level. The Taiwanese player moved all-in for 2,158,408 from under the gun with ace-jack of diamonds and Pablo Brito Silva looked him up with ace-queen from the big blind. A jack on the turn looked to have doubled up the all-in player, but a queen on the river ended their hopes and dreams of a victory.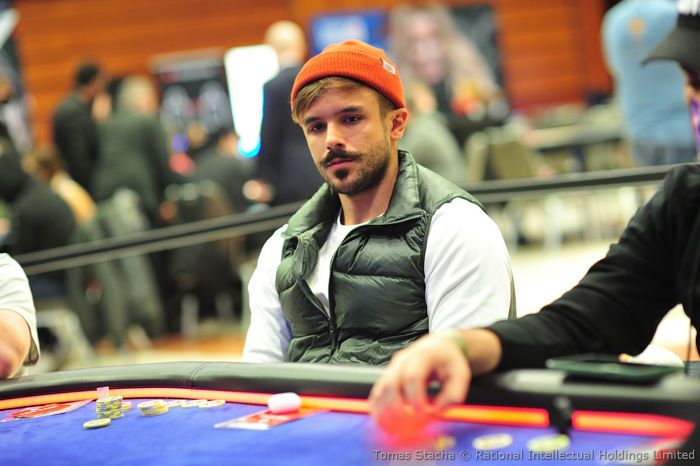 Yuri Dzivielevski cashed for an impressive $333,802
Fourth-place and more than $330,000 went to the only former Super MILLION$ champion at this final table, Brazilian superstar Yuri Dzivielevski. The Brazilian made an ill-timed move in a battle of the blinds with Beresford. Beresford raised three-times the big blind to 900,000 and snap-called when Dzivielevski three-bet all-in for 4,722,124 in total. Dzivielevski showed king-eight of spades, but Beresford held ace-king of diamonds. Beresford flopped an ace and Dzivielevski was drawing dead on the turn.
Heads-up was set when debutant nettley dusted off their stack in a relative cooler spot. Silva min-raised to 700,000 on the button with jack-eight, nettley jammed for 4,370,848 with ace-ten in the small blind, Beresford called with ace-king, which folded out Silva. Both players paired their kicker but nettley could not find a third ten, and busted in third for $432,888.
Read More: $100M Guaranteed WSOP Spring Online Circuit Hits GGPoker on March 24
Beresford went into heads-up trailing Silva by 18,516,944 to 20,383,056 chips and neither played could find a way to forge ahead of the other. However, momentum began shifting Beresford's way and he eventually got his hands on all of Silva's stack.
The final hand saw Silva raise with king-ten, and Beresford call with five-three of hearts. Silva paired his king on the flop but Beresford flopped a flush. Beresfod check-called a 400,000 bet leading to an ace on the turn. Beresford check-called a 1,400,000 bet from his Brazilian opponent. An offsuit seven on the river was greeted with another check from beresford. Silva tested the waters with a 2,400,000 bet into the 4,500,000 pot. Beresford ripped it in, and Silva tank called off his last 5,325,556 chips. Good game.