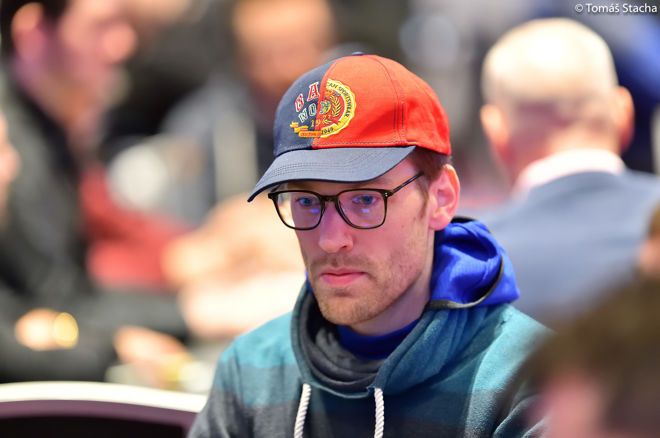 Christoph "26071985" Vogelsang padded his bankroll with $94,468 after overcoming a field jam-packed with talent in the $5,200 buy-in Titans Event at PokerStars. The tournament saw 68 titans of poker buy in and create a $350,000 prize pool that the top nine finishers shared.
Such luminaries as Christian "WATnlos" Rudolph, Justin "ZeeJustin" Bonomo, and team PokerStars' Lex "L. Veldhuis" Veldhuis and Benjamin "bencb789" Rolle bought in but fell short of the final nine.
Diego "Die Ventura" Ventura was the first titan to see a return on their investment. Ventura bowed out in ninth place for $10,911; his elimination set the official final table.
Sweden's "mamamama70" was the first finalist out of the door, their eighth-place exit coming with a $12,492 payout. Christopher "lissi stinkt" Frank and Mexico's "Nacho124441" were the next players who busted. The talented pair walked away with $16,679 and $22,268, respectively.
Then came the elimination of Danish grinder "x_zola25" in fifth place, a finish worth $29,731. As you can see, the pay jumps were growing ever larger with each busted player.
Matas "NoTilit" Cikinas got his hands on $39,694 when his tournament ended abruptly in fourth-place, before Talal "raidalot" Shakerchi fell by the wayside in third place, a finish worth $52,996.
Christoph "26071985" Vogelsang locked horns with Canadian Philippe "takechip" D'Auteuil heads-up, a one-on-one battle where the gulf in payouts stood at almost $24,000. Despite this, the heads-up players did not strike a deal, which meant D'Auteuil walked away with a $70,756 consolation prize after Vogelsang defeated him. The champion scooped up $94,468 and warmed up perfectly for this weekend's $10 million guaranteed Sunday Million.
$5,200 Titans Event Results
PlacePlayerCountryPrize 1Christoph "26071985" VogelsangUnited Kingdom$94,468 2Philippe "takechip" D'AuteuilCanada$70,756 3Talal "raidalot" ShakerchiUnited Kingdom$52,996 4Matas "NoTilit" CikinasLithuania$39,694 5x_zola25Denmark$29,731 6Nacho124441Mexico$22,268 7Christopher "lissi stinkt" FrankAustria$16,679 8mamamamama70Sweden$12,492 9Diego "Die Ventura" VenturaPeru$10,911
Finland's "rftg77" Takes Home $128,126 GGPoker Score
It was not only PokerStars where massive prizes were dished out because GGPoker paid out some huge sums, too. One GGPoker tournament, the $1,050 GGMasters High Rollers drew in a 922-strong crowd and awarded a cool $1 million to those finishing in the money places.
The tournament ended in a heads-up deal between "rftg77" of Finland and "SensitivePea" of Mexico. The former was the last player standing and received a most impressive $128,126 for their victory, with the latter securing a $118,980 payout after their second place exit.
Earlier at the final table, Aleks Ponakovs bowed out in ninth for a $13,988 addition to this bankroll while "Tomi2120" of Iceland walked away with $18,703 reasons to be happy with their eighth-place finish.
Marco Fontanella and Gaurav "Haversham" Sood were the next casualties; they banked prizes of $24,992 and $33,377.
Belarusian Ilya Antaski finished in fourth for $44,559 with "danzio" netting $59,471 when their tournament ended abruptly in fourth-place. China's "King Anne" was the final elimination, which came with $79,356 in prize money, before the heads-up duo struck a deal to conclude the event.
$1,050 GGMasters High Rollers Final Table Results
PlacePlayerCountryPrize 1rftg77Finland$128,126* 2SensitivePeaMexico$118,980* 3King AnneChina$79,356 4danizoIsrael$59,471 5Ilya AntaskiBelarus$44,559 6Gaurav "Haversham" SoodIndia$33,377 7Marco FontanellaMalta$24,992 8Tomi2120Iceland$18,703 9Aleks PonakovsLatvia$13,988
*reflects a heads-up deal
Some of the weekend's other big results included: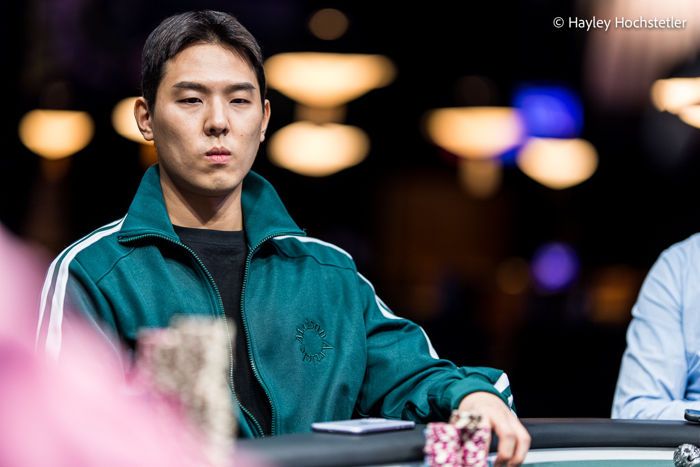 Sung Joo Hyun bagged a $69,663 score
Artur Martirosian – winner of the $25,500 Sunday Super HR for $216,240AZNInFiLtRaT – winner of the $525 Bounty Hunters HR Main Event for $106,037*Geraldo "UmReiNoRiver" Neto – winner of the $1,050 Sunday High Rollers Main Event for $91,236*Sung Joo "ArtePokerTV" Hyun – winner of the $5,250 Bounty Hunters Super High Roller for $69,663*Brino "Fome de Tudo" Fonseca – winner of the $300 GGMasters Bounty Special Edition for $50,725*BaleiaRomulo – winner of the $150 GGMasters for $50,592Felipe Ketzer – winner of the $888 Crazy Eight HR for $44,264HigherHigh – winner of the $250 Sunday Main Event for $39,598QiQi2022888 – winner of the $210 Sunday big Game for $35,808*Yakov "YaNesterov" Nesterov – winner of the $1,050 Sunday Omaholic Main Event for $35,771*Pedro Padilha – winner of the $1,050 Sunday High Rollers heater for $29,264*
*includes bounty payments