Celta Vigo's Santi Mina has been sentenced to four years in jail after being found guilty of sexual assault. The Provincial Court of Almeria pronounced the verdict on Wednesday. Mina has the right to appeal the sentence at the Spanish Supreme Court.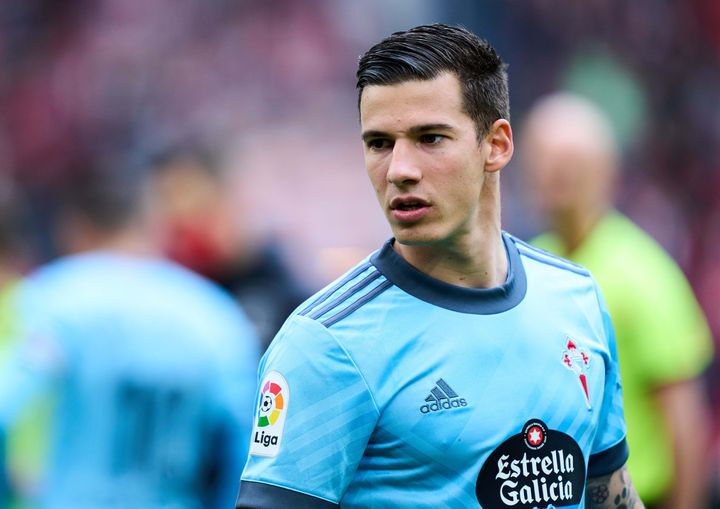 Santi Mina is playing for Celta Vigo in the Spanish La Liga. (Image: football-espana.com)
Following the verdict, Celta suspended Mina from first-team activities.
The offense Mina was convicted for took place in Almeria in 2017 when the player was under contract with fellow La Liga club Valencia.
This season, the 26-year-old played 19 times for Celta, scoring eight goals.
"As a result of the ruling of the Third Section of the Provincial Court of Almeria, issued today, RC Celta has decided to open a disciplinary file on the player Santiago Mina to explain his work responsibilities in view of this resolution," Celta said through a statement.
"For this reason and as a precaution, it has been decided to provisionally remove the player from first-team training, without prejudice to his continuing to carry out the activities indicated by the club for this purpose," the release added.
"RC Celta respects the player's right to defense, but is obliged to take measures following those events that obviously undermine the image of the club and directly attack its values, showing once again its absolute rejection of the offense defined in the judicial resolution."
Mina began his career with Celta, also being born in Vigo. He moved to Valencia in 2015, playing 150 games and scoring 42 goals at the club before returning to Celta in 2019. Mina has a total of 146 games for Celta. At the international level, he played four times for Spain's U21 team, scoring twice.
Santi Mina's defense will appeal the verdict. "We consider this sentence not adjusted to the law. There were important errors in the assessment of the tests carried out and therefore of the events that occurred," his attorney told the Spanish national press agency EFE.
Iván Bolaño, the lawyer of the complainant, said he will request that Mina enters provisional prison until a final verdict is given.
Mina was on vacation in Mojacar, close to Almeria, with his friend David Goldar when the incident took place, back in 2017. A former player at Celta himself, Goldar is now under contract with Ibiza in the Spanish second tier. He was acquitted, despite the woman's lawyer asking for a four-and-a-half-year prison sentence on accusations of being Mina's accomplice.
During the trial, doctors confirmed that the lesions presented by the victim were provoked by a sexual assault. The woman was also diagnosed with post-traumatic stress disorder, a condition which the doctors directly related to the facts reported during Santi Mina's trial.