July 25, 2022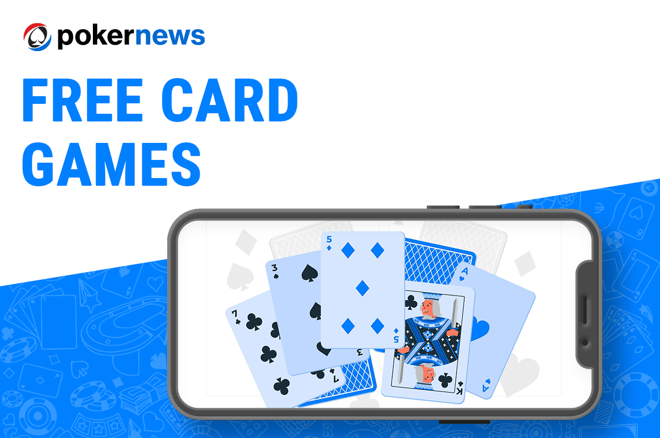 Card games have existed for centuries, and their popularity is showing no signs of waning in the digital age. The great thing about classics like mahjong, hearts, and solitaire is that they are available to play for free.
If you're looking for some advice about the best card games online for free, check out this handy guide. We'll also recommend some sites where you can play fun card games online for free.
Free Online Card Games for Adults
There are plenty of sites offering card games for free online, and on them, there are numerous titles for players to choose from.
The great thing about all these games is that they don't require you to invest any money to play them. Some can be played solo, while others are against online opponents.
The Best Free Card Games for Free Online
Here you'll find our recommendations for some of the top free online games around. There are loads to choose from, but these are a few of the most popular options.
Solitaire
It's hard to think of a card game that's more iconic and recognizable than solitaire. It dates back to the late 18th Century, but was made most famous when it became a staple of Windows computers in the 1990s.
Nowadays, there are numerous versions of the classic card game found online. Most of the variations that you can play today have surpassed the rudimentary form of the game introduced by Microsoft. There are dedicated websites and apps, such as Solitaire Bliss, where you can find an iteration of the game that suits your needs.
Hearts
Hearts is another well-known title for anyone who's ever owned a Windows PC. It's a four-player game in which players usually try to avoid winning tricks in order to avoid collecting any hearts. While it's easy to get the hang of, it takes careful strategy and requires a lot of practice to master.
There are various dedicated websites that specialize in free hearts games, and you can find numerous apps in the App Store as well. Once you've got the hang of it, you could try to pull off the ultimate play and shoot the moon.
Mahjong
Mahjong is a tile game rather than a card offering, but the Chinese game plays in a similar way to the western classics. It uses 144 tiles that each have Chinese characters and symbols on, and players start off with 13 each. The aim of the game is to complete four melds to win.
Poker
Poker is one of the world's most popular card games thanks to the poker boom in the 2000s. There are loads of sites where you can find cash games and tournaments from low to high stakes. But, if you just want a bit of fun or practice, you're best off choosing a free pokercard game app such as the ones we've listed for you below.
Where to Play
There are plenty of places where you can play free card games like poker online. We have some recommendations below for the best apps to enjoy free versions of poker. These are known as social casinos, where it's all about having fun and communicating with other players.
Governor of Poker 3
Governor of Poker 3 is a poker RPG in which players can take part in games and level up. There's also the opportunity to earn extra in-game currency by playing blackjack.
World Series of Poker
If you're looking for a dedicated poker app to play free games, World Series of Poker is one of the best options on the market. This is a great title for honing your poker skills.
Replay Poker
For people who want to play free online card games for adults in a social setting, Replay Poker is one of the top apps for that. It's been around since 2005 and has a buzzing community.
Card Games FAQ
Where can I play card games online for free?
There are countless places that allow you to play card games online for free. Simply type in the game you're looking for and find a site that suits your needs.
Where can I find solitaire card games to play online for free?
If you're looking for solitaire card games to play online for free, there are loads of places that offer the classic game. You could either choose an online web page or a mobile app.
Where can I find hearts card game online for free?
Hearts is another game that is abundant online. You'll be able to play it at free card game sites or via mobile apps.