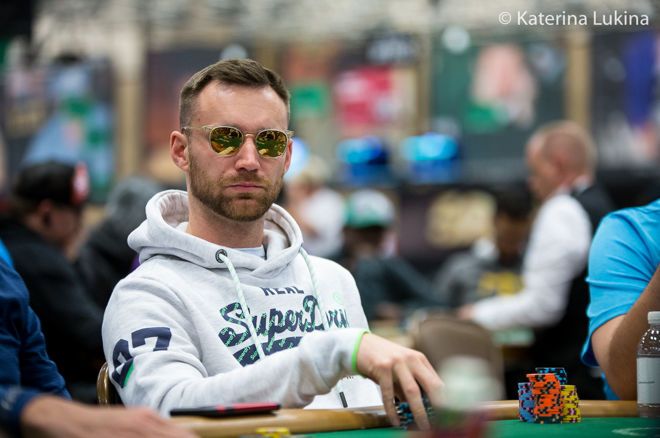 The latest Super MILLION$ final table is set at GGPoker and one of the nine players who have navigated their way to that final table will see $430,646 wing its way to their GGPoker account. Aliaksei Boika is the man in pole position when the cards are back in the air from 6:00 p.m. BST on April 5, but a Boika victory is far from a done deal because there are some fantastic players in the chasing pack.
Some 213 players bought into this week's Super MILLION$ but only 25 receive a slice of the $2,130,000 prize pool. Brazilian Felipe Ketzer was the unfortunate bubble boy, his elimination locking in a min-cash of $21,300 for the surviving players.
Such stars as Yuri Dzivielevski, Dylan Linde, Ivan Luca, Adrian Mateos, and Ole Schemion all saw returns on their investments yet fell shy of the star-studded finale.
Super MILLIONS Season 2 Episode 37 Final Table
PlacePlayerCountryChipsbig Blinds 1Aliaksei BoikaMexico4,915,70398.3 2Joao VieiraBrazil4,190,91583.8 3Pablo SilvaBrazil3,940,42878.8 4Roland "Gwriden" RokitaAustria2,471,14549.4 5Niklas AstedtNorway2,062,63441.3 6TTP_pokerTaiwan1,187,46423.7 7Isaac HaxtonCanada1,105,85922.1 8pedrinhoOoAustria918,14418.4 9Aleks PonakovsLatvia507,70810.2
Watch All The Final Table Action Here
Boika returns to the action with 4,915,703 chips in his arsenal, the equivalent of 98.3 big blinds. Boika has never won this tournament despite being a finalist on five occasions. Should Boika finish fourth or better at his sixth Super MILLION$ final table, his winnings from this event will top $1 million.
Second place at the restart belongs to Joao Vieira courtesy of his 4,190,915 stack (83.8 big blinds). Tonight is the ninth time Vieira has graced a Super MILLION$ final table with his presence but a maiden victory still eludes him. This could be Vieira's best chance yet of becoming a Super MILLION$ champion because he has a healthy stack and will be second-last when it comes to choosing where he sits for the final table action.
Pablo Silva is back for another bite at the Super MILLION$ cherry after finishing in second place last week. Silva collected $561,386 when he lost to Conor Beresford heads-up and narrowly missed out on a WSOP Circuit ring. Silva is another finalist who can break through a landmark earnings total. Finishing higher than fifth sees his Super MILLION$ cashes tip the scales at more than $2 million. He sits down with 3,940,428 chips (78.8 big blinds)
Super MILLIONS Season 2 Episode 37 Final Table Payouts
1st – $430,6462nd – $332,0733rd – $256,0634th – $197,4525th – $152,2566th – $117,4057th – $90,5328th – $69,8099th – $53,830
The popular Roland "Gwriden" Rokita takes his seat with a 2,471,145 stack (49.4 big blinds) and will have a huge rail hoping he can get his hands on the $430,646 top prize. This is because Rokita sold 75% of his action at 1.03 mark-up via the in-built staking software at GGPoker. Rokita quickly sold out. The Austrian will double his Super MILLION$ winnings by progressing to fifth place or deeper.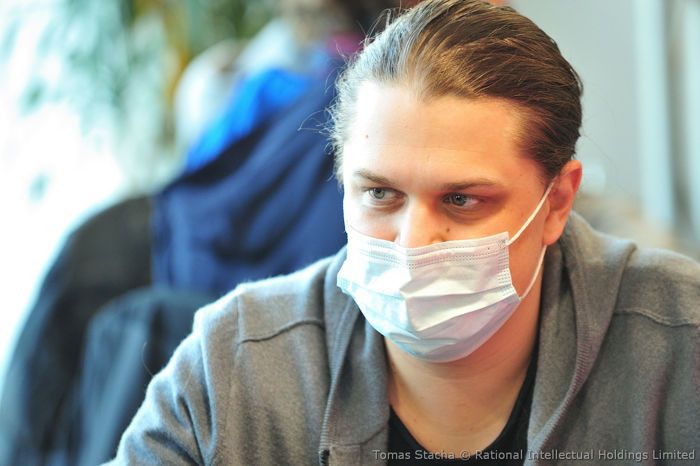 Niklas Astedt is hunting for a fifth Super MILLION$ title
Niklas Astedt's record in this event is incredible. The uber-talented Swede has now played in 79 Super MILLION$ events, reached 17 final tables, and has four victories. Only fellow Swede Joakim Andersson and Artur Martirosian have won more than the $4,270,538 enjoyed by Astedt. Victory today sees Astedt tie with Michael Addamo, on five, for the most Super MILLION$ title won. He starts his quest for glory in the middle of the pack with 2,062,634 chips (41.3 big blinds).
Fresh from a fifth-place finish worth $257,396 last week, "TTP_poker" returns for a back-to-back Super MILLION$ final table appearance. Last week's final table was the first time TTP_poker had bought into the Super MILLION$ and they kept up their 100% cashing and final table figures this week. The Taiwanese grinder has 1,187,464 chips (23.7 big blinds) at their disposal, enough for sixth place at the restart/
Isaac Haxton has plenty of work ahead of him if he is to secure what will be his fourth Super MILLION$ title. Haxton returns in seventh place with a stack of 1,105,859 chips (22.1 big blinds). That stack is not extremely short, but it does not give Haxton much room to manouever, not that the superstar makes many, if any mistakes, when he is on the biggest stage. This is Haxton's 13th Super MILLION$ final table, tying him with the aforementioned Andersson as the second-most final table appearances.
Win Your 2022 WSOP Main Event Package With GGPoker's Road to Vegas
Just below Haxton, with 918,144 chips (18.4 big blinds), is where you find Austrian "pedrinhoOo." They have only played in one Super MILLION$ prior to this and they finished outside the money places. pedrinhoOo has more than made up for those shortcomings by reaching a final table at their second attempt. They have a shade over $202,000 in GGPoker winnings, a sum they will more than double if they make a comeback from seventh-place and finish third or higher.
Former Super MILLION$ champion Aleks Ponakovs is the player bringing up the rear when play resumes. Ponakovs is armed with 507,708 chips meaning he only has 10.2 big blinds to play with. While that is far from ideal, it does make his decision making much simpler. In addition, an early double puts Ponakovs back in the thick of it with a similar stack to the three opponents currently above him.