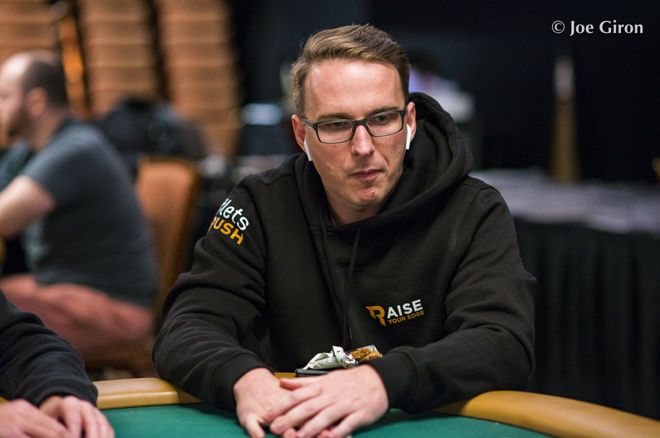 Benjamin Rolle enjoyed another profitable Sunday poker tournament session courtesy of being the last player standing in the $5,250 Bounty Hunters Super High Rollers event at GGPoker. Rolle picked up a cool $76,24 for his victory and is set to add yet more prize money to his lifetime winnings because he also made it through to Day 2 of the $10 million guaranteed Sunday Million 16th Anniversary Edition.
Rolle was one of 42 entrants in an extremely star-studded if compact field. Half of the $210,000 prize pool went into the main prize pool which the top five finishers share, with the remaining 50% going on the heads of each player.
Dozens of elite players busted with nothing to show for their efforts, including Rainer Kempe, Niklas Astedt, Patrick Leonard, and Super MILLION$ regular "Pandoara-box."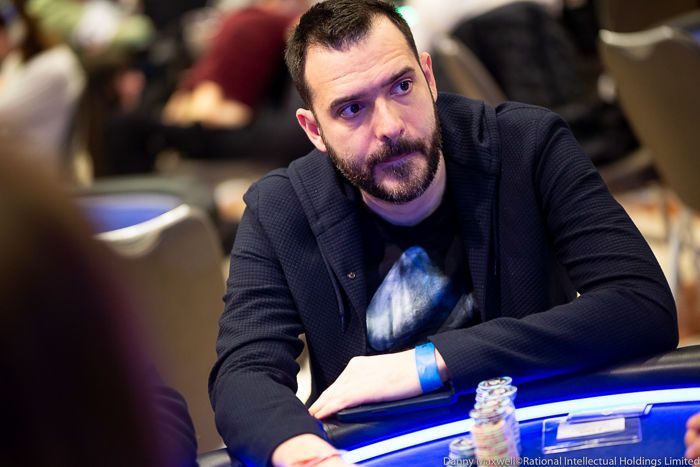 Dimitar Danchev finished fourth for $24,375
Artur Martirosian, "MorganaPKR" and Simon Mattsson all reached the final table but only had some bounty payments to show for their efforts.
Joao Vieira walked away with $13,672, with bounties included, after his demise in fifth place. Fourth place and $24,375 went to the former PCA Main Event champion Dimitar Danchev before the elimination of Jakob "lechayim" Miegel, worth $26,924, sent the tournament into the heads-up stage.
Here, Rolle locked horns with Sung Joo "ArtePokerTV" Hyun, a player who has been in hot form for the past 18 months. However, Hyun could not quite get the job done this time around and made do with a $38,596 consolation prize, leaving Rolle to reel in a $76,724 addition to his bankroll.
$5,250 Bounty Hunters Super High Rollers Final Table Results
PlacePlayerCountryBountiesTotal Prize 1Benjamin RolleAustria$47,968$76,724 2Sung Joo "ArtePokerTV" HyunHong Kong$9,843$38,596 3Jakob "lechayim" MiegelAustria$5,937$26,924 4Dimitar DanchevRussia$9,062$24,375 5Joao VieiraBrazil$2,500$13,672 6Simon MattssonNorway$2,500$2,500 7MorganaPKRBrazil$1,875$1,875 8Artur MartirosianRussia$4,375$4,375
"Insomania" Nabs Day 1 Chip Lead in $5M GTD GGMasters Overlay Edition
Haxton Follows Up Super MILLION$ Victory With a Sunday Super High Roller Chop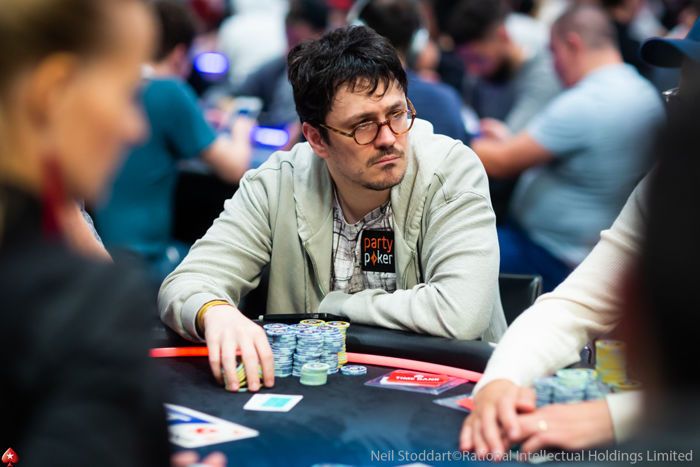 Isaac Haxton
Thirty-five players bought into this weekend's Sunday Super High Roller, a compact field due to the tournament commanding a $25,500 buy-in. Those entrants created an $875,000 prize pool shared by the top five finishers.
Spare a though for Brazilian sensation Yuri Dzivielevski who finished in sixth place and burst the money bubble. Dzivielevski was one place away from seeing his $25,500 score swell to $90,716.
That sum went to Artur Martirosian, with Adrian Mateos securing a $12,972 score when he dusted off his stack in fourth-place. Serial rebuyer Lev "LevMeAlone" Gottlieb busted in third for $161,318, leaving Isaac Haxton and Daniel Dvoress heads-up.
Haxton, fresh from winning the Super MILLION$ last week for the third time and banking $339,445, got his hands on another $257,818 from this event. Dvoress officially finished in second-place, and netted a $244,173 prize.
$25,500 Sunday Super High Roller Final Table Results
PlacePlayerCountryPrize 1Isaac HaxtonCanada$257,818* 2Daniel DvoressAustria$244,173* 3Lev "LevMeAlone" GottliebMexico$161,318 4Adrian MateosMexico$120,972 5Artur MartirosianRussia$90,716
*reflects a heads-up deal
Five Asian Poker Players to Watch in 2022
Other Notable Victories From GGPoker on March 20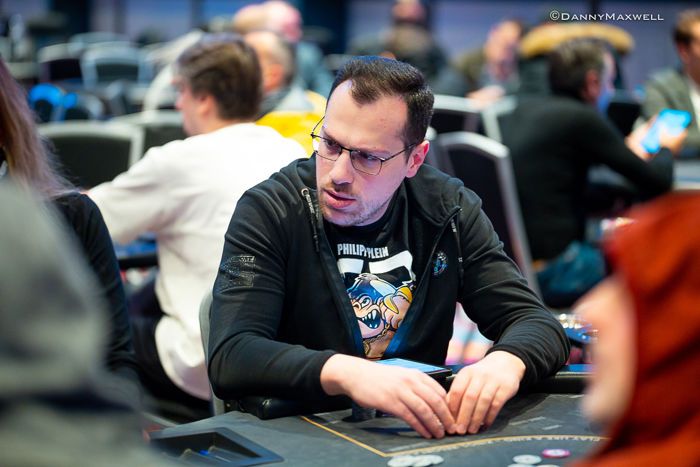 Artur Martirosian won almost $63,000.
Three others players aside Isaac Haxton saw their GGPoker account balances grow to the tune of six figures.
Javier "tormento" Garcirreynaldos reeled in a $165,843 haul after taking down the $1,050 GGMasters High Rollers event. Jon "Notsure1f" De Antonana was the last player standing in the $525 Bounty Hunters HR Main Event, a finish good for $125,063, while "AKmaki95" scooped $106,694 for their victory in the $1,050 Sunday High Rollers Main Event.
Javier "tormento" Garcirreynaldos – winner of the $1,050 GGMasters High Rollers for $165,843Jon "Notsure1f" De Antonana – winner of the $525 Bounty Hunters HR Main Event for $125,063*AKmaki95 – winner of the $1,050 Sunday High Rollers Main Event for $106,694Artur Martirosian – winner of the $5,250 Sunday Deepstack HR for $62,291Juan Dominguez – winner of the $888 Sunday Crazy Eights HR for $58,680Christian "slowbrother" Wallmuth – winner of the $250 Sunday Main Event for $55,860Bruno Volkmann – winner of the $5,250 Sunday Closer HR for $43,248Evenmoney – winner of the $210 Bounty Hunters Sunday Special for $41,172*Felix "Patches" Stephenson – winner of the $1,050 Sunday Omaholic Main Event for $39,875Markku Kopilmaa – winner of the $1,050 Sunday High Rollers Heater for $38,525*