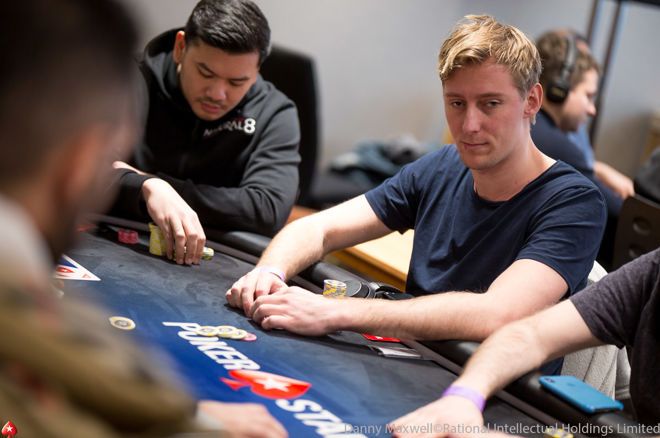 This week's GGPoker Super MILLION$ started with 182 players exchanging $10,300 for the chance to become this tournament's champion. Only nine of those entrants remain and they return to the action from 7:00 p.m. BST on April 12 where they will fight it out for the $369,934 top prize.
Jans Arends is the man to catch going into the final table but all eyes will be on Niklas Astedt who has reached yet another Super MILLION$ final table and is hunting for what would be a record sixth title. If you get the chance, tune into the GGPoker stream of the final table because you will get an incredible insight into the minds of some of poker's greats.
Super MILLION$ Season 2 Episode 38 Final Table
PlacePlayerCountryChipsBig Blinds 1Jans ArendsAustria4,578,84991.6 2Pablo SilvaBrazil3,726,59074.5 3Dalton "morgota" HoboldBrazil2,506,91550.1 4Niklas AstedtNorway1,960,72739.2 5Sebastian "Weizen" GaehlAustria1,395,19127.9 6Aniket "lockstock" WaghmareIndia1,326,18826.5 7Andras NemethHungary986,81219.7 8BeriuzyCanada888,99617.8 9spaise411Russia829,73216.6
Watch All The Final Table Action Here
Jans Arends sits down with 4,578,849 chips (91.6 big blinds) and should see this as his best chance to become a Super MILLION$ champions. The Austria-based Dutchman has accumulated more than $5.8 million in winnings at GGPoker with $630,000 stemming from the Super MILLION$. This is the fourth Super MILLION$ title Arends has graced his presence with, will this be the first time he comes away as champion?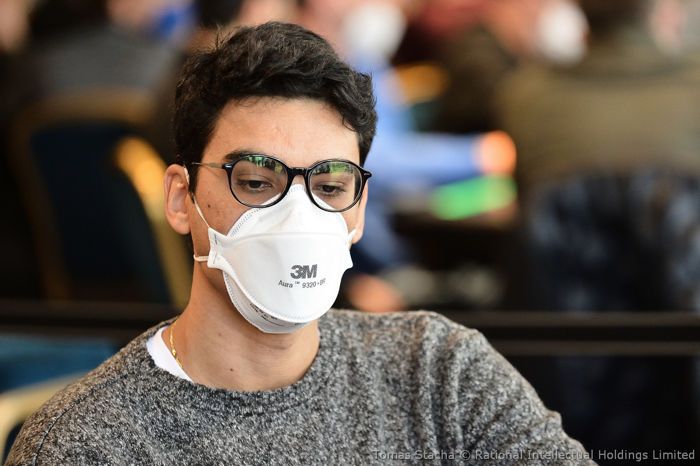 Pablo Brito Silva
Some players go through purple patches of form and Pablo Silva is one of those. The Brazilian has reached back-to-back-to-back final tables, what a guy. Silva returns with 3,726,590 chips (74.5 big blinds) and will be hoping it is a case of third time lucky when it comes to becoming this tournament's champion.
Third place at the restart belongs to another Brazilian in Dalton "morgota" Holbold who is not a regular in the Super MILLION$ but has reached this stage on merit. Hobold has one final table appearance on his record in addition to $116,854 in Super MILLION$ winnings. Finishing fifth or better, which is likely because of his 2,506,915 stack (50.1 big blinds) would see Hobold double his Super MILLION$ winnings.
Super MILLION$ Season 2 Episode 38 Final Table Payouts
1st – $369,9342nd – $290,0593rd – $227,4314th – $178,3255th – $139,8226th – $109,6327th – $85,9608th – $67,4009th – $52,847
Niklas Astedt has won this tournament five times, tying him with Michael Addamo, having won this event seven days ago. The legendary Swede has 1,960,727 chips (39.2 big blinds), placing him fourth when play resumes, but it would take a brave person to bet against Astedt walking away with Super MILLION$ title number six.
Sebastian "Weizen" Gaehl has reached one Super MILLION$ final table from the six events he'd played previously and now has the chance to break through two earnings milestones. Victory tonight would see Gaehl's Super MILLION$ winnings break through $1 million while his GGPoker earnings would surpass $2 million. His 1,395,191 stack (27.9 big blinds) place him fifth when the cards are back in the air.
India has never had a Super MILLION$ champion but Aniket "lockstock" Waghmare is looking to change that fact on April 12. Waghmare, a WSOP Circuit ring winner, has locked up both his first Super MILLION$ cash and final table. He sits down in sixth place with 1,326,188 chips (26.5 big blinds), so has a bit of work to do but is more than capable. Should Waghmare navigate his way to third place or better he will double his GGPoker lifetime winnings.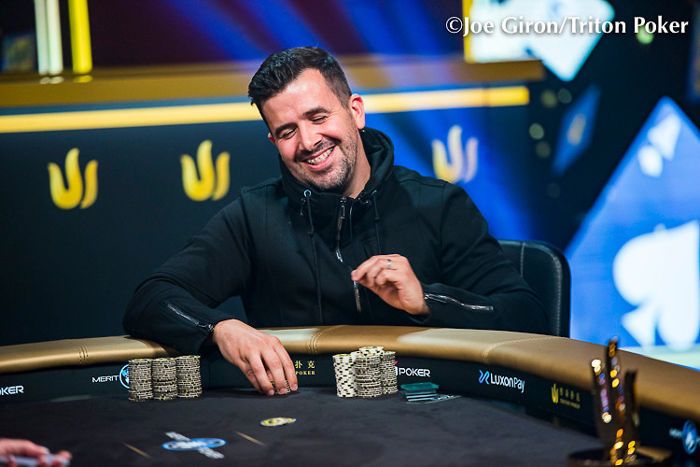 Andras Nemeth
Hungarian superstar Andras Nemeth is one to watch when play resumes not least because he is in fantastic form. The two-time Super MILLION$ champion won two high roller events at the recent EPT Prague festival before taking down a Triton Poker Special Edition event. Now he is at his seventh Super MILLION$ final table armed with 986,812 chips (19.7 big blinds). Even if the unthinkable happens and Nemeth busts in ninth, his GGPoker winnings will move past an impressive $12 million.
Last second 525$ satellite =10k seat win & now I'm playing for 369,000$ in @GGPoker SUPER MILLIONS on Tuesday! Been… https://t.co/V8fVfyAjPs
— Beriuzy (@beriuzy)
Canada's "Beriuzy" is loving life despite occupying eighth place at the restart with 888,996 chips (17.8 big blinds). The Canadian entered a last minute $525 satellite into the Super MILLION$, won a seat, and has now turned that $525 investment into at least $52,847. It would be a fantastic story is Beriuzy walked away with this week's title.
Russia's "spaise411" brings up the rear with an 829,732 stack (16.6 big blinds). Their Super MILLION$ earnings are guaranteed to break through the $1 million barrier tonight. This is the fifth time spaise411 has reached this stage but a victory still eludes them. Perhaps this is the night to go from zero to hero?