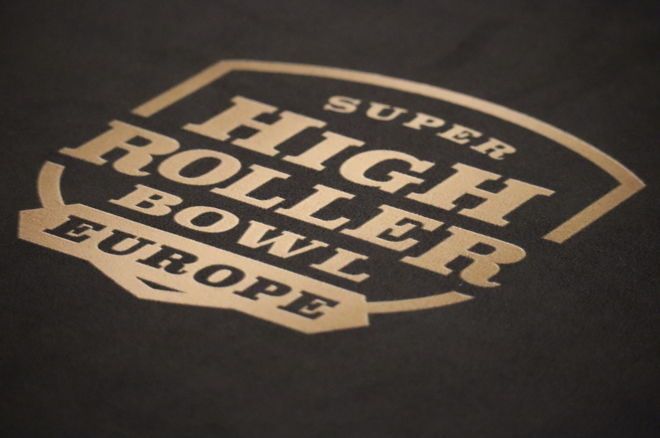 Sam Greenwood is the chip leader after Day 1 of the $250,000 Super High Roller Bowl Main Event in the Super High Roller Series Europe at Merit Crystal Cove Resort and Casino in North Cyprus.
The SHRB returns to Europe for the first time since August of 2021, when Wiktor Malinowski outlasted a field of 41 entrants to win $3,690,000 in the first time the high roller series visited North Cyprus.
Greenwood has the lead after finishing as the runner-up in Event #6: $50,000 No-Limit Hold'em earlier on Wednesday. He's followed by Teun Mulder, who already has a win under his belt after taking down the $100,000 No-Limit Hold'em tournament during the Triton Poker end of the combined series.
$250,000 Super High Roller Bowl Europe Top Ten Chip Counts
RankNameCountryChip Count 1Sam GreenwoodCanada757,000 2Teun MulderNetherlands560,000 3Elton TsangHong Kong551,000 4Ali ImsirovicBosnia and Herzegovina524,000 5Chris BrewerUnited States470,000 6Mikita BadziakouskiBelarus453,000 7Paul PhuaMalaysia432,000 8Marius GierseGermany422,000 9Christoph VogelsangGermany420,000 10Viacheslav BuldyginRussia368,000
Close behind Mulder is Elton Tsang and PokerGO Tour points race leader Ali Imsirovic. Chris Brewer rounds out the top five in pursuit of his first victory of the combined series.
Other notable players that are among the 22 to bag for Day 2 include SHRS Europe points leader Phil Ivey, former SHRB champions Christoph Vogelsang, Daniel Dvoress, Cary Katz, former back-to-back SHRB champion Timothy Adams, and reigning champion Michael Addamo, who won at SHRB VI in September of 2021 as part of his red-hot run through the high roller circuit last year.
Cards go in the air for Day 2 at 1 p.m. local time on Thursday, and they will play down to a final table of six players that will return on Friday to determine a winner.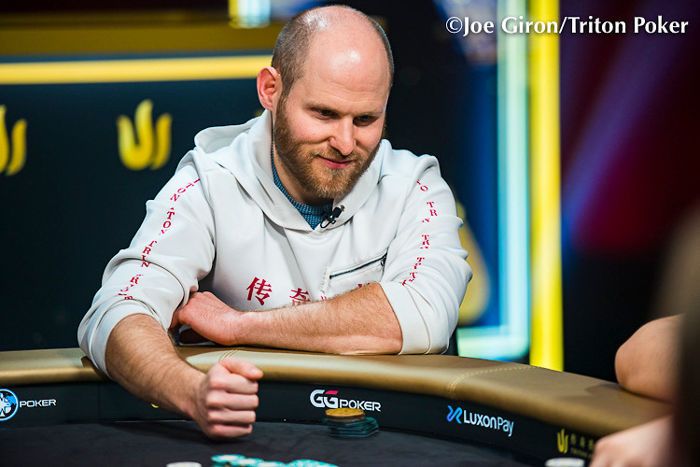 SHRB Europe Day 1 Chip Leader Sam Greenwood
Best Free to Play Slots
Super High Roller Bowl Through the Years
The latest iteration of the Super High Roller Bowl is the 14th in the series, and the return to North Cyprus has drawn 31 entrants to generate a prize pool of $7,750,000. Registration continues through the end of the first level of Day 2, so that number is expected to grow.
The first SHRB was held in 2015 at Aria Resort and Casino and 43 players turned out for the $500,000 buy-in and a prize pool of $21,500,000. Brian Rast won $7,525,000 for first place in a tournament that awarded each of the top six finishers at least $1,000,000 from what is still the highest SHRB prize pool to date.
The tournament continued on in Las Vegas until its fourth edition, the first to be held overseas at Babylon Casino in Macau. The HK$2,100,000 ($267,637) drew 75 runners and was the best-attended SHRB to date, which generated a prize pool of $18,542,000 and awarded Justin Bonomo $4,821,516 for first place.
Macau was the first of back-to-back wins for Bonomo, who took down the tournament's return to Las Vegas just a couple of months later for $5,000,000. That was the second of three SHRB titles for Bonomo, who also won the online version that was offered in 2020 during the pandemic. The only other player with multiple SHRB wins is Adams, who went back-to-back in Australia and Russia at the beginning of 2020.
The live tournament hit the road after SHRB V in 2018, stopping in London, the Bahamas, Australia, Russia, and North Cyprus before returning to Las Vegas in September of 2021.
In all, the SHRB has been offered in seven different countries on five different continents and it still continues to draw the top players in the game from all over the world.
Super High Roller Bowl Winners
YearEventLocationWinnerPrizeEntrants 2015Super High Roller Bowl IAria Resort and CasinoBrian Rast$7,525,00043 2016Super High Roller Bowl IIAria Resort and CasinoRainer Kempe$5,000,00049 2017Super High Roller Bowl IIIAria Resort and CasinoChristoph Vogelsang$6,000,00056 March 2018Super High Roller Bowl ChinaBabylon Casino, MacauJustin Bonomo$4,823,07775 May 2018Super High Roller Bowl IVAria Resort and CasinoJustin Bonomo$5,000,00048 December 2018Super High Roller Bowl VAria Resort and CasinoIsaac Haxton$3,672,00036 September 2019Super High Roller Bowl LondonAspers CasinoCary Katz$2,610,31712 November 2019Super High Roller Bowl BahamasBaha Mar CasinoDaniel Dvoress$4,080,00051 February 2020Super High Roller Bowl AustraliaThe Star Gold CoastTimothy Adams$1,446,11216 March 2020Super High Roller Bowl RussiaCasino SochiTimothy Adams$3,600,00040 June 2020Super High Roller Bowl OnlinepartypokerJustin Bonomo$1,775,00050 August 2021Super High Roller Bowl EuropeMerit Royal Hotel Casino and SpaWiktor Malinowski$3,690,00041 September 2021Super High Roller Bowl VIAria Resort and CasinoMichael Addamo$3,402,00021
Click for live updates from the PokerGO Live Reporting team
Where to Watch Day 2?
Day 2 action will air on Thursday, April 14 with David Tuchman and Brent Hanks providing the commentary on the PokerGO YouTube channel. Play is expected to go live at 8 a.m ET and 5 a.m. PT.
*Image courtesy of Joe Giron/Triton Poker
Save $20 on an annual subscription to PokerGO by using the code "EU22WEB" at check out. Sign up here.

Matt Hansen
Live Reporting Executive
Las Vegas-based PokerNews Live Reporting Executive, originally from Chicago, IL