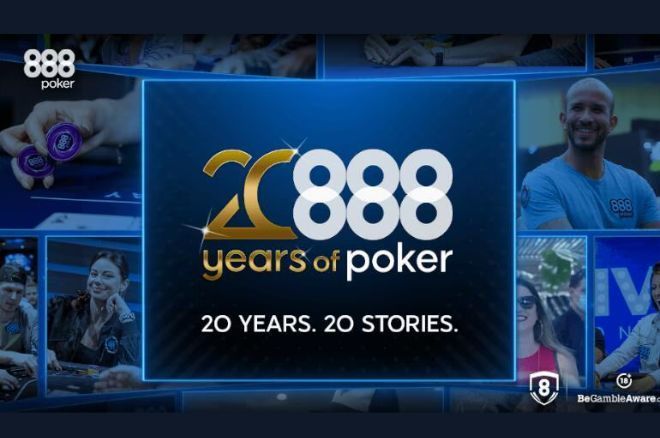 888poker spent this summer celebrating its 20th birthday in Las Vegas, after sending a total of 34 players to the 2022 World Series of Poker Main Event.
For 888poker, it's all about the players and they have put together a special video featuring some of its qualifiers and ambassadors who were able to have their dreams come true in Las Vegas.
Qualifiers "Overwhelmed" by Las Vegas Experience
One of the players who was rewarded with a 2022 WSOP package was Danny Lavoie who signed up for 888poker in 2022 and has been playing on the site for twenty years.
"When I had the call from 888poker I expected a surprise, for sure, but not that big," he told 888poker.
Lavoie was handed a $13,000 Road to Las Vegas package to play in the WSOP Main Event, something he described as a "dream come true." He eventually finished in 296th place for $40,900.
Other qualifiers included David Docherty and Dov Markowich. Docherty said he was overwhelmed by how much the entirety of the city of Las Vegas looked like a movie set, while Markwocih said that just being in the WSOP tournament room was an overwhelming feeling.
"When you walk into the room, it's like your jaw hits the ground […] like an endless sea of players and tables."
7 (Incredible) 888poker Client Features You Should Check Out NOW!
888poker Cashes in the 2022 WSOP Main Event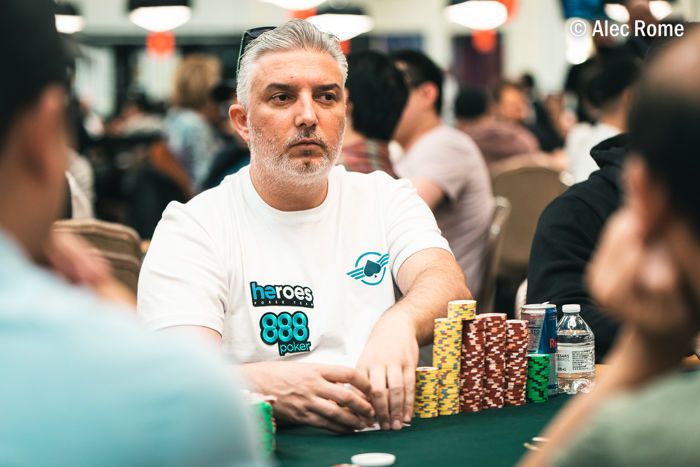 There were a number of 888poker players who cashed in the WSOP Main Event in addition to Lavoie including 888poker Ambassador Alexandre "Cavalito" Mantovani and Thiago Pirani, who had the deepest run of any 888poker qualifier.
PlayerPositionPayout (USD) Nick Eastwood1,214th$15,000 Danny Lavoie296th$40,900 Alexandre "Cavalito" Mantovani266th$46,800 Padraig O'Neill258th$46,800 Thiago Pirani157th$62,500
888poker Qualifier Thiago Pirani Turns $22 into Over $60k in "Magical" WSOP Experience
Life-Changing Opportunity for Ambassadors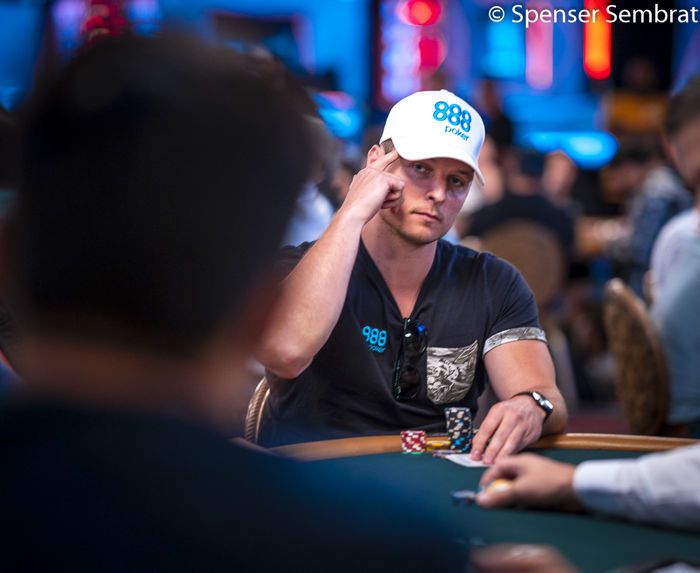 And it wasn't just qualifiers and satellite winners who were enjoying the WSOP experience. Ambassadors and members of the 888poker Stream Team were also out in force representing the site in Las Vegas.
Jordan Banfield has previously said that being part of the Stream Team has enabled him to combine his personal career goals with the expectations from 888poker, and in Las Vegas he was able to continue to advance both.
"Being part of 888poker I've had the opportunity to be a part of playing live in Barcelona, London and now Las Vegas," he said. "I'm just so thankful to be part of 888poker."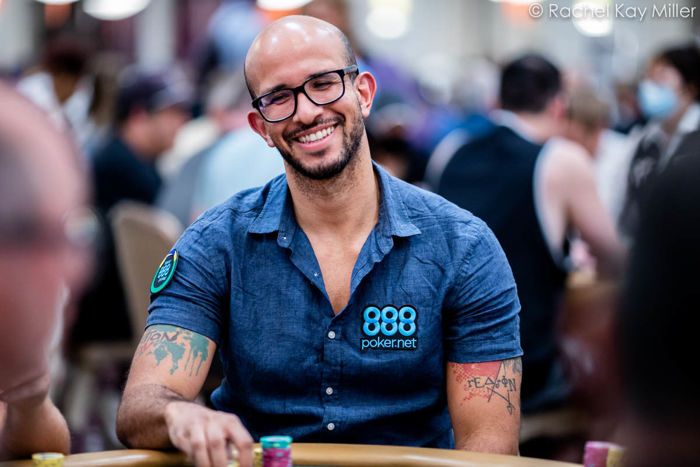 Vivian Saliba said that getting to play the WSOP Main Event and marking 888poker's 20th birthday was "the icing on the cake" of a life-changing experience getting to be an 888poker Ambassador, while Alexandre Mantovani said that being an Ambassador was always a goal of his.
"I always dreamed of being an Ambassador for a poker site when I started playing. I would watch every single Ambassador I could find and thought one day I want to be this guy. And this is happening right now. I'm an 888poker ambassador and that's just amazing!"
Watch the 888poker Ambassadors and Stream Team in Action!
$88 Free Plus a $400 Welcome Bonus
Now is the perfect time to join 888poker if you have not already done so. Download 888poker via PokerNews, create your free account, and 888poker will give you a free $88 worth of cash game and tournament tickets – this is a free £20 for residents of the United Kingdom – just for reaching this stage.
Your first deposit is matched 100% up to $400 in the form of a releasable bonus. You have 90 days to release as much bonus as you can. Contact 888poker support for more details.
Sharelines
888poker celebrated its 20th birthday in style, sending a bunch of players to the 2022 WSOP Main Event. Read how they got on and what the experience was like for their players, ambassadors and qualifiers!

Will Shillibier
Executive Editor E.U.
Will Shillibier is based in the United Kingdom. He graduated from the University of Kent in 2017 with a B.A. in German, and then studied for a NCTJ Diploma in Sports Journalism at Sportsbeat in Manchester. He previously worked as a freelance live reporter, and video presenter for the World Poker Tour.