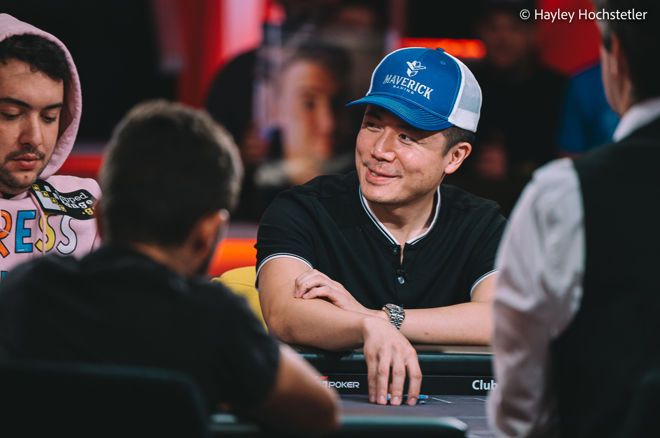 Final Table Profile: Matthew Su
Seat:5 Chip Count:83,200,000 Big Blinds:69 Age:  Hometown:Washington, DC Twitter: 
Matthew Su's Main Event Story
Matthew Su's Main Event story truly started coming alive on Day 7, where he started off as 25th out of 35 before ultimately soaring to the overnight chip lead. Before that, Su found himself quietly grinding throughout the tournament, including getting from Day 3 to Day 4 by literally adding just one T-5,000 chip to his stack.
Su has just three previously registered cashes on his Hendon Mob profile, with a 43rd place at last year's WPT Five Diamond Classic in the Bellagio for $29,230 as his previously best finish. Now, he's guaranteed at least $850,675 and finds himself in prime position to capture poker immortality.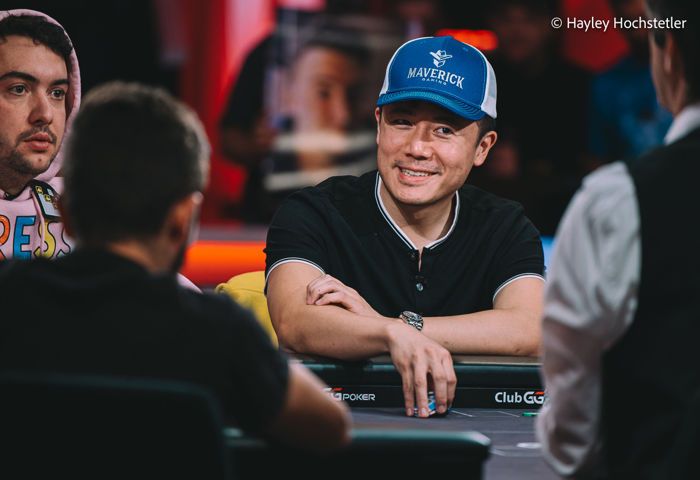 Matthew Su
Su's Run to the Final Table
Until Day 7, Matthew Su had mostly stayed away from the spotlights. His first live reported update came on Day 5 when he sent Ari Engel packing with a flush-over-flush. He then raced for his tournament life on Day 6 but won with ace-king against pocket queens to double up and stay alive.
On Day 7, Su started his ascend by eliminating Adam Demersseman in a pair of hands before sending Tzur Levy to the rail by holding with queens against ace-queen. That pot gave him the ammo to take on the aggressive and volatile Karim Rebei, which stack he decimated to truly launch him towards the top.
Ultimately, it wasn't one defining hand that got Su there; a series of small and medium-sized pots that kept going his way ultimately contributed to him sporting 83,200,000 at the final table. He'll return in the five-seat with 69 big blinds to start his quest to win poker's most coveted prize.
How Matthew Su Got to the Final Table
DayChipsRank Day 1d96,900214/880 Day 2d296,000193/1,262 Day 3905,000107/1,299 Day 4910,000225/380 Day 53,555,00059/123 Day 67,075,00025/35 Day 783,200,0001/10
2022 Main Event Final Table Seating
SeatPlayerCountryChip CountBig Blinds 1Philippe SoukiUnited Kingdom13,500,00011 2Adrian AttenboroughAustralia50,800,00042 3Matija DobricCroatia68,650,00057 4Michael DuekUnited States49,775,00041 5Matthew SuUnited States83,200,00069 6John EamesUnited Kingdom54,950,00046 7Jeffrey FarnesUnited States35,350,00029 8Aaron DuczakCanada56,000,00047 9Espen JorstadNorway83,200,00069 10Asher ConniffUnited States29,400,00025
There will be one hour and 48 minutes remaining in level 38 at blinds of 600,000-1,200,000 with a big blind ante of 1,200,000. All ten survivors will return to their seats at 2pm local time on Friday, July 15, 2022, for the unofficial ten-handed final table.
Once the field is then down to the final nine contenders, they will be on a short break for the official final table pictures before commencing their journey to crown the 2022 WSOP Main Event champion.
2022 Main Event Final Table Payouts
PlacePrize 1$10,000,000 2$6,000,000 3$4,000,000 4$3,000,000 5$2,225,000 6$1,750,000 7$1,350,000 8$1,075,000 9$850,675
2022 Main Event Final Table Player Stats
PlayerCountryFirst CashWSOP CashesCareer EarningsBiggest Cash Philippe SoukiUnited Kingdom20107$830,812$102,214 Adrian AttenboroughAustralia20148$1,460,049$361,660 Matija DobricCroatia20178$239,167$198,550 Michael DuekUnited States20174$651,300$548,015 Matthew SuUnited States20140$49,340$29,230 John EamesUnited Kingdom200719$2,196,078$289,706 Jeffrey FarnesUnited States201712$181,550$61,250 Aaron DuczakCanada200640$423,887$51,251 Espen JorstadNorway201224$266,860$74,042 Asher ConniffUnited States200949$2,862,290$973,683
Stats courtesy of WSOP.com and HendonMob.com.
The 2022 World Series of Poker Main Event returns on Friday, July 15 at 2:00 p.m. local time. You can follow the Main Event Final Table via the PokerNews Live Reporting Blog where we'll cover all of the action in our exclusive WSOP Main Event Live Updates.

Yori Epskamp
Senior Content Manager
A former professional poker player from the Netherlands with a background in sports marketing and journalism. Yori has been a part of PokerNews since 2016 and manages the content team.